At A Glance
Established in 1992, IIDA is an award-winning design consultancy practice based in Singapore. It has come a long way with a proven capability profile and an excellent track record to deliver the most impeccable and distinguished projects since its incorporation. The IIDA team is an amalgamation of creative talents comprising the best talents in the world as Master Planners, Architects and Interior Designers to provide effective design solutions and space planning. Each member of the team is stringently selected for their qualification and expertise. IIDA is now a leading force in Asia, having designed 500 over projects in the last three decades!
Vision and Mission
IIDA's vision is to make all living spaces beautiful and healing as well as a pleasure to work, play and rest in. It is essential that its clients' priorities are interpreted as design languages and transformed into significant spaces where they can experience joy.
IIDA's mission is to inject creativity in every project which translates into signature abodes for residents; customer-centric brand retailing for shopping malls; warm welcoming ambience for hospitality projects and engaging work spaces for corporate offices. The project list goes on but its mission brings the company to a realm where the team members never rest, never fail to explore and are always hungry to break new grounds. Yes, IIDA is all about passion, innovation, enthusiasm and freshness in its approach. IIDA takes immense pride in the satisfaction of its clients who benefitted from the knowledge, skill and expertise of the team members in architectural interior and design.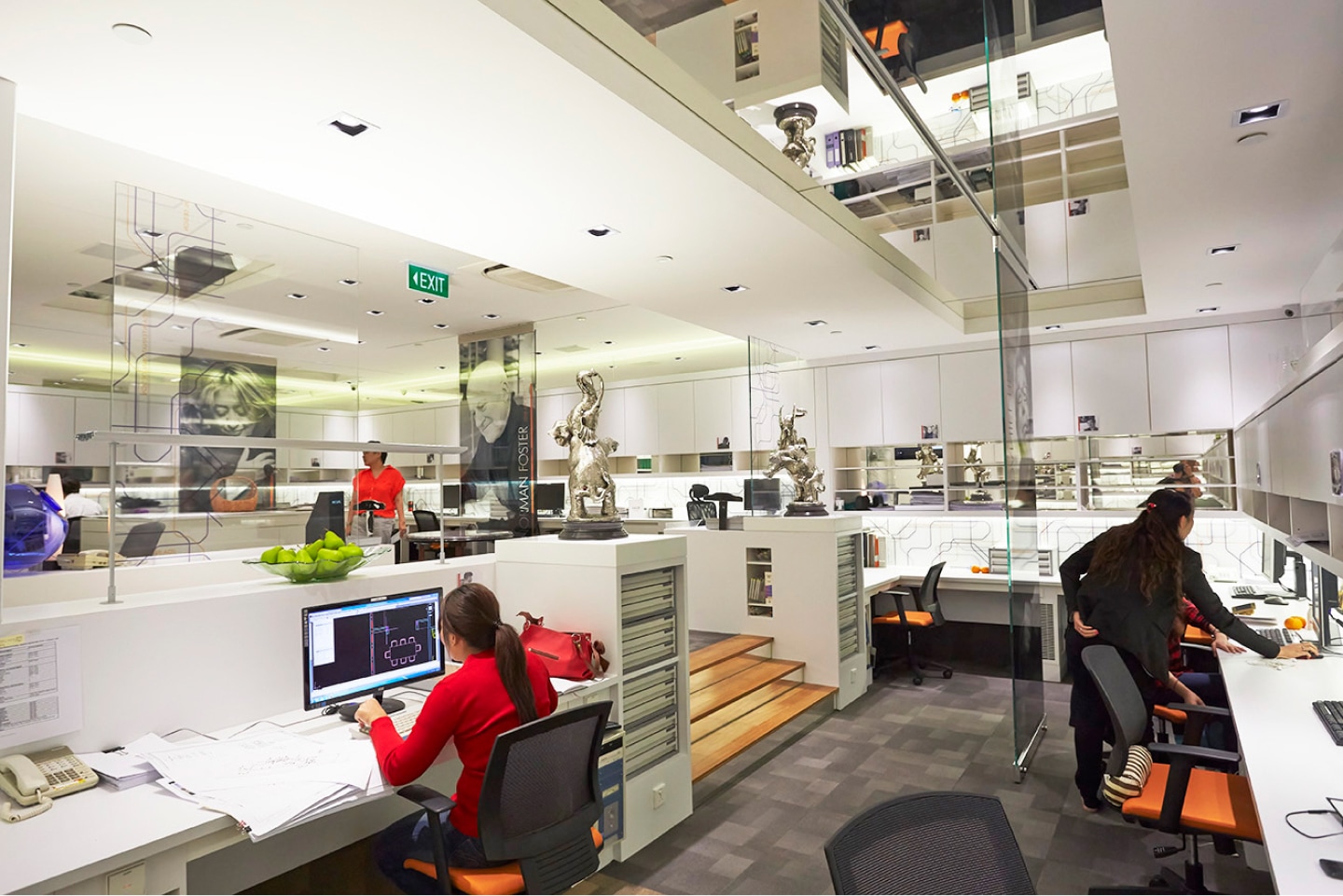 IIDA cares about the environment we all live and work in. Keeping up with the evolving design practices, IIDA's Green Design Strategy provides advisory for areas on efficient use of energy, choosing sustainable green materials and implementing viable design and build technology towards a net-zero carbon goal. The demand for living a sustainable and conscientious lifestyle pivots IIDA to play a bigger role in providing professional services for this growing group of clients.
For a special group of clients who are health conscious, IIDA advocates Biophilic Design Strategy which allows their clients to reconnect with nature and get a restorative response.
Biophilic design is a result of man's natural desire to live and work in healthier interiors. They are designs that link the built environment to the natural worlds through sensory experiences including sight, sound, touch and smell. Think trickling fountains, soothing oasis and sights of a luscious garden through clear glass walls. They are all designed for general wellbeing and healing purposes.
All these, at the level of service that is second to none, IIDA works closely and in utmost due diligence with its clients to establish their priorities in terms of budget, the scope of work and design aesthetics.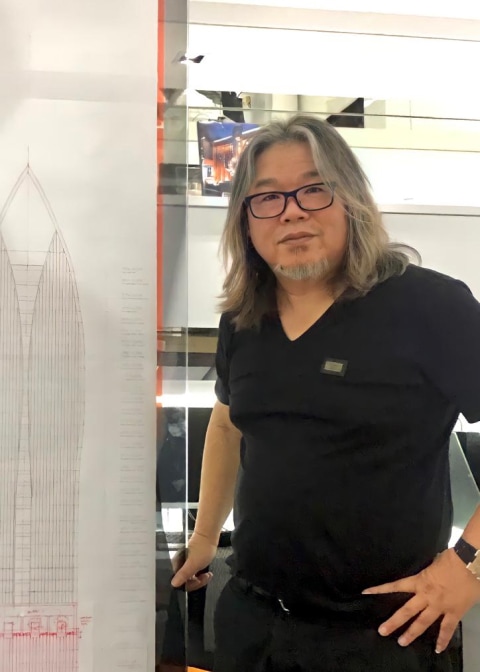 Meet Benteo Gineva
– A Design Language of His Own
Benteo Gineva, Design Extraordinaire has brought his years of professional experience and unique design perspectives to IIDA in architectural interior and design. His sharp eye for detail, his knowledge of textural and tonal balance are quite apparent in his executed projects. It all boils down to a very sound philosophy that he believes in: "You have to be passionate about what you do".
He explains, "To be original and contemporary, a designer must understand that the dogma is not symmetrical but visual balance is. One must be bold enough to give up blind pursuits of tradition. Space itself is already an inspiration," said Benteo who loves to inspire people to move into the future with his designs. His signature design is always timeless, a masterpiece that is true to himself.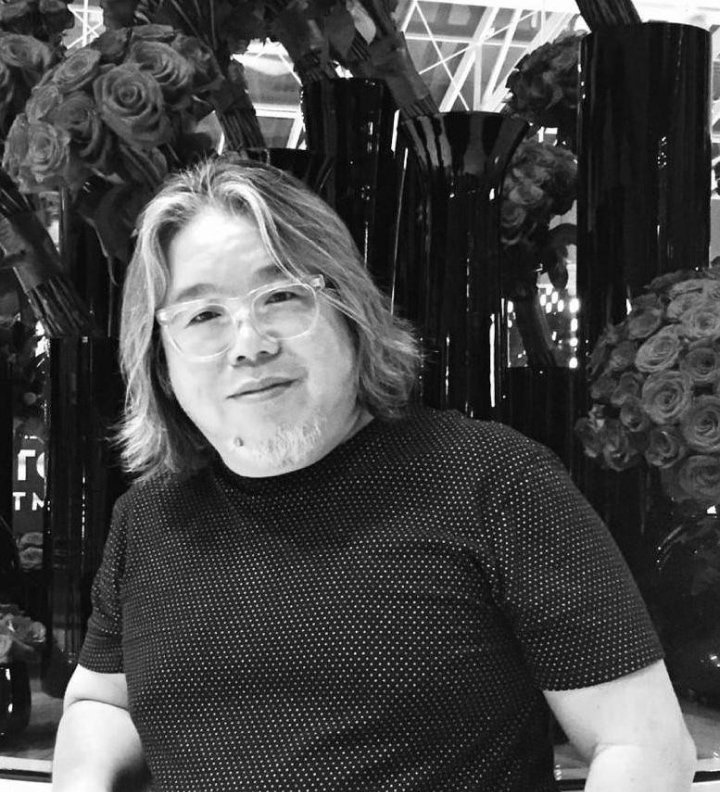 Zhangji
Strategic Consultant
China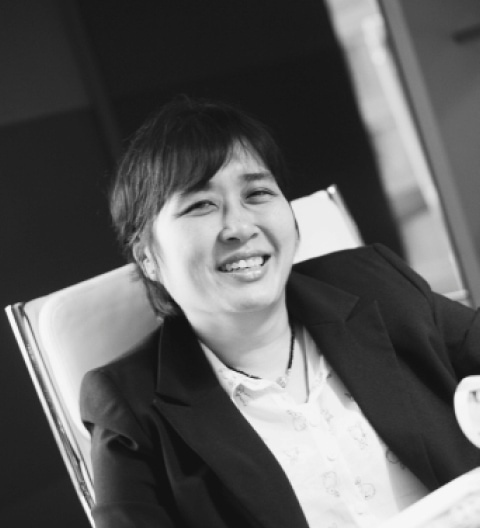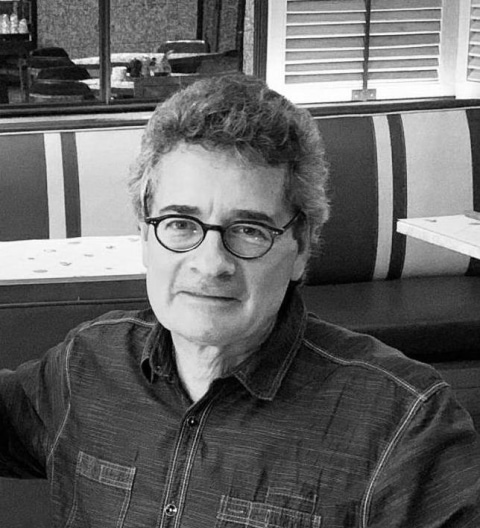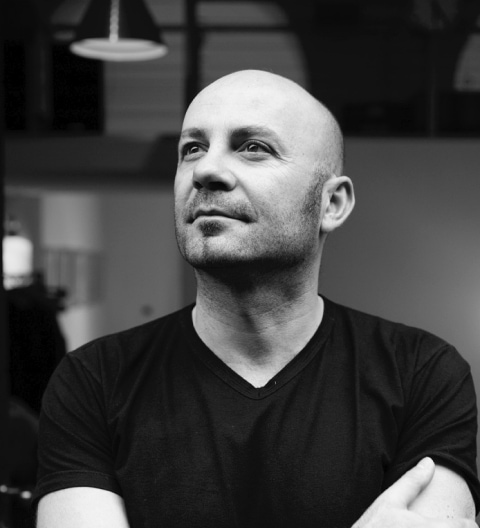 Carmelo Bagala
Senior Associate Architect
Italy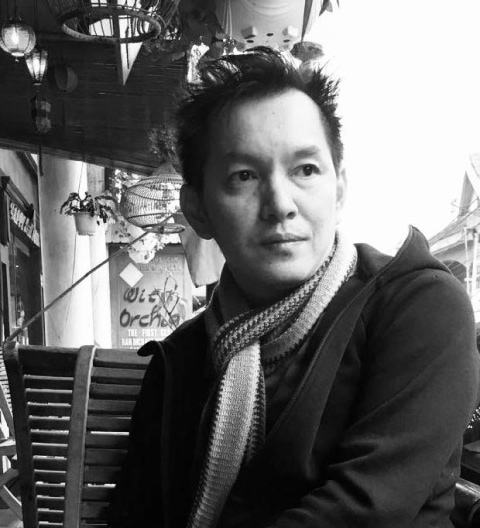 Sathok Tunyapakornsiri
Senior Associate Landscape Architect
Thailand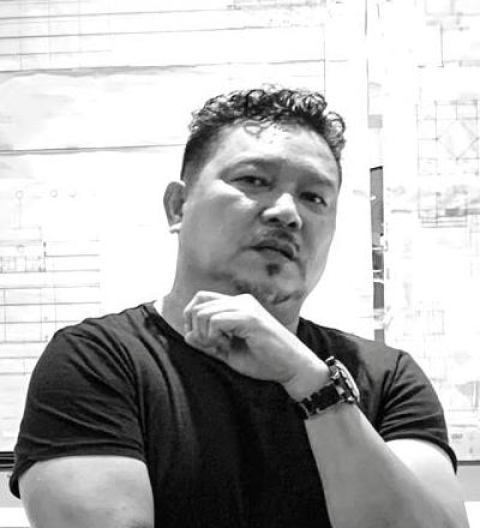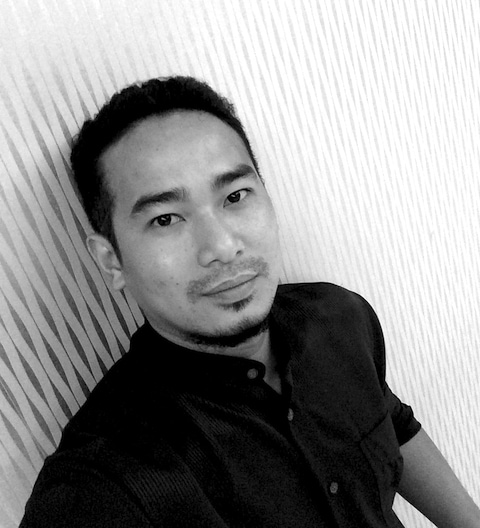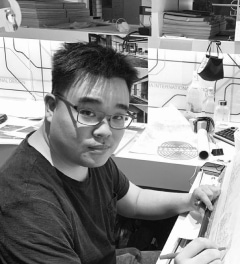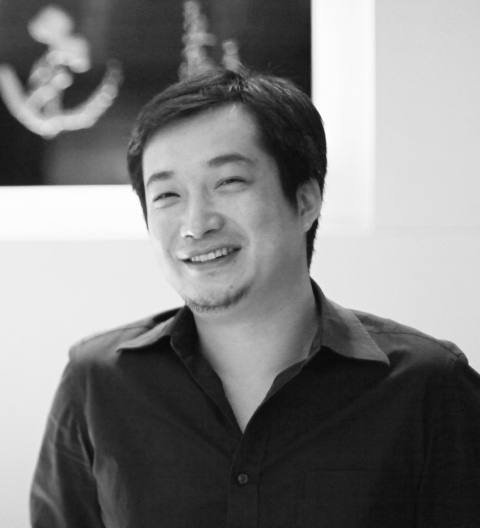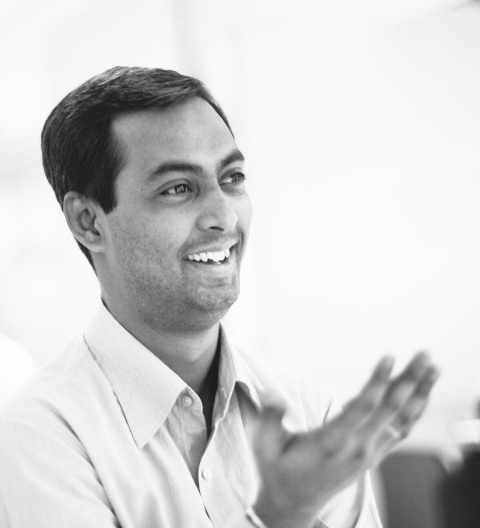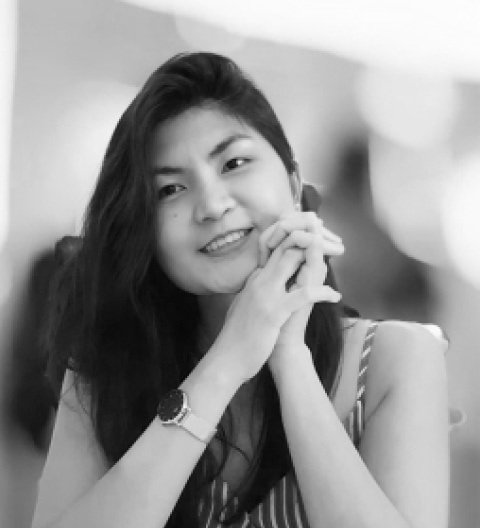 Benteo Gineva
Founder | Principal Designer
"A Challenger and a Believer in Design Excellence through maximising Design's Visual Potential so as to achieve the desired Aesthetics and Functionality."
Benteo has practised professionally for over four decades long. Benteo founded IIDA in 1992 with his massive and stunning Wow designs in the Luxury Residential and Commercial sector. Being extremely passionate in the pursuit of perfection, down right to every single detail for all of his designs, Benteo believes that perfection is achieved not when there is nothing more to add, but when there is nothing left to take away.
A true blue Visionaire, Benteo has amassed an impressive diverse portfolio from Residential to Commercial projects by developing new creative concepts and techniques into Design. The latter includes mega projects in the fields of Mixed-use Developments, Hospitality, Shopping Malls and Public Spaces, Luxury Residential.
Benteo is widely recognised for his works and received high accolades from many international organisations as well as top media hubs.
SPECIALTY
Architectural Design and Interior Design
Mixed-use Development, Hospitality, Commercial and Residential
Design of Specialty Retail Developments and Luxury Destination Malls
EDUCATION
Baharuddin Institute of Singapore, 1978
PROFESSIONAL AFFILIATION
The National Trust of Historical Preservation California
Associate Membership from American Society of Design – ASID
Member of The International Interior Design Association – IIDA USA
Member of Singapore Society of Interior Designers – SID
Zhang Ji
Partner | Strategic Consultant for Luxury Brands and High-End Shopping Malls.
"The Midas touch, bringing luxury brands to the Chinese!"
Zhang Ji is an Associate of IIDA and brought to the team his 20 years of experience as China's top Brand Management Expert. To date, he has served as a Strategic Consultant for many famous international labels and China's high end shopping malls, executing strategic planning, brand investment and operations management.
In China, Zhang Ji is the man behind more than 30 international fashion brands, amongst the well-known ones are Louis Vuitton, Gucci, Cartier and Burberry. He serves the world-renowned LVMH Group and PPR Group by matching their needs of business development with the retail projects for Suzhou Matro Department Store, Wuhan Wushang Mall, Chongqing Starlight 68 Plaza, Guiyang Lavant Center, Guangzhou Haiyin U-City etc.
Zhang Ji is a high achiever with strong business acumen, having maneuvered many big breakthroughs among his list of accomplishments.
As a Brand Strategy Management Consultant for the commercial complex Haiyin U-City Outlets, a listed company under the Haiyin Group, he launched the Gucci Brand Direct Sales Stores. He achieved a 9-digit annual sales turnover, thrusting Haiyin to rank among the best in the China's high-end department stores.
As a Senior Management Consultant for Suzhou Matro Mall, he provided business model planning, marketing strategy planning, brand planning, management training and consulting, and capital operation consulting. He has totally transformed the once industrial product shopping mall known as Sioux City into a mid-to-high-end Matro Mall that pays attention to consumers' taste and style. The successfully repositioned mall became a media's darling which was also a testament of his capability.
Phyllis Tan
Partner | Project Director
"Great design is born with good people in your team. People ignore designs that ignore people."
Phyllis made her mark in interior architecture and design for 25 years, certainly an accomplished professional. Academically qualified and goal driven, Phyllis has solid credentials and a strong portfolio of projects to showcase. She is outstanding in the business of design, earning respect from her clients and contemporaries.
More than just a designer, Phyllis' role in her company is to provide leadership to her team on the design development of the projects and deliver purposeful designs to their clients. Phyllis feels that when people don't enjoy working together, they seldom produce good work. An excellent leader, she provides a positive working environment to motivate her team to create great innovative designs. She is always there for her team members who works hard together, drawing on a synergy to deliver the best. Good design is good business.
SPECIALTY
Interior Design and Planning
Hospitality, Commercial and Residential
Design of Specialty Retail Developments
EDUCATION
Bachelor of Arts
(Hons) Interior Architecture
Royal Melbourne Institute of Technology University of Australia, 1997
Diploma in Design
LASALLE SIA College of the Arts, 1996
PROFESSIONAL AFFILIATION
RMIT University Chapter of the Golden Key
National Honor Society
Member of Singapore Society of Interior Designers – SID
Mauricio Gonzalez
Design Manager
"In a broad perspective of designing, content precedes design. Design in the absence of content is not design, it is merely decoration."
Mauricio is a seasoned practitioner of Interior Architecture since 1982. He is responsible for many design and construction of Hospitality and Corporate projects internationally.
As a Design Manager, Mauricio oversees the Design Team Management from initial conception of the project to its implementation. He is responsible for the design development as well as the coordination to production of design documentation.
SPECIALTY
Architecture Planning and Design
Interior Planning and Design
Hotels & Resorts Interior Design
Departmental Store Planning and Design
Project Management
EDUCATION
Bachelor Degree in Architecture
Pontificia Universidad Javeriana, 1982
PROFESSIONAL AFFILIATION
Registered Architect Columbia, 1984
American Institute of Store Designers
Carmelo Bagalà
Senior Associate
"Each project must bring something positive to the place which is being developed. It must add quality to the lives of those who use it, whether on a small and large scale."
Carmelo Bagalà is an architect and is representing IIDA as an Associate in Italy with a multi-disciplinary and multi-cultural professional disposition. Although his studio is based in Milan, it caters to an international clientele from vastly different cultural backgrounds. Therefore, it is required for Carmelo to understand and adapt to the sensitivities of each culture in the creative exchange of technologies, materials and lifestyle requirements. Carmelo has successfully completed many projects of this nature with a very strong portfolio to prove.
His success is characterised by a methodology aimed at finding design solutions that are never banal, adequate to meet each design brief from the client and when needed, involving a team of professionals and artisans with different talents. Creativity and innovation are combined to ensure high productivity and efficiency in the execution of a project. He undertakes architecture, interiors design and restyling works for both Residential and Commercial projects as well as for Trade Fair and Cultural Exhibitions
SPECIALTY
Architectural Design and Interior Design
Mixed-use Development Hospitality, Commercial and Residential
EDUCATION
Degree in Architecture, Design, Restoration and Landscape from "La Sapienza" University, Rome
PROFESSIONAL AFFILIATION
Member of the Professional Registry of Architects, Planners, Landscape Architects and Conservators of the Province of Milan, Italy
Sathok Tunyapakornsiri
Senior Associate
"Living in harmony with nature brings a calming and therapeutic effect on the human mind. Landscape architecture is a thoughtful incorporation of the human experience into landscape design."
Based in Thailand, Sathok is a Landscape Architect who has taken lead and work on many prominent projects. His knowledge and deft touches on landscapes are evident in tranquil recreational and living spaces, for healing as well as restorative purposes and in flourishing flora and fauna for a sustainable eco system.
Sathok's portfolio span across Singapore, Malaysia, Indonesia, Thailand, India, China and UAE for Resorts and Hospitality sectors, Community and Residential Condominiums projects.
Every of his project is unique and requires to customise its natural surroundings for creating a bespoke design. It is a delicate balance between architecture and urban landscaping.
SPECIALTY
Landscape Architecture
EDUCATION
Bachelor of in Landscape Architecture
Chulalongkorn University, Bangkok, Thailand
PROFESSIONAL AFFILIATION
Thai Association of Landscape Architects
Eduardo Mendoza
Design Director
"This role is highly creative and solution-oriented. It is critical for one to be innovative throughout the entire design process."
Eduardo has been in practice since 1982 with professional experience designing architectural projects in the Asia, Middle East and the United States. Now, he performs high level creative duties at IIDA which is renowned for producing innovative designs.
Notably, Eduardo is a representative for Hand Sketched Illustration International Competition and is frequently invited as a Mentoring and Motivational Speaker at prestigious conferences & seminars.
SPECIALTY
Architectural Planning and Design, Facade Design and Urban Landscaping
Design of Complex Mixed-use Development, Hospitality & Resort Planning, Retail and Commercial Planning
Master Planning of Townships, Residential & Villas, High-density Residentials
Design of Specialty Retail Developments and Luxury Destination Malls
Design Competitions
EDUCATION
Bachelor of Science in Architecture
University of Santo Tomas, 1982
PROFESSIONAL AFFILIATION
Registered Architect, Philippines, 1988
American Institute of Architects
Denzyl Zhang
Architect and Designer
"Designing opens the door for tremendous career opportunities and self fulfilment. Love what you do and do what you love is a great mantra for young designers."
Denzyl's passion as an Architect crafting compelling designs draws inspiration from heritage, culture and customs. He believes that Design creates culture; Culture shapes values. Values determine the future. He is meticulous and is very attentive to details. Denzyl has been involved in Architectural projects in Asia such as upscale shopping malls and luxurious villas.
SPECIALTY
Architectural Planning and Design
Façade Design
Mixed-use Development
Commercial Interior Design
Design Competitions
EDUCATION
Bachelor Degree in Architecture
Savannah College of Art and Design, 2020
Diploma in Interior Design
Singapore Polytechnic, 2012
PROFESSIONAL AFFILIATION
Geodesign Student Chapter
Vice President 2018
President 2020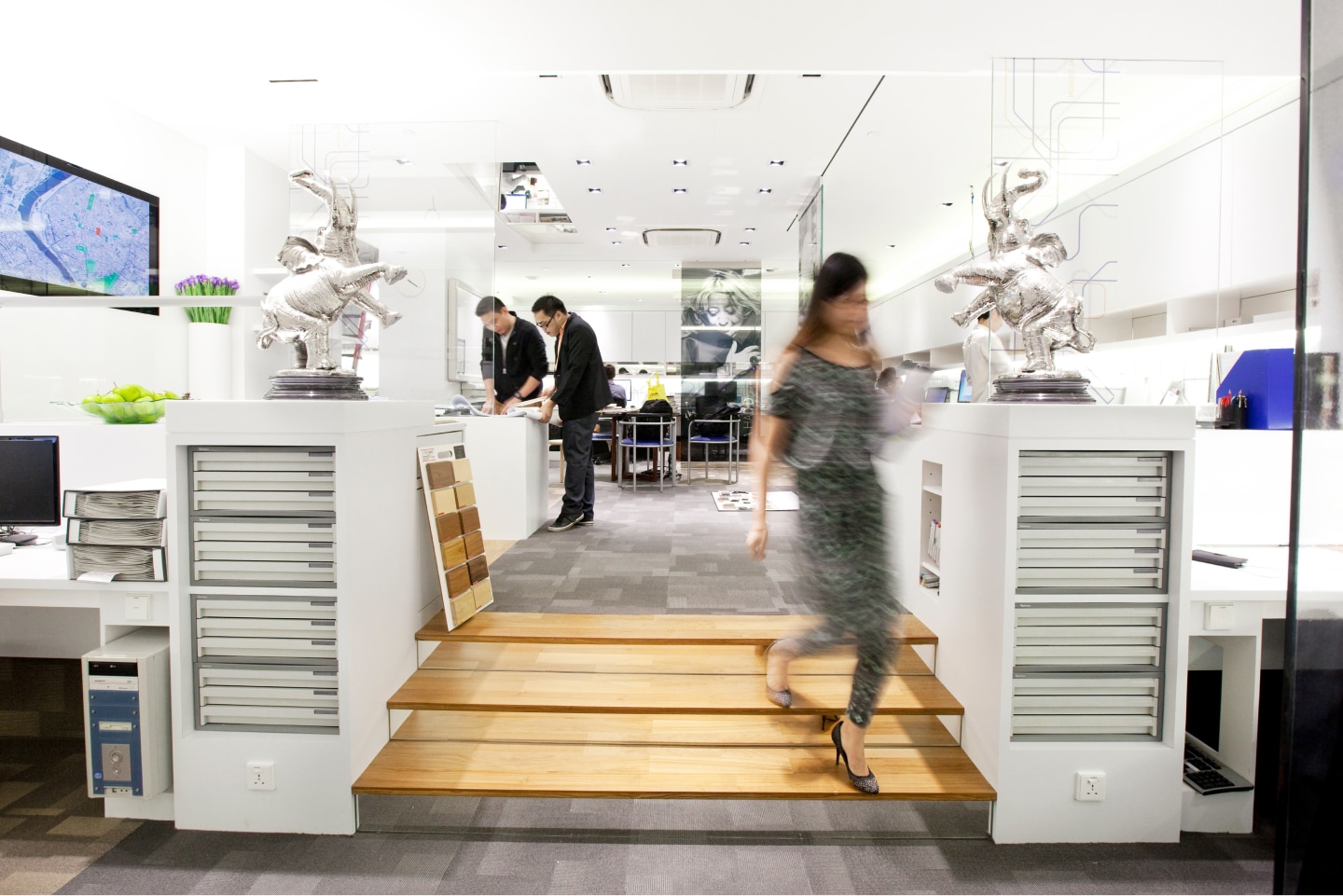 Leadership and Teamwork
IIDA's success has been built on hard work and trust. As exemplary role model and a creative force behind IIDA, Benteo Gineva leads his team members to push their limits to greater boundaries.
He said, "We are totally committed to our clients' goal and draw on our synergy to reform the existing design norms. We are proud to say that we have reinvented a new chapter of design and style, evidently seen in our portfolios over the last 30 years."
What are IIDA's recipes of success? In Benteo's words, "We are a team! Our strength lies in our cohesiveness, a unity that propels us to uphold the spirit of artistic creativity. Despite the challenging times we have experienced, we are able to achieve repeated successes by bringing out the best in each member of the team, which the results are seen through our work. We strive for the best because our clients are important to us and they deserve the best from us. 
Hence, we take extra care to listen and have a thorough understanding of our clients' design goals. We take this responsibility of making their design aspirations into a reality very seriously. We are very detail-oriented and provide effective valuable solutions. By collaborating closely with our clients every step of the way, we ensure that they are fully aware of the process required to complete the project. As the clients themselves learn more and contribute their ideals along the way, we are highly sensitive to their changing requirements.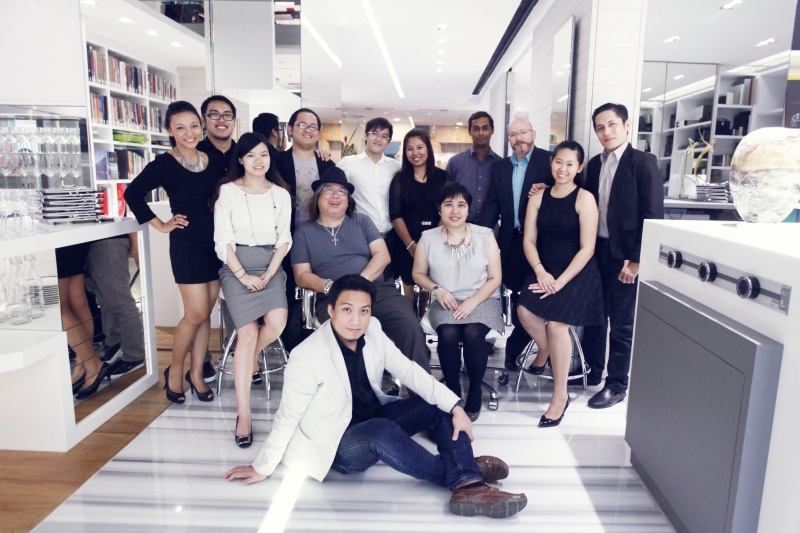 Hence, we take extra care to listen and have a thorough understanding of our clients' design goals. We take this responsibility of making their design aspirations into a reality very seriously. We are very detail-oriented and provide effective valuable solutions. By collaborating closely with our clients every step of the way, we ensure that they are fully aware of the process required to complete the project. As the clients themselves learn more and contribute their ideals along the way, we are highly sensitive to their changing requirements.
The outcome of each project promises our clients ultimate satisfaction, and we have always nailed that accurately for all the projects that are undertaken by us."
Design involves conceptual development; romancing the ideals and directing the immense desire to actualise them into tangible creations. Such accomplishment of creations drives creativity from pinnacle to pinnacle.
"Being designers, we are futurists who explore, develop and present concepts that may be materialised but these creations do not quite exist yet." IIDA's team of professionals is bonded by the same passion to create, facing uncertain results. The future lies in the team's creative capabilities and a good leader should let the team know that they too can have a bright future when they are driven to create and achieve good results.
The company's mantra is, "Together, Everyone Achieves More as a TEAM"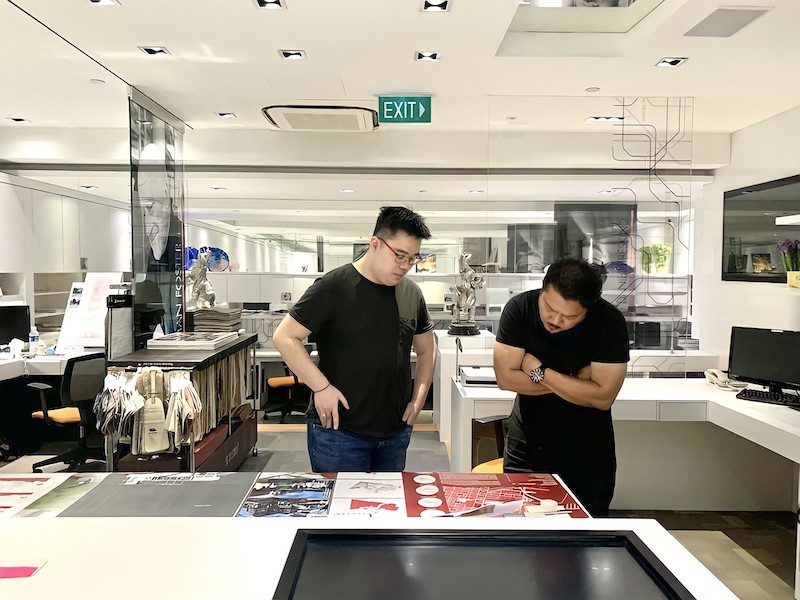 Designing is a multi-faceted form of art in which creative and technical solutions are applied together to create spaces into beautiful and functional environments. It is not just about selling the space or décor; it is very much about selling the experience as well. The creativity is endless. Knowing how to design is a debut to technique. Knowing how to give meaning to designs is a debut to logic, required by the forms. At IIDA, design leadership merges experiential vision with innovations and onsite detailing improvisation.
Today, design goes beyond the collection concept which is an ensemble of ready makes.
Design defines an ambience, a style and a personal space where an individual feels comfortable. As a creative organisation, IIDA questions its design perspectives endlessly in the hope of finding intriguing new angles. While resounding fame in words of accolades is assuring but in essence, a legacy of good designs that a designer leaves behind is a perpetual signature for every space he/she has created.
In IIDA's hands, the clients get a solid panel of expertise to create the design they have wanted. When clients choose IIDA, they choose the best; the team at IIDA will take care of the rest.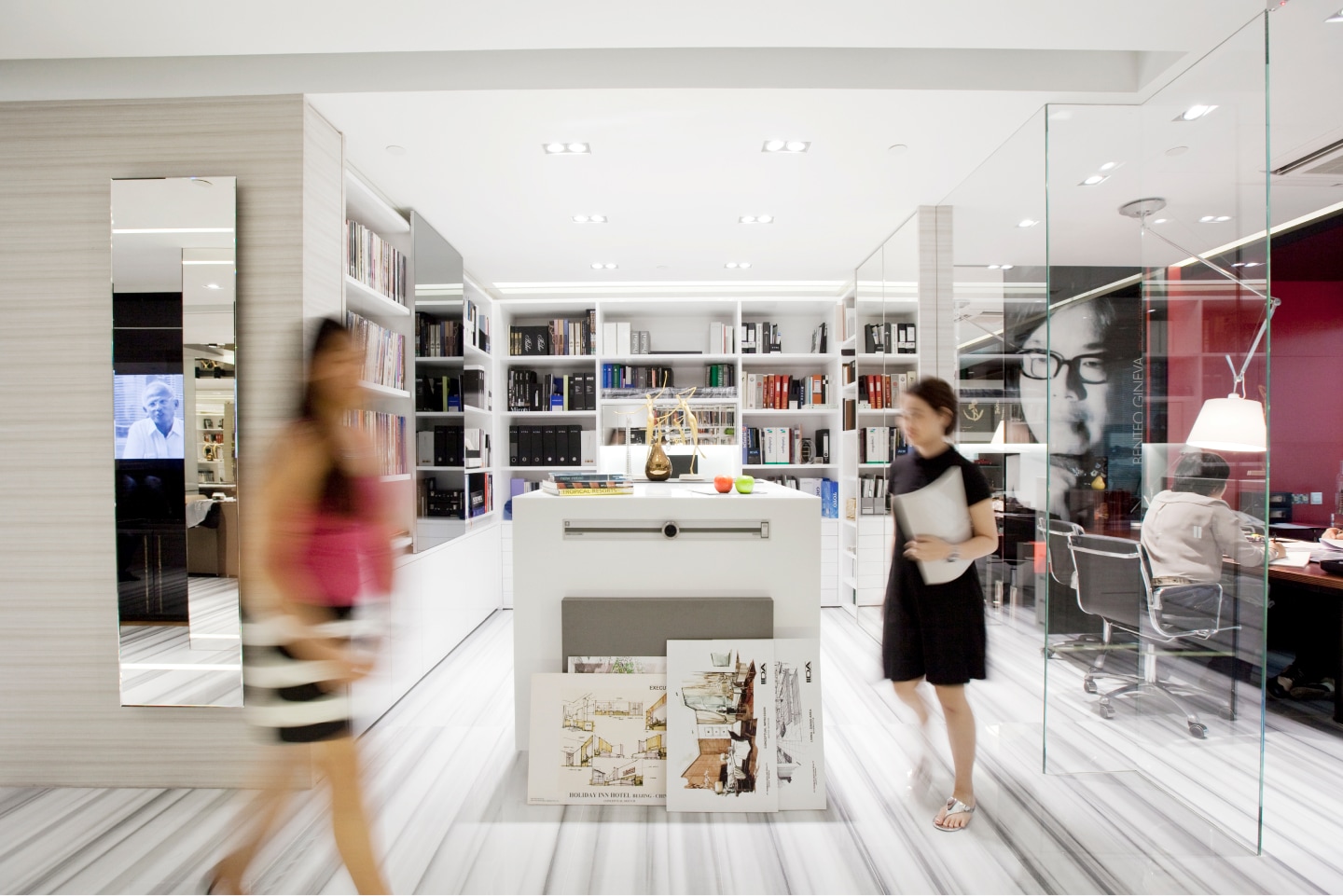 Interior Design Consultancy
Interior Architecture Design
Master Planning
Architecture Concept Design
Environmental Graphic Design
Retail Branding Consultancy
Project Management
for Hospitality and Resorts, Shopping Malls, Corporate Offices, Residential and Commercial