Graphic Content
Colorful and unexpected, this penthouse is a kaleidoscope of personal expressions that push boundaries and forms the backbone of a design scheme that is whimsical and bold in equal measure.
Upon entry, the atmosphere is loud and uplifting, the ideal for a bachelor's lifestyle. The penthouse's joyous colour scheme of mostly primaries also created the perfect canvas for a design narrative that draws influence from geometry.
That subversive spirit has translated into a jubilant exploration of contrasts. Graphic patterns exist side by side, while arches and curves counteract moments of sharp geometry. A column in yellow with zebra stripes flanks the dining spot while a purple island hosts a musical instrument.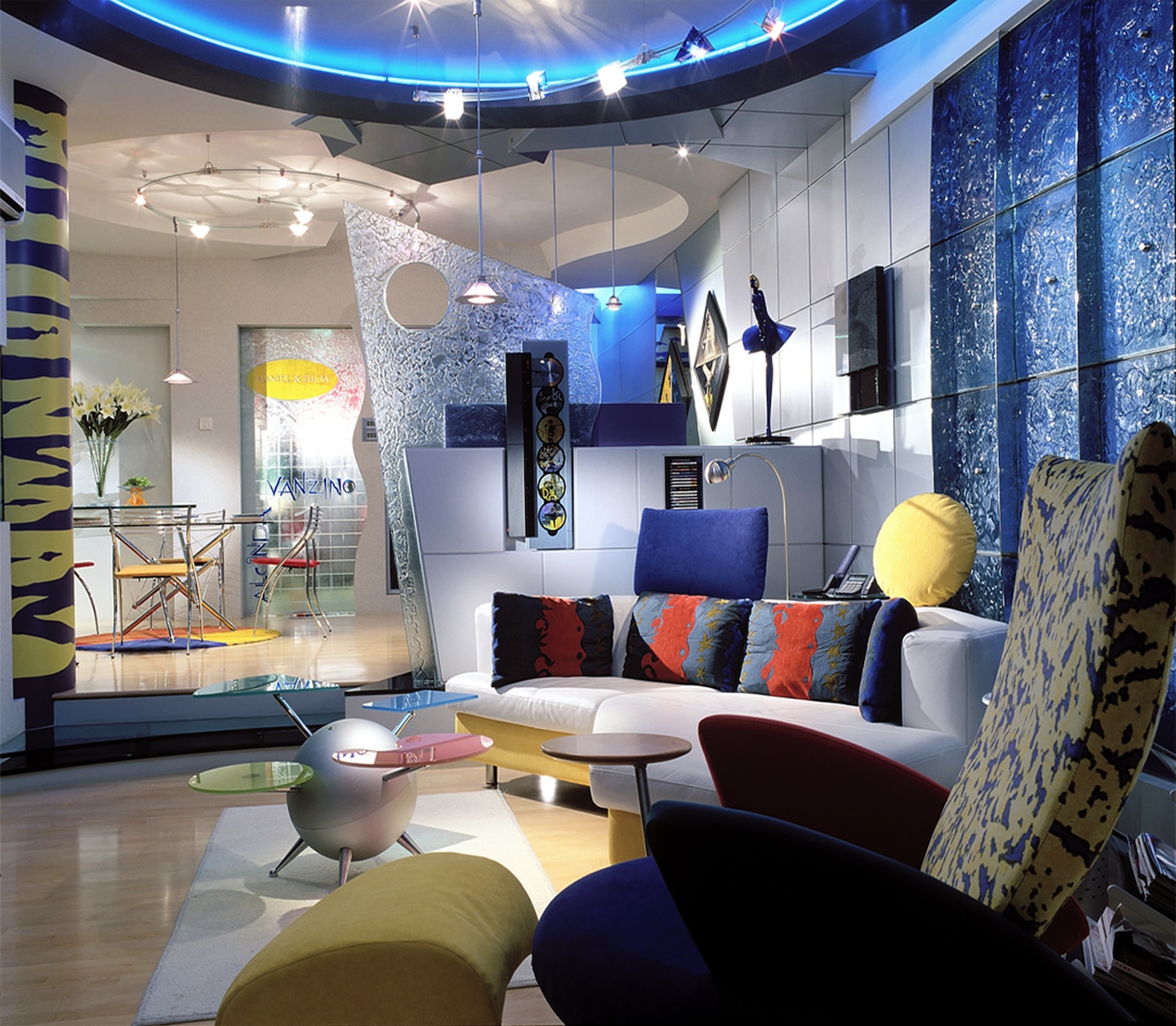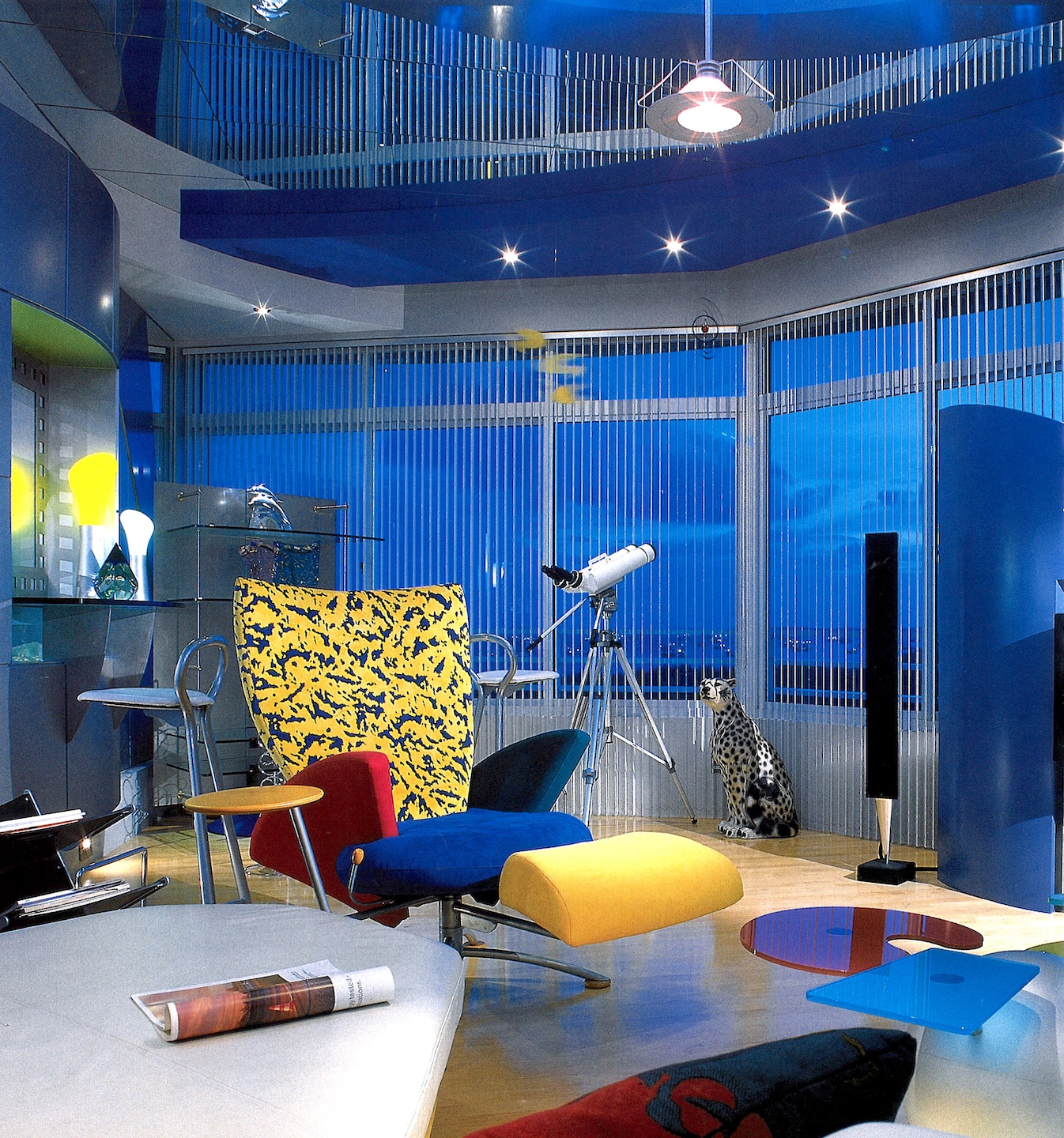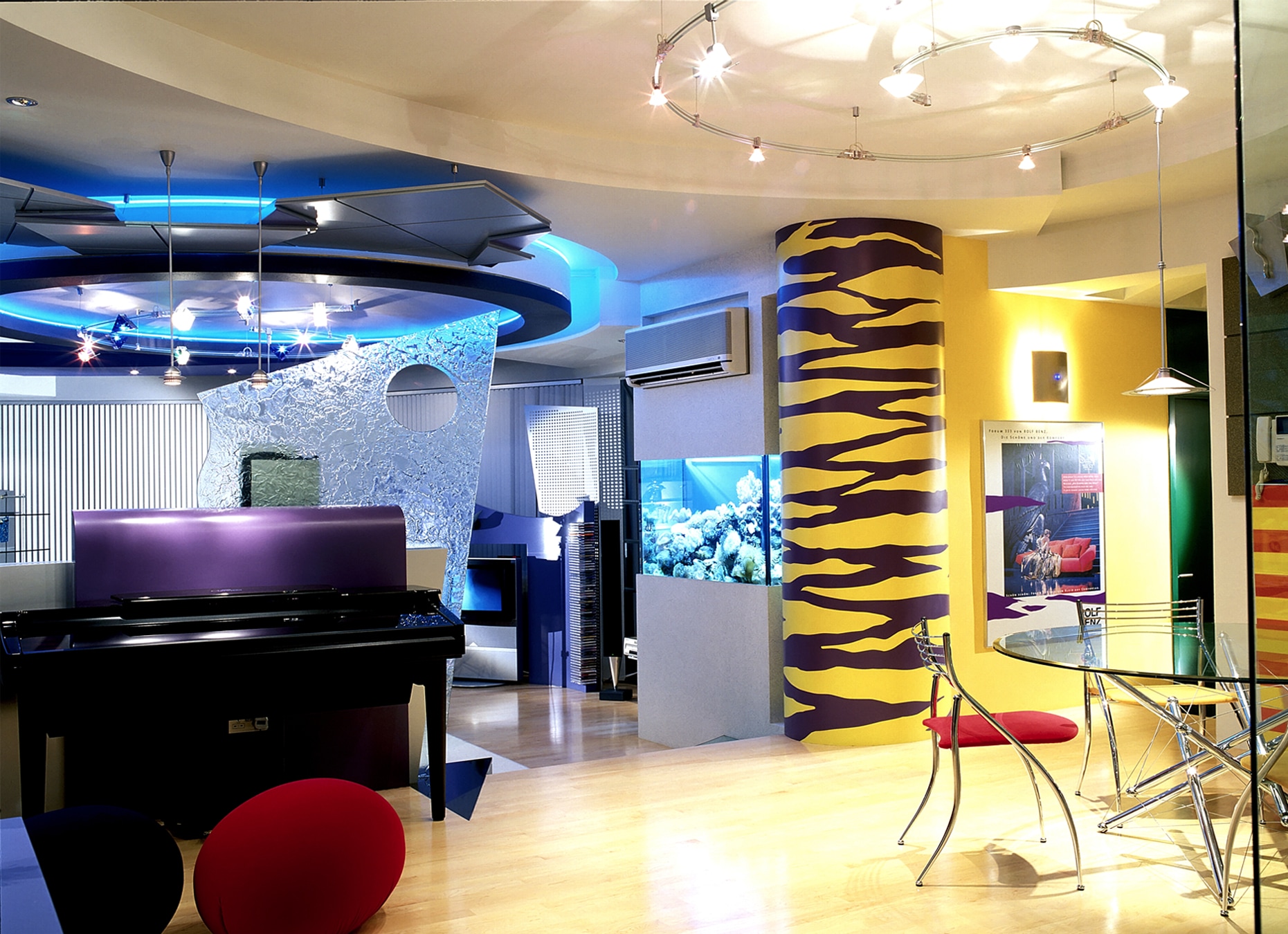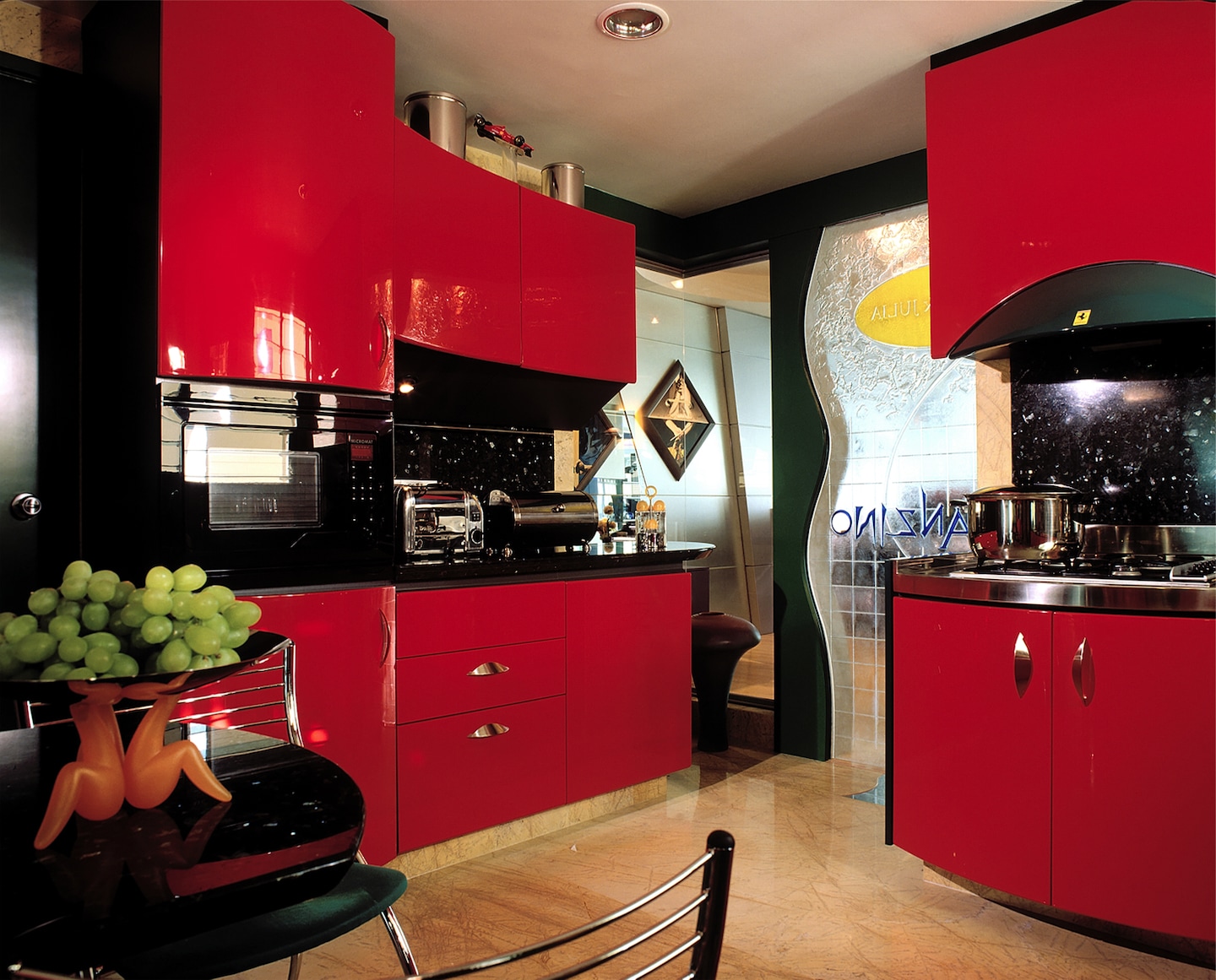 The penthouse's kitchen is in bold red and furnished in lacquered cabinetry. In the bedroom, a bold blue wall echoes a colour story in the bathroom which has a ceiling in the same shade.
The penthouse is an amazing opportunity to combine pattern and colour in a way that many wouldn't embrace. The colours are loud, but the way the tones and interior blend in a visual medley is rewarding and works for its occupants.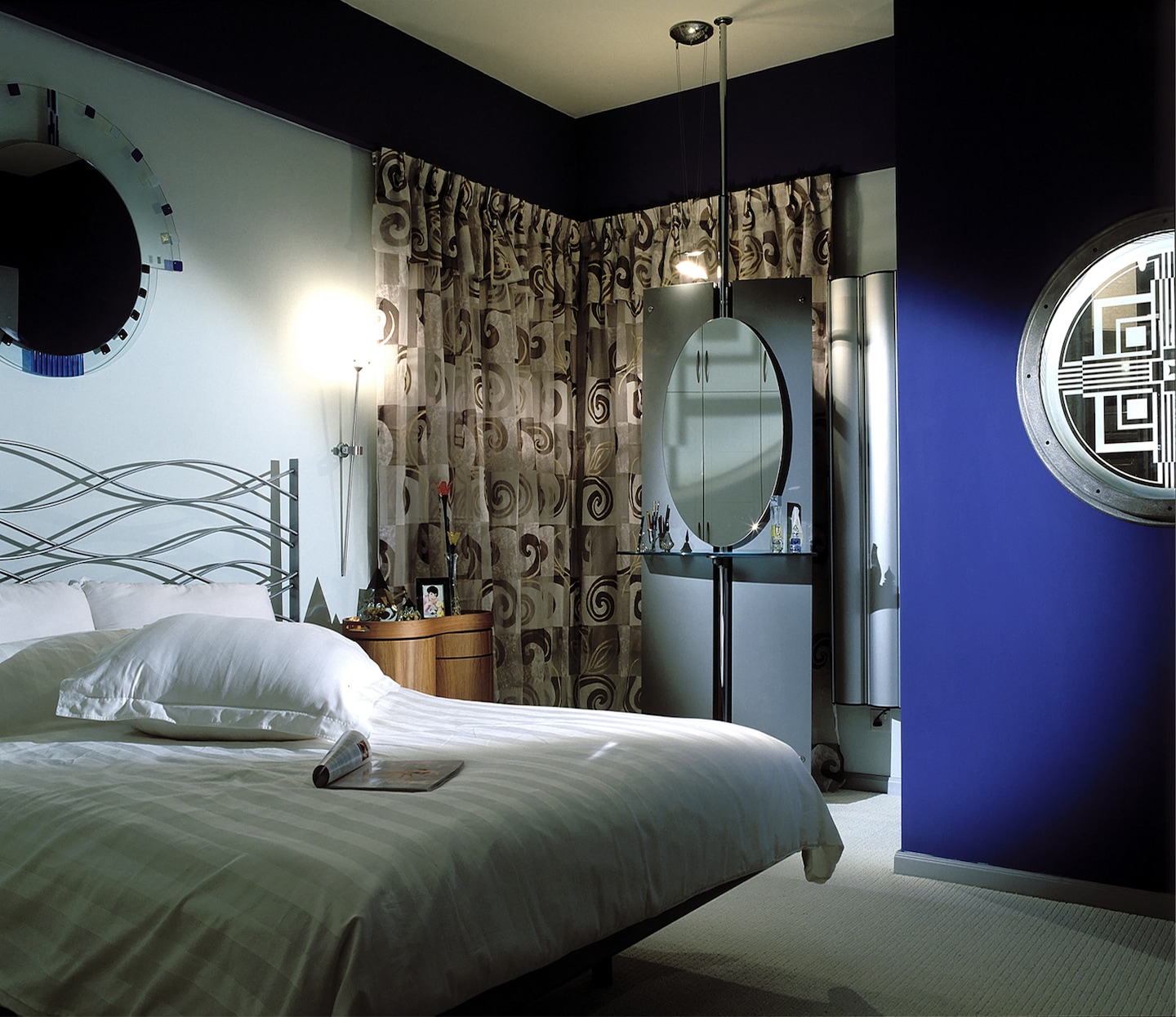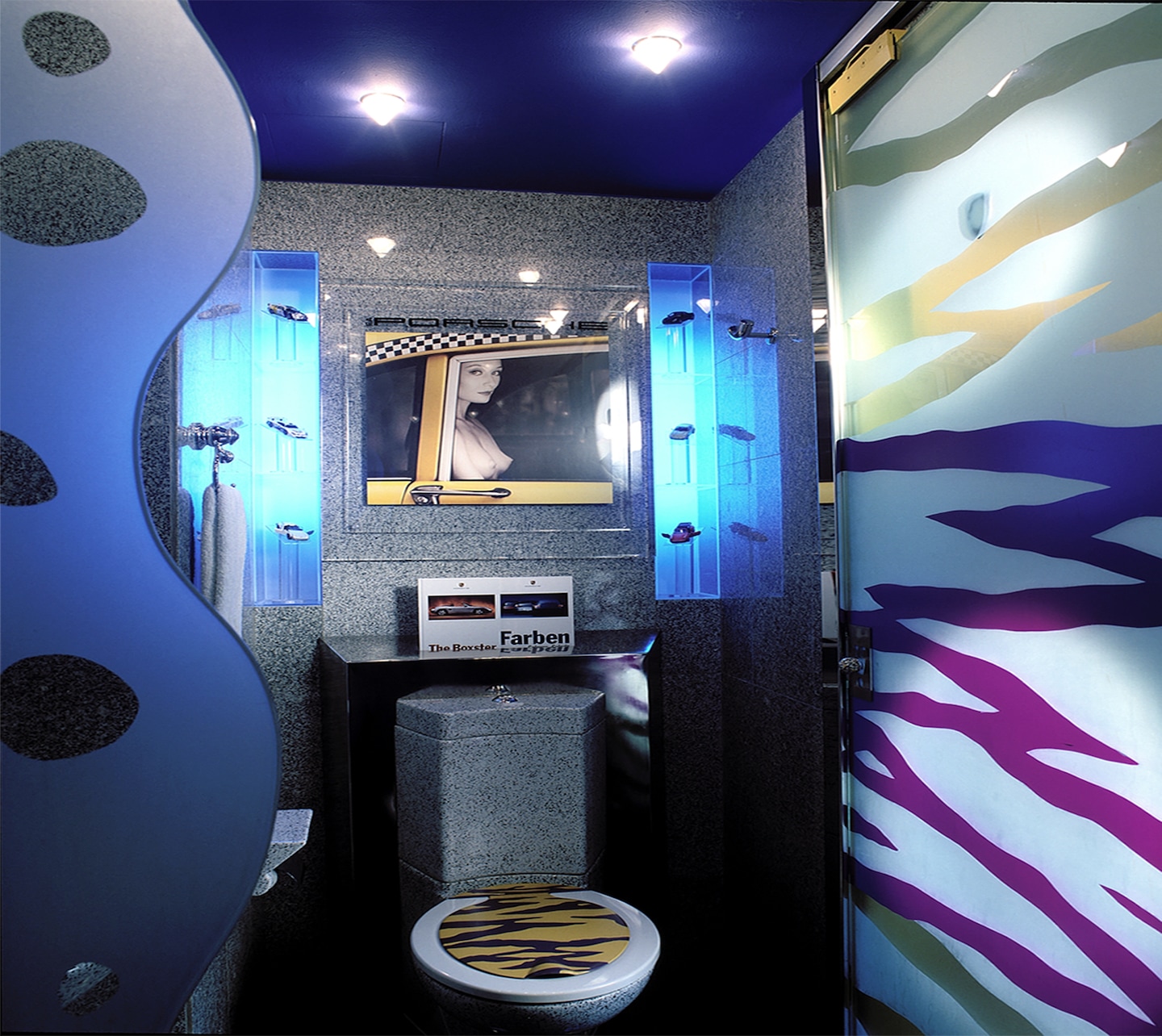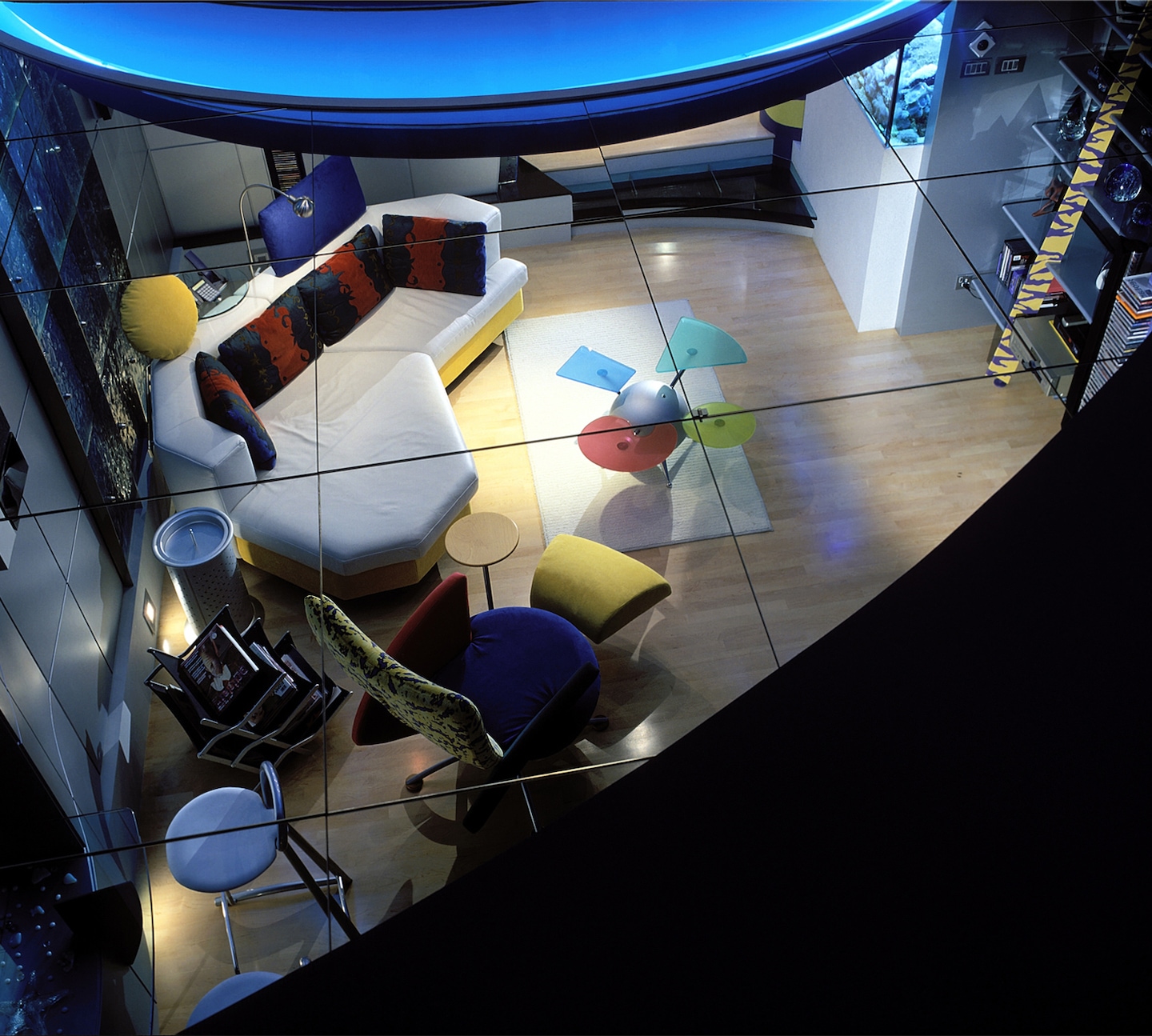 Kaleidescope of Colours, Patterns and Shapes
Residential Interior   |   Singapore