Oriental Escapade
The design team conceived an emblematic hotel where sensuality meets intelligent design, and where art and design enchant, surprise, and delight locals and global travelers at every turn.
The thoughtfulness and imagination of the team's creative minds imbue every corner of the hotel's unique social ecosystem, which envisioned graceful and sensual modern guest rooms; lively dining and drinking environments; a spa and wellness sanctuary, capturing the city's chic venue for top-level business meetings and glittering social galas; steps away from the city's premium commercial belt.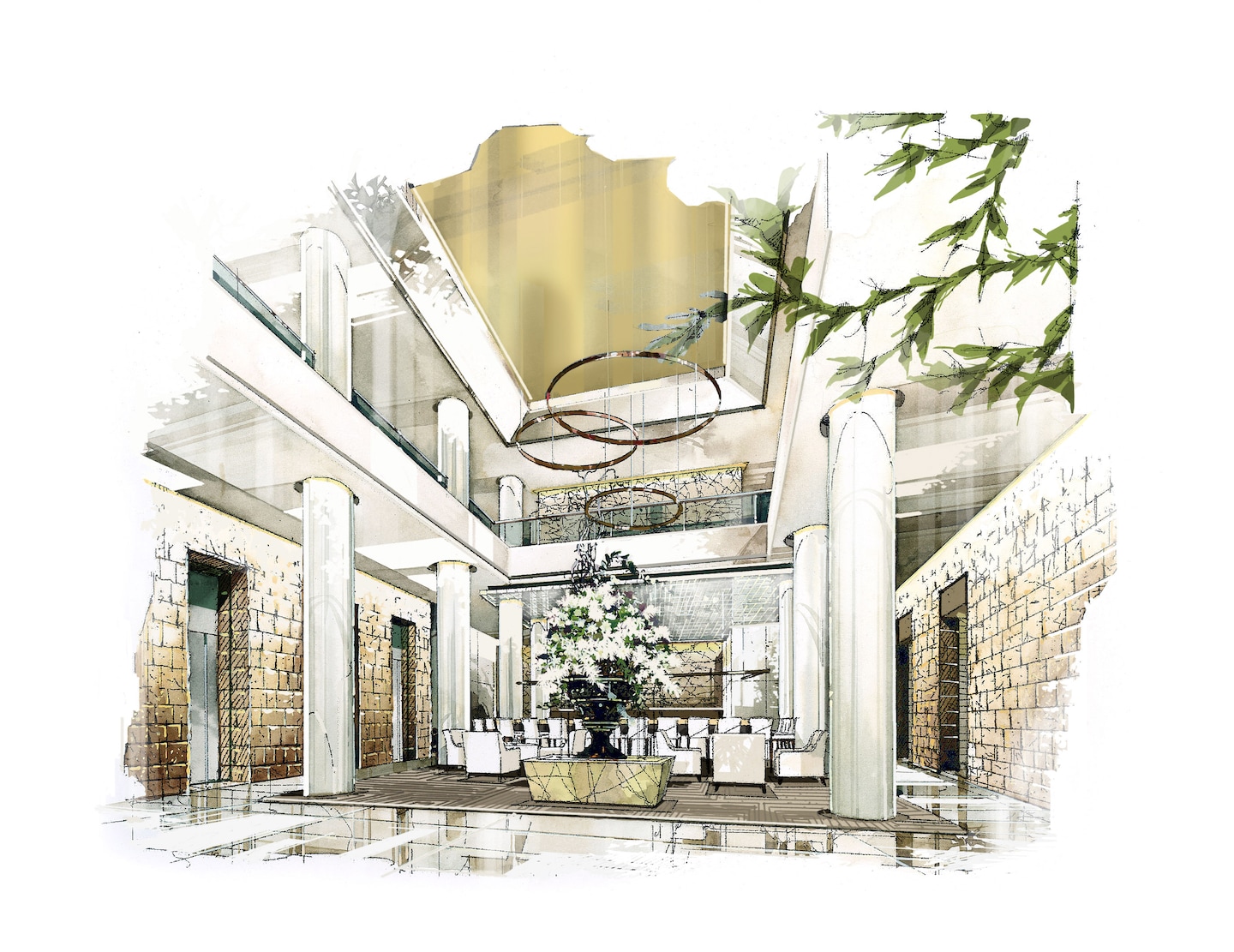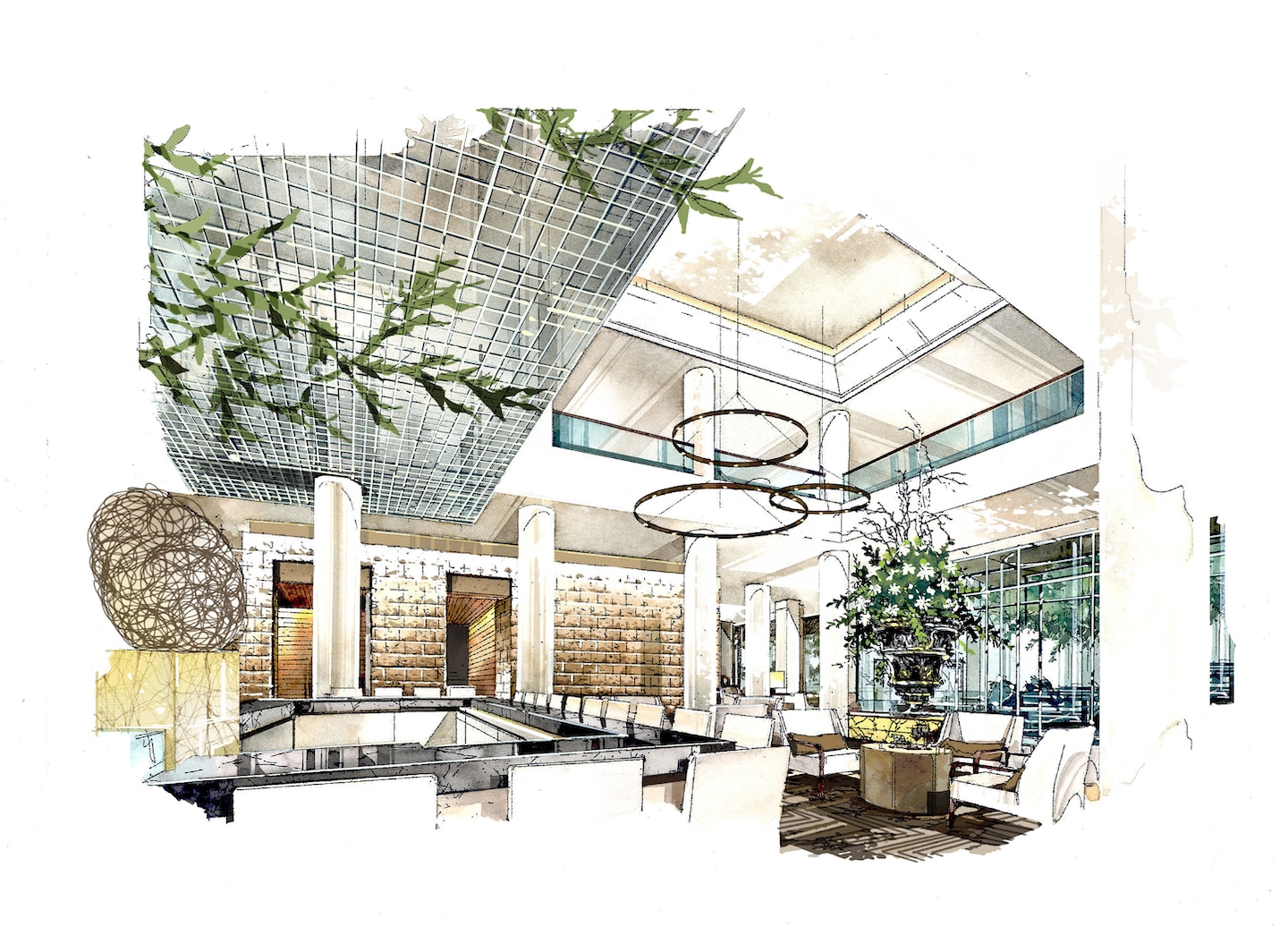 The hotel's design ethos combines classic elegance and contemporary style. It makes an iconic statement with its streamlined, uniquely offset volumes and richly textured accents that embody luxury and refinement.
Guests enter through a lobby of glossy marble, with metallic highlights in its interior details and discover arty statement walls that flank the lobby and reception. Graceful and sensual, the guest rooms are imbued with modern classicism, bathed in comforting colours, with ethereal lighting, smooth velvet textures, mirrored surfaces, swathes of marble and bronze, and gold and dark wood accents.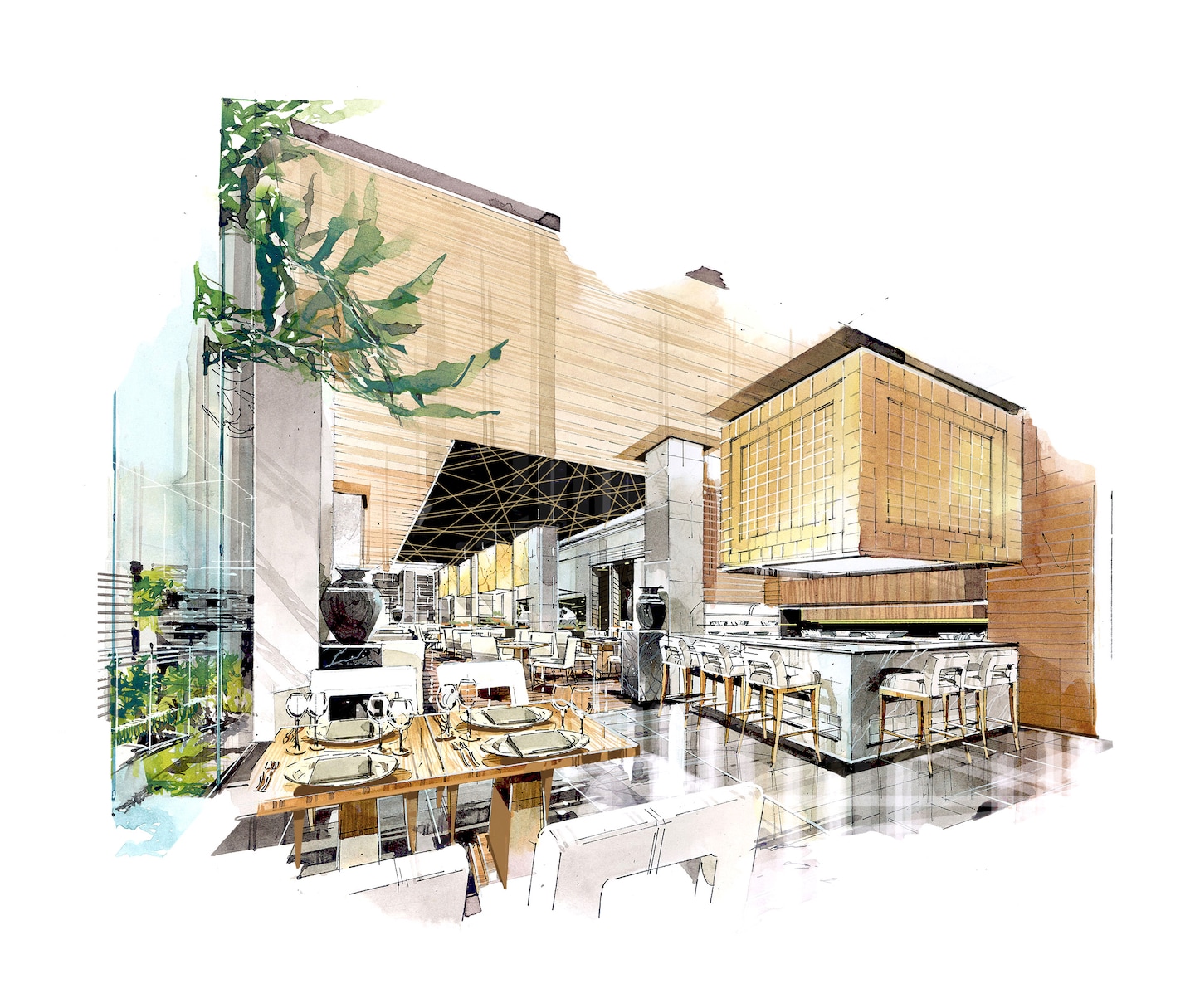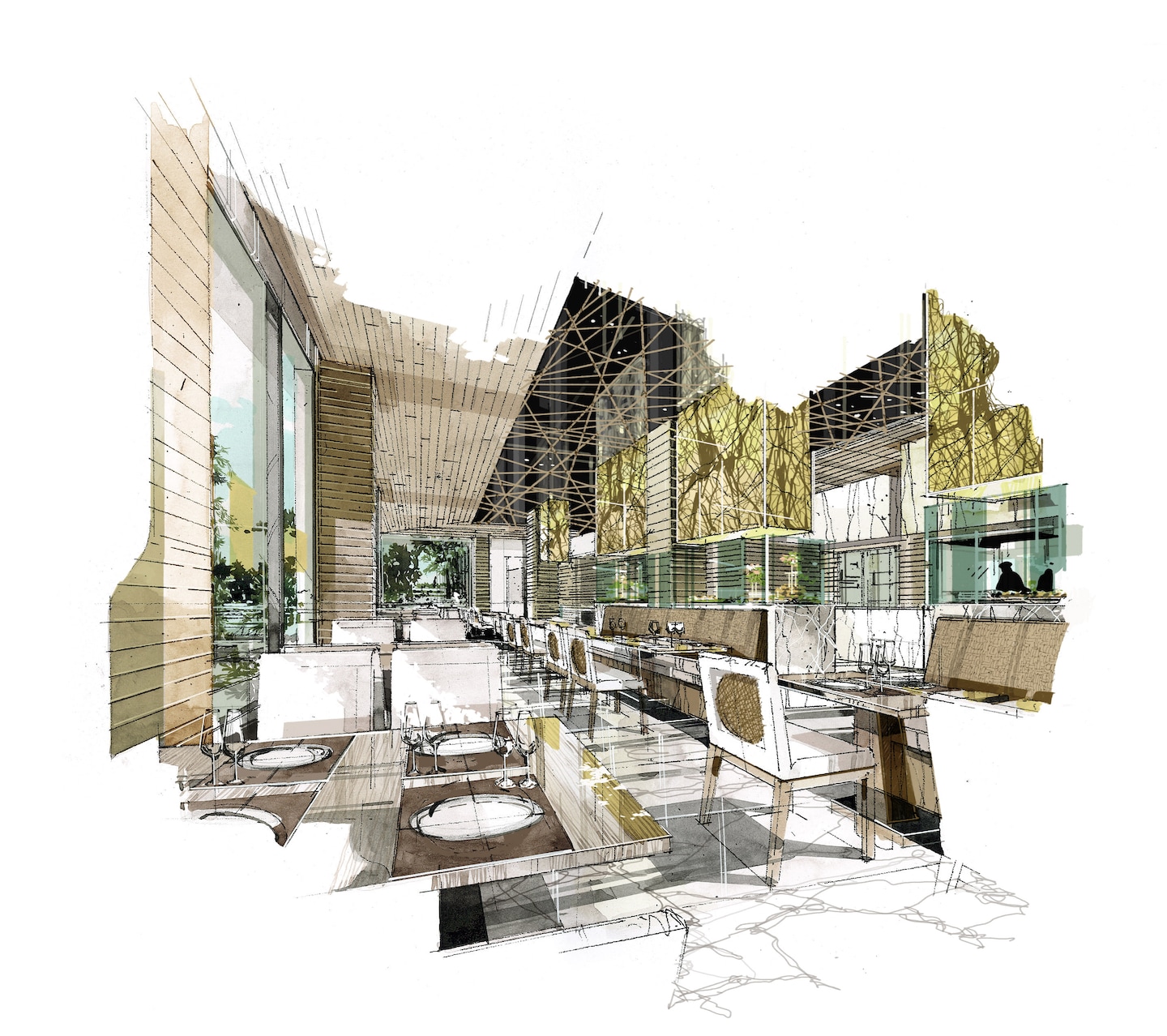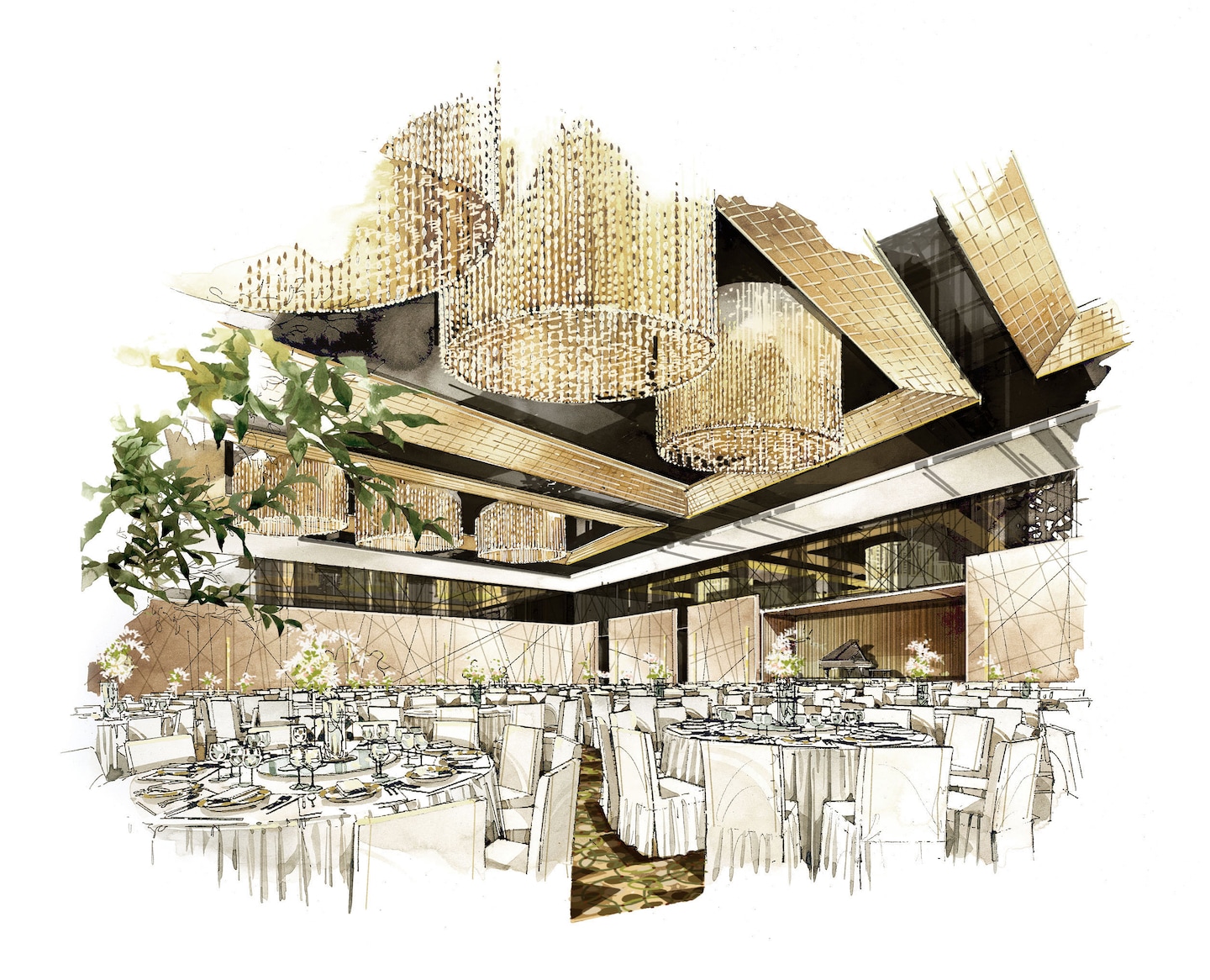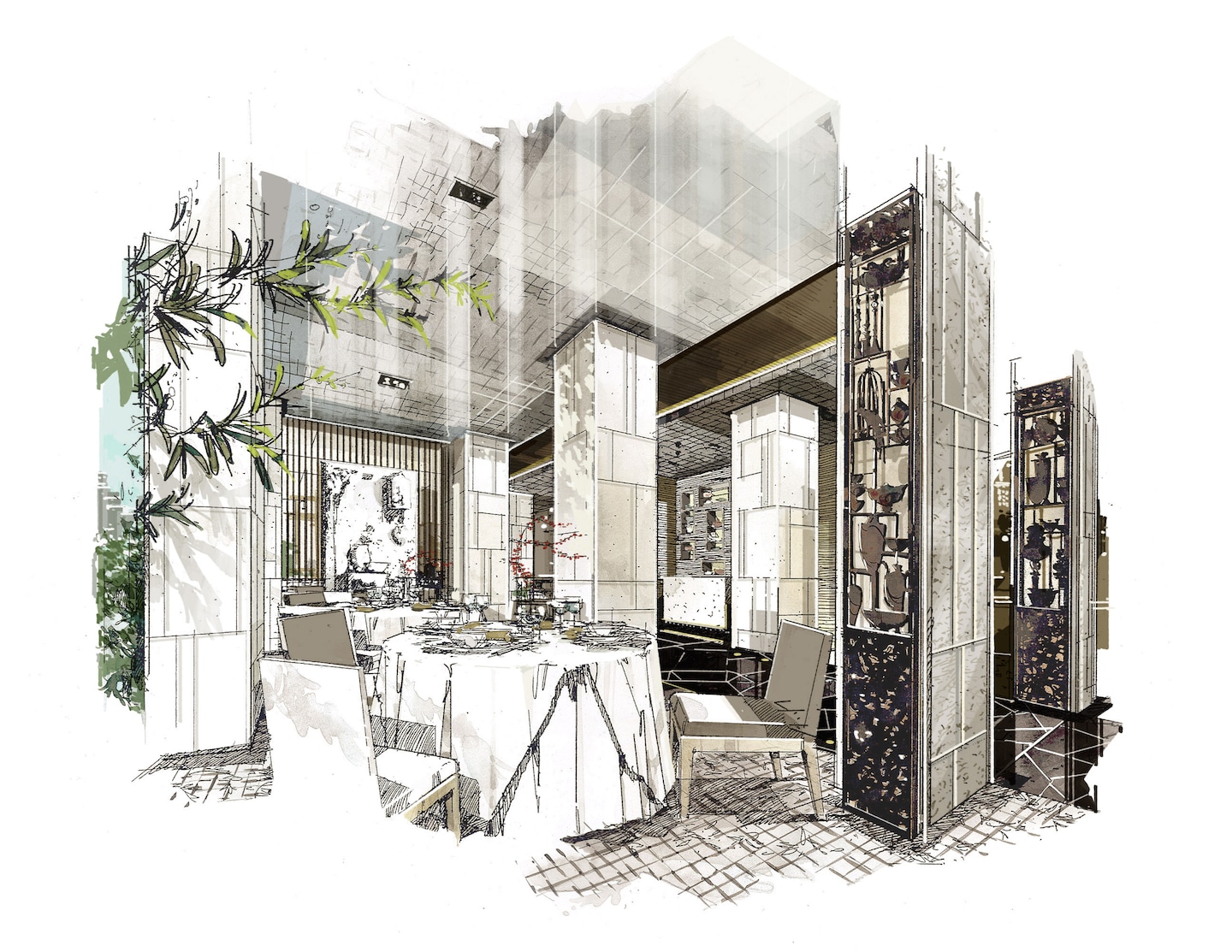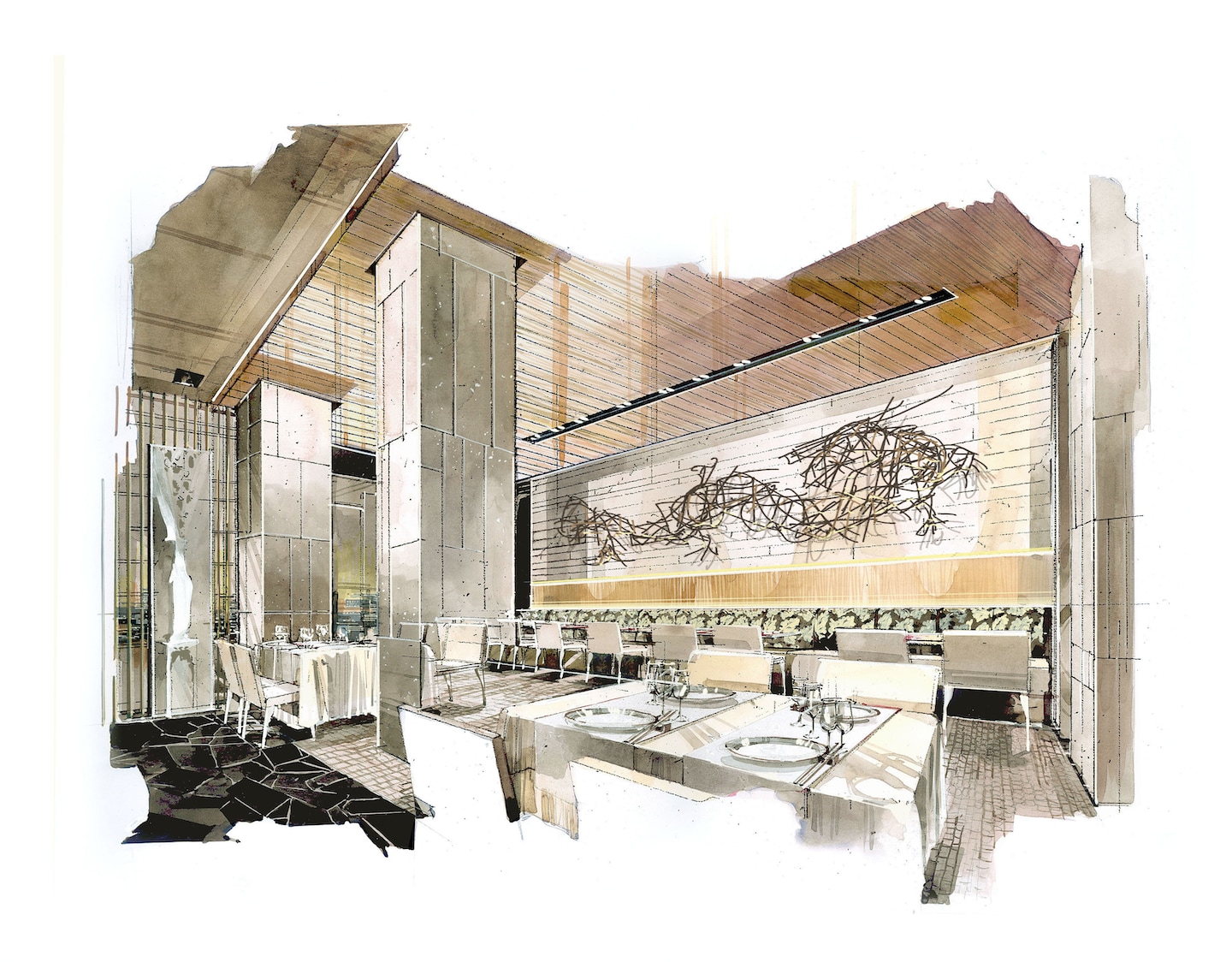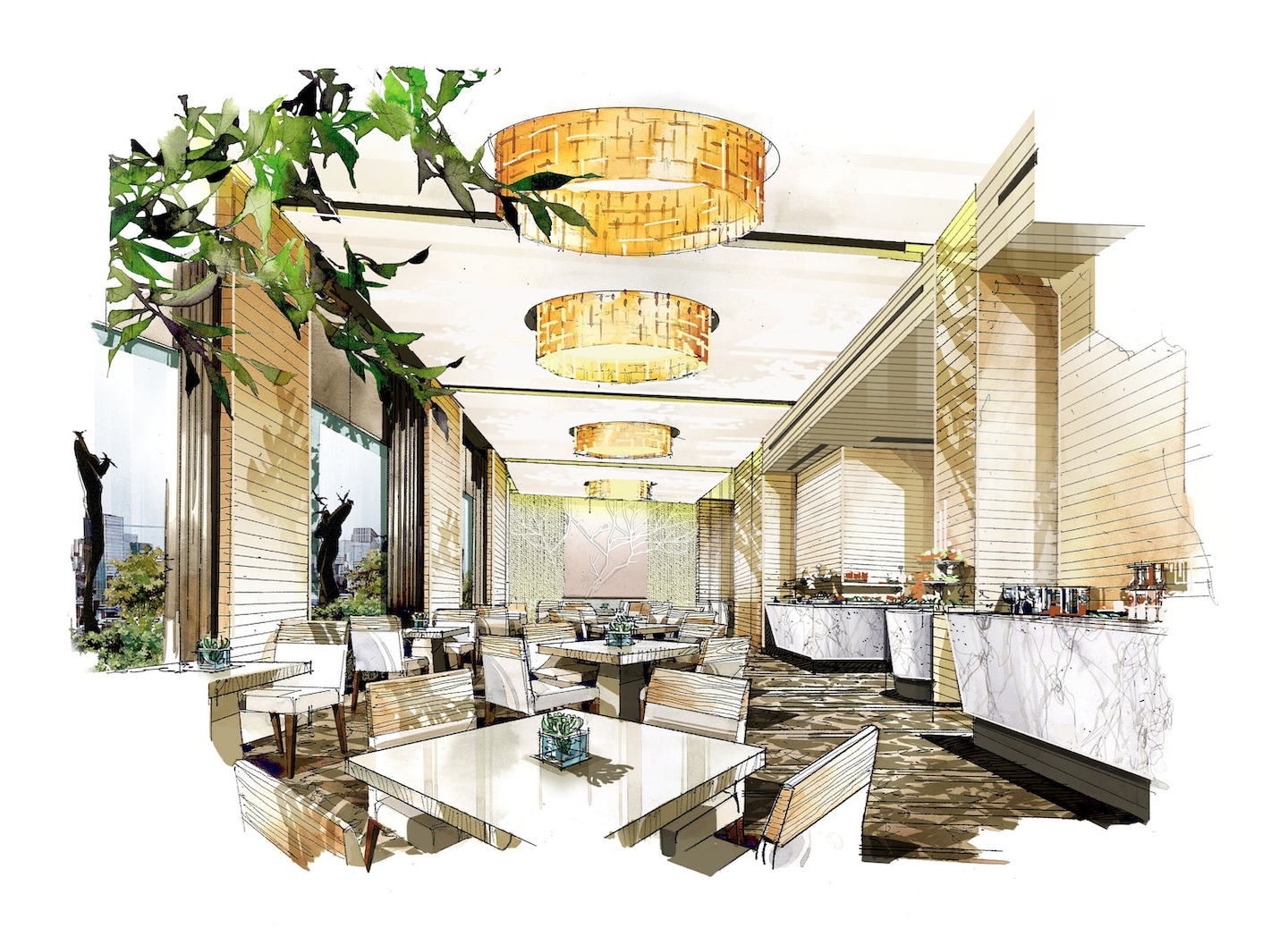 Wine & Dine
The dining area, executive dining, coffee lounge, Chinese restaurant and ballroom are five distinct, immersive worlds that overlap and complement each other, while each seamlessly blending into the hotel's contemporary architecture. Sophisticated yet approachable, refined yet organic, they fuse design and experience based on social ergonomics and contemporary taste. They are inspired by circadian rhythms in which each moment is imagined to be a story, one-of-a-kind experience, from the floating light sculptures in the dining area to the prismatic lighting cast by the crystal wall, the statuesque columns in the Chinese restaurant and the terrace's sun-drenched tables overlooking the city.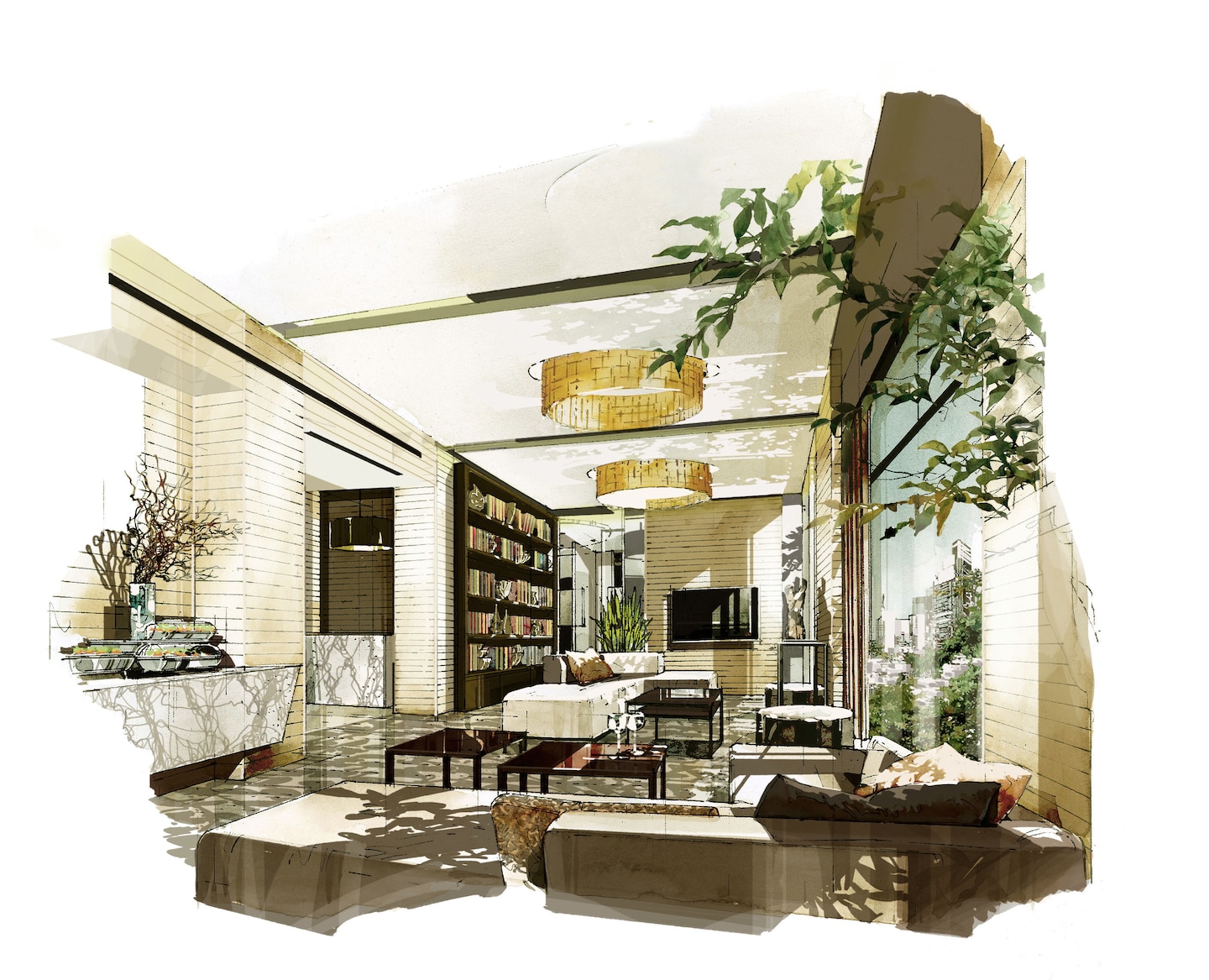 Seamless connections between the hotel's interior and exterior further extend the predominant theme into the executive lounge. A mix of plush upholstery, subdued lighting and textured walls creates a quiet and exclusive ambience for quiet reflections.
Expanding beyond the qualities of a typical spa, the space for healing is designed for deep relaxation and rejuvenation. A mix of natural materials for their earthy textures and smooth surfaces from glass and marble complement both the visual and emotive senses into a soothing state of mind.