Upwards Mobility
The Mandalay Central Transit Station is an innovative mixed-use development that promotes efficient transport solutions, healthy work and living environment, entertainment, dining and recreation into an urban oasis amidst a bustling neighbourhood in Myanmar.
The Approach
It integrates the urban texture with a mix of high-rise blocks and a dense low-rise block surrounding the development, and balances the scales of the project and the street block, making it a distinctive architecture project that provides exemplary urban design solutions.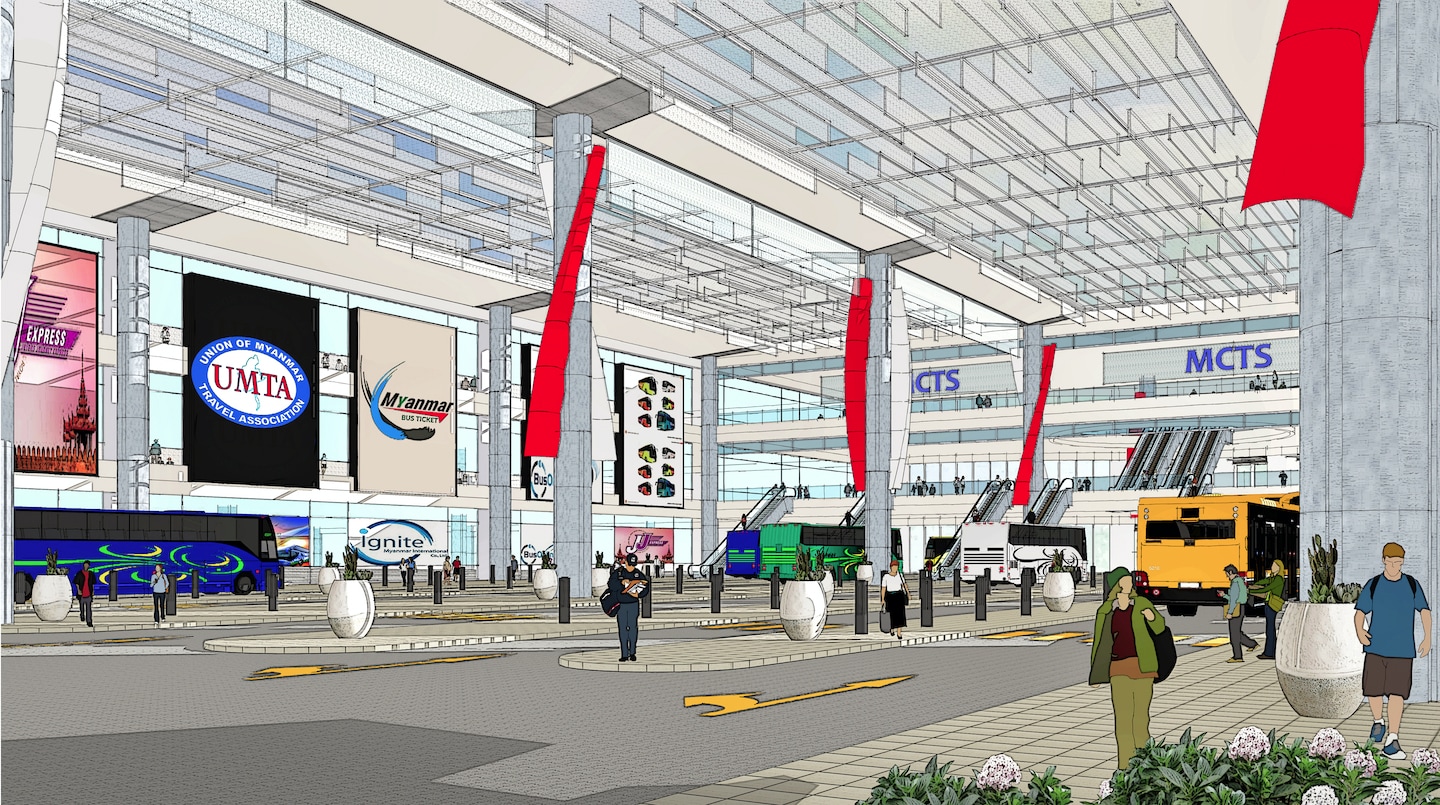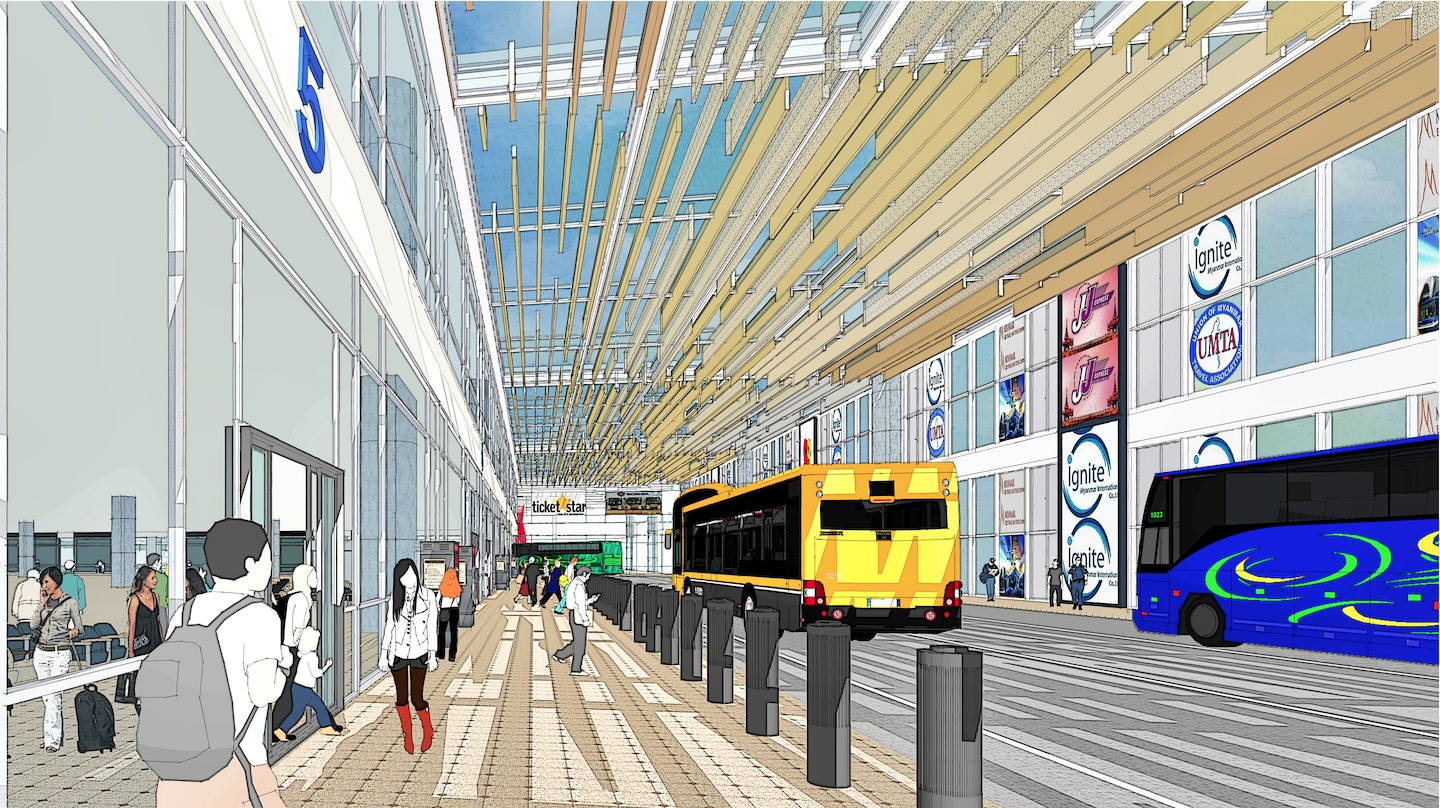 The building is designed with a large folding facade to allow natural ventilation and conducive spaces for efficient arrival and departure halls. Various outdoor terrace spaces provide a green environment for the neighborhood, enabling people to touch with nature within the facility. The blocks are set back to allow for a leveled paved area along the street which creates a wide pedestrian walkway, and a round-about is situated at the front of the facility to ease urban congestion.
The project is designed as a lifestyle development, envisioned as the most appealing and stylish destination in Myanmar and to bring unique lifestyles into the community. Blocks for residential and retail are connected via open terraces so as to allow the connection with the local landscape. The design shows respect and goodwill to urban public space while integrating modern lifestyles and spaces into a whole, thus realizing free interaction among commerce, nature and people.