Urban Oasis
Located between Yangon International Airport and the historical downtown, Novotel Yangon Max is close to Shwedagon Pagoda and many embassies.
The 5-star hotel offers 366 contemporary rooms with extensive food and beverage selection with 3 restaurants and 4 bars. Guests staying on the executive floors can enjoy additional amenities and access to the Premier Lounge. There is a state-of-the-art fitness centre, spa, yoga room, swimming pool and tennis court. The 366 room hotel is an ideal choice for both business and leisure travelers.
Novotel Yangon Max offers different restaurants to suit different taste buds including The Square, Chinese Restaurant, and French Restaurant. Relax with a selection of wine, cocktails, and light snacks at the Pool Bar.
The Chinese Restaurant offers traditional Chinese cuisine inspired by Cantonese influences with a dining room and 4 private rooms.
The French Restaurant offers refined yet authentic French cuisine in a relaxed atmosphere. It has a dining room, 4 private rooms and 3 open terraces, and a bar for chilling out and meeting friends after a busy day.
The Café Lounge is the perfect place for a cocktail or aperitif with live entertainment.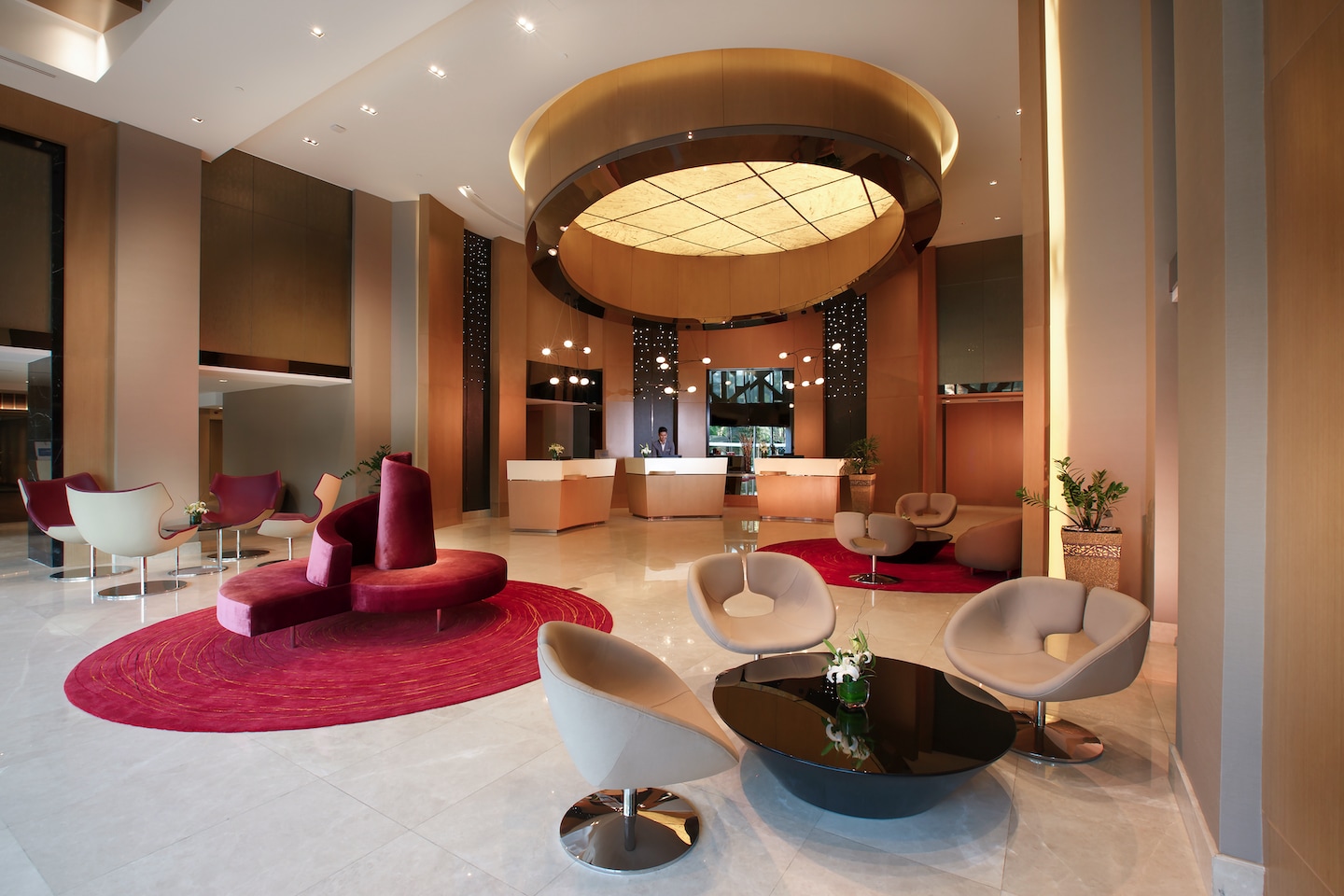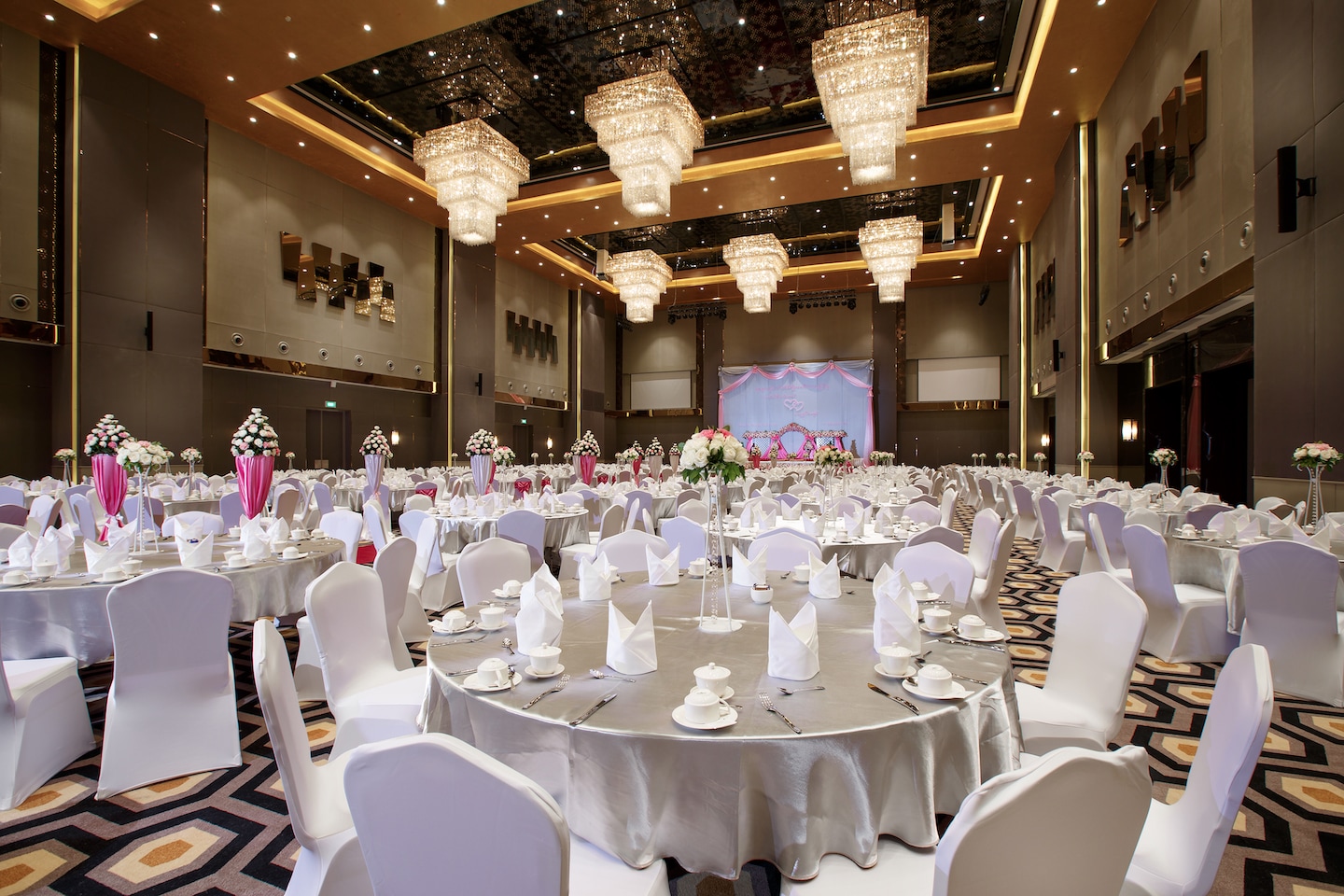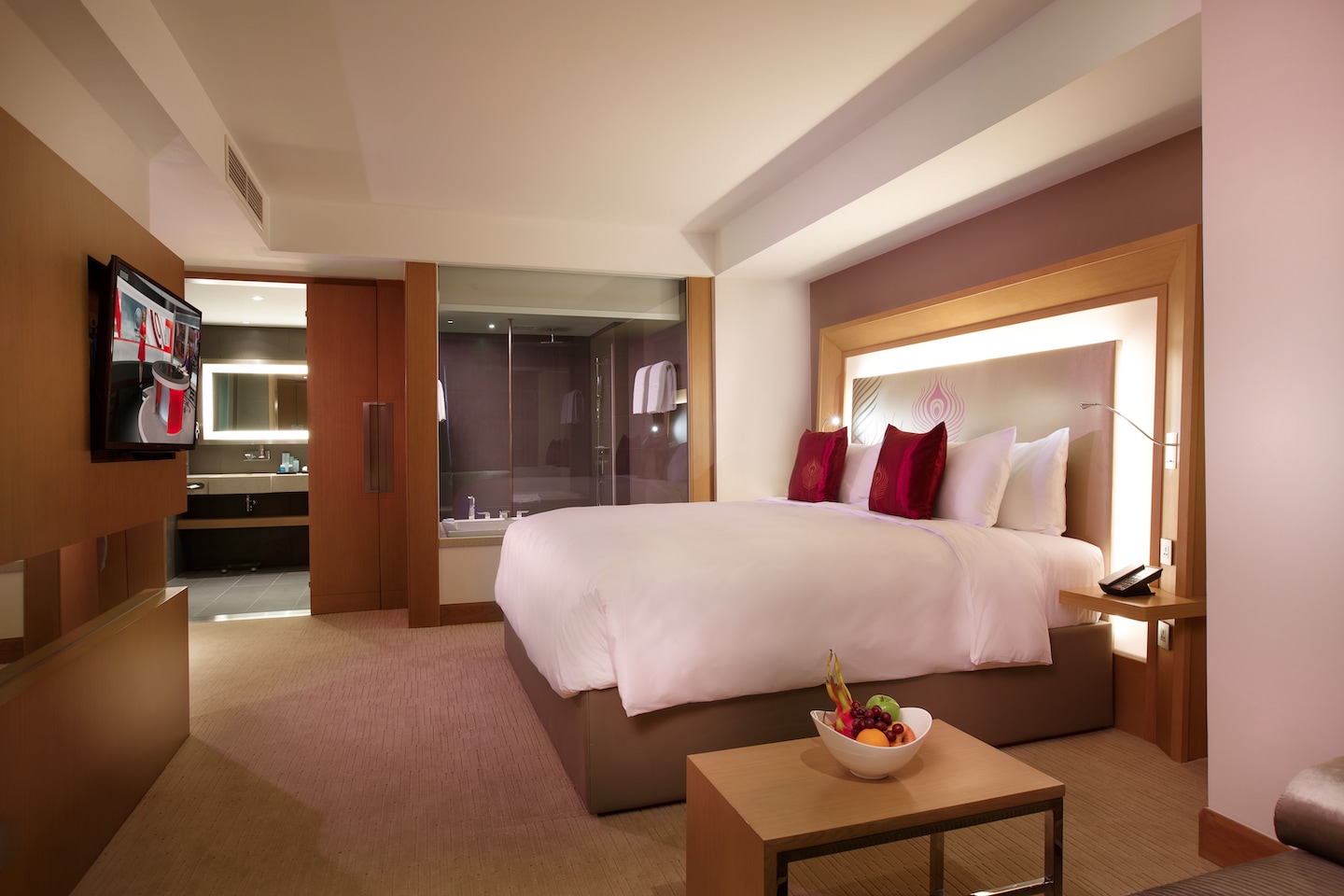 The overall design of the Executive Lounge and Presidential Suite, is based on the duality of simplicity and extravagance, allowing guests to change the atmosphere of the suite. Whether they desire an intimate and personal ambiance or want to create a more extroverted setting for entertaining.
In order to take advantage of the suite's size and grandeur, the team created more of an inward focus conducive to intimacy against the backdrop of its panoramic city views. Brass, rich woods, bold colors, and strategic lighting combined to achieve that goal, all within the embrace of panoramic external views.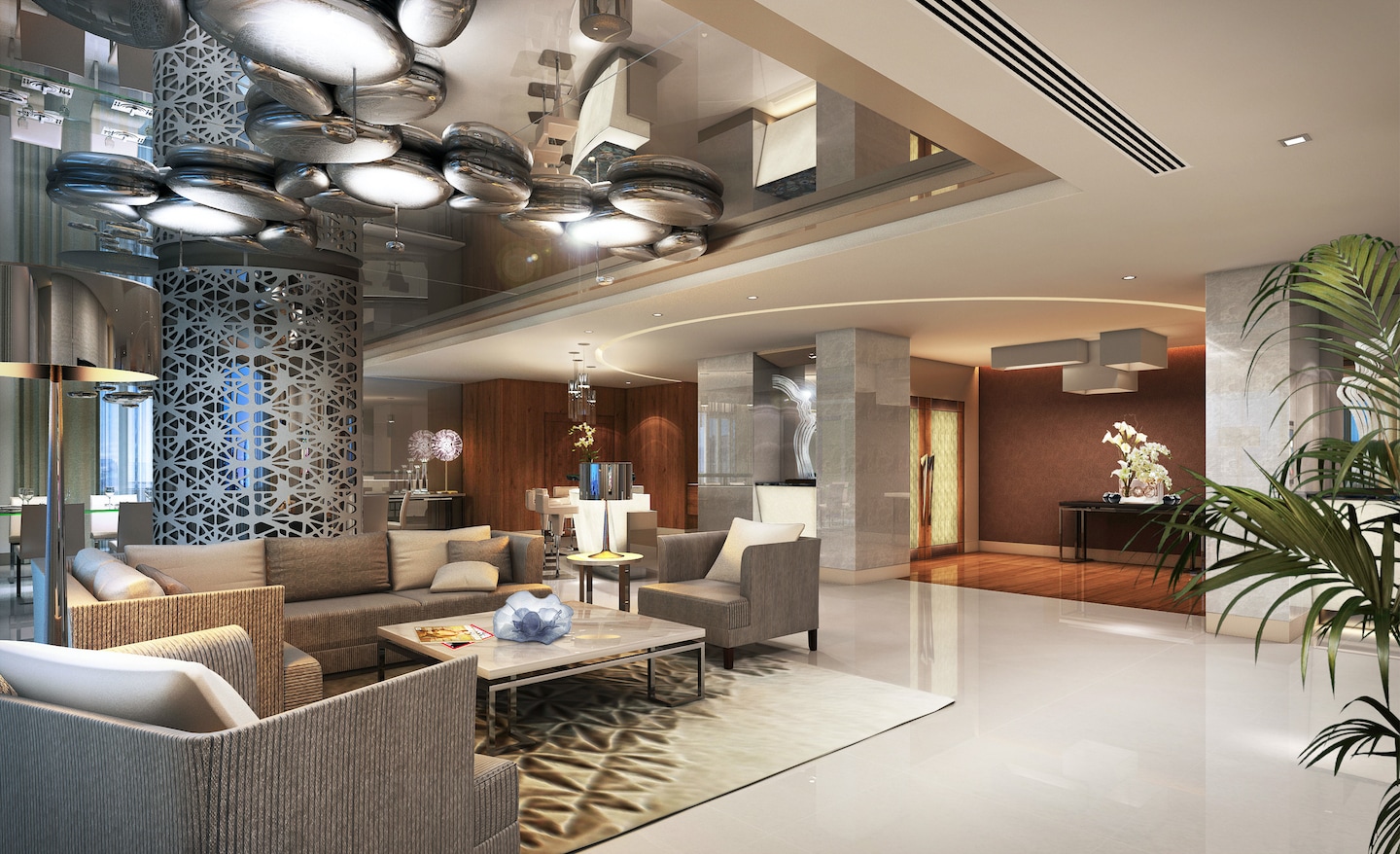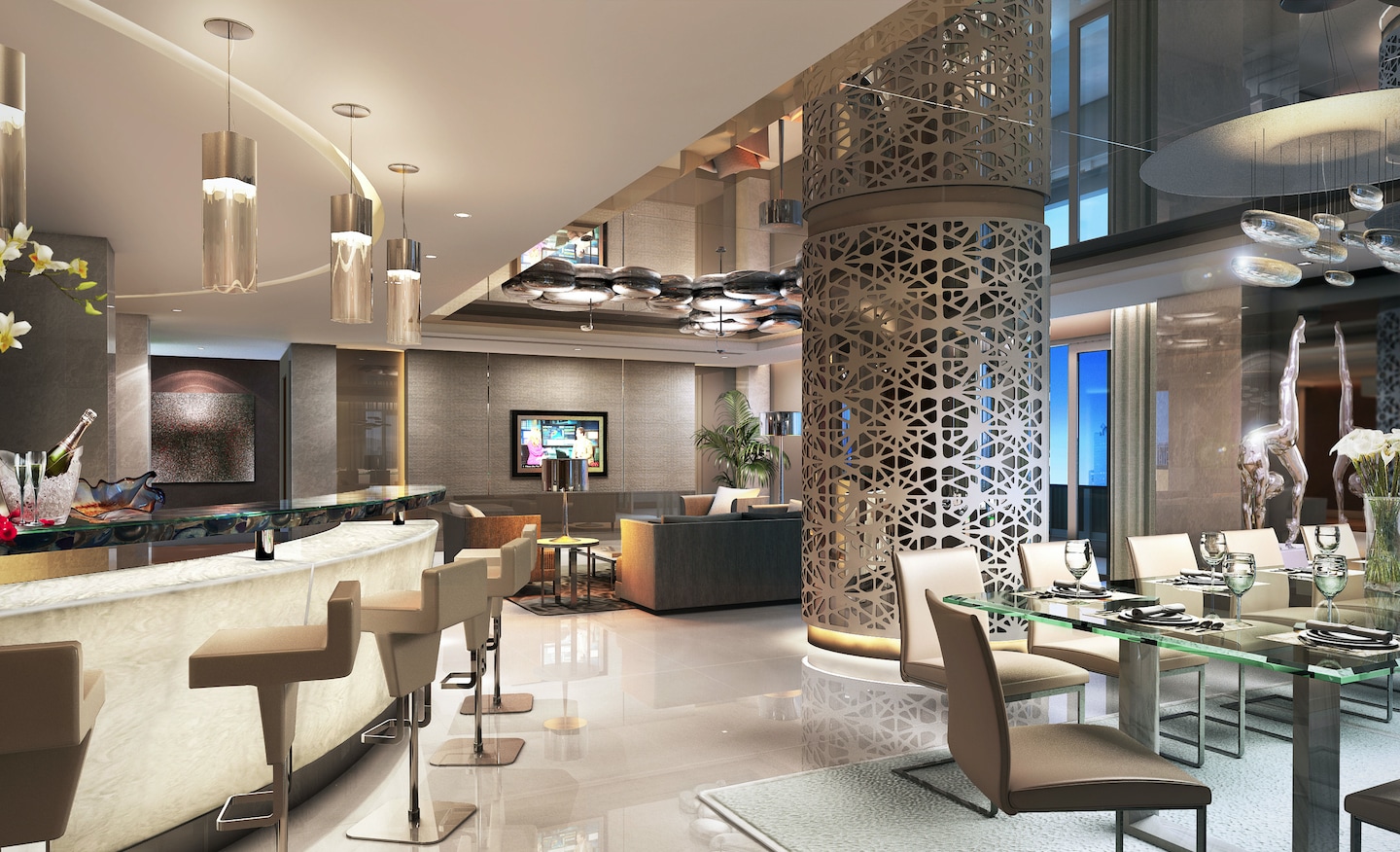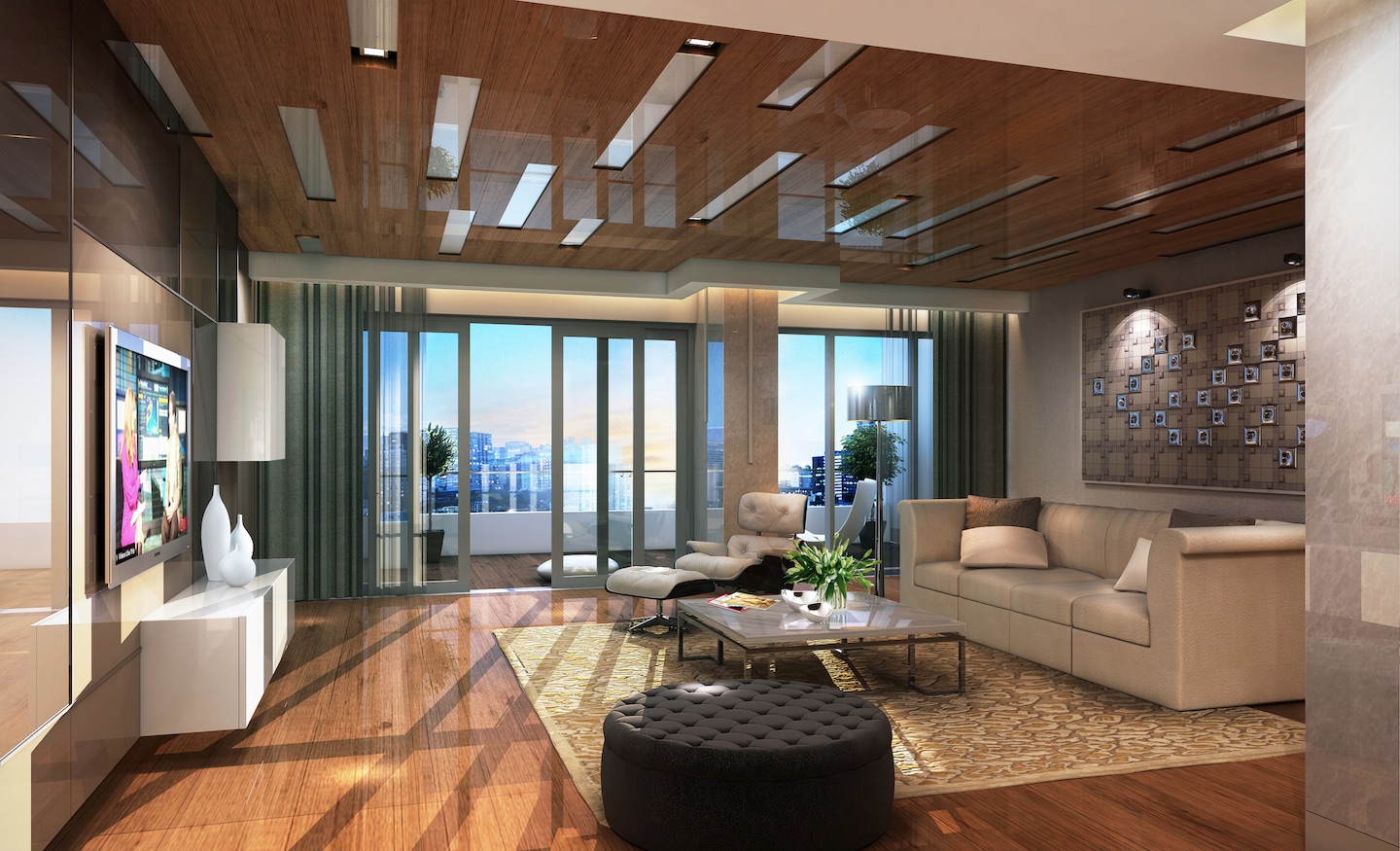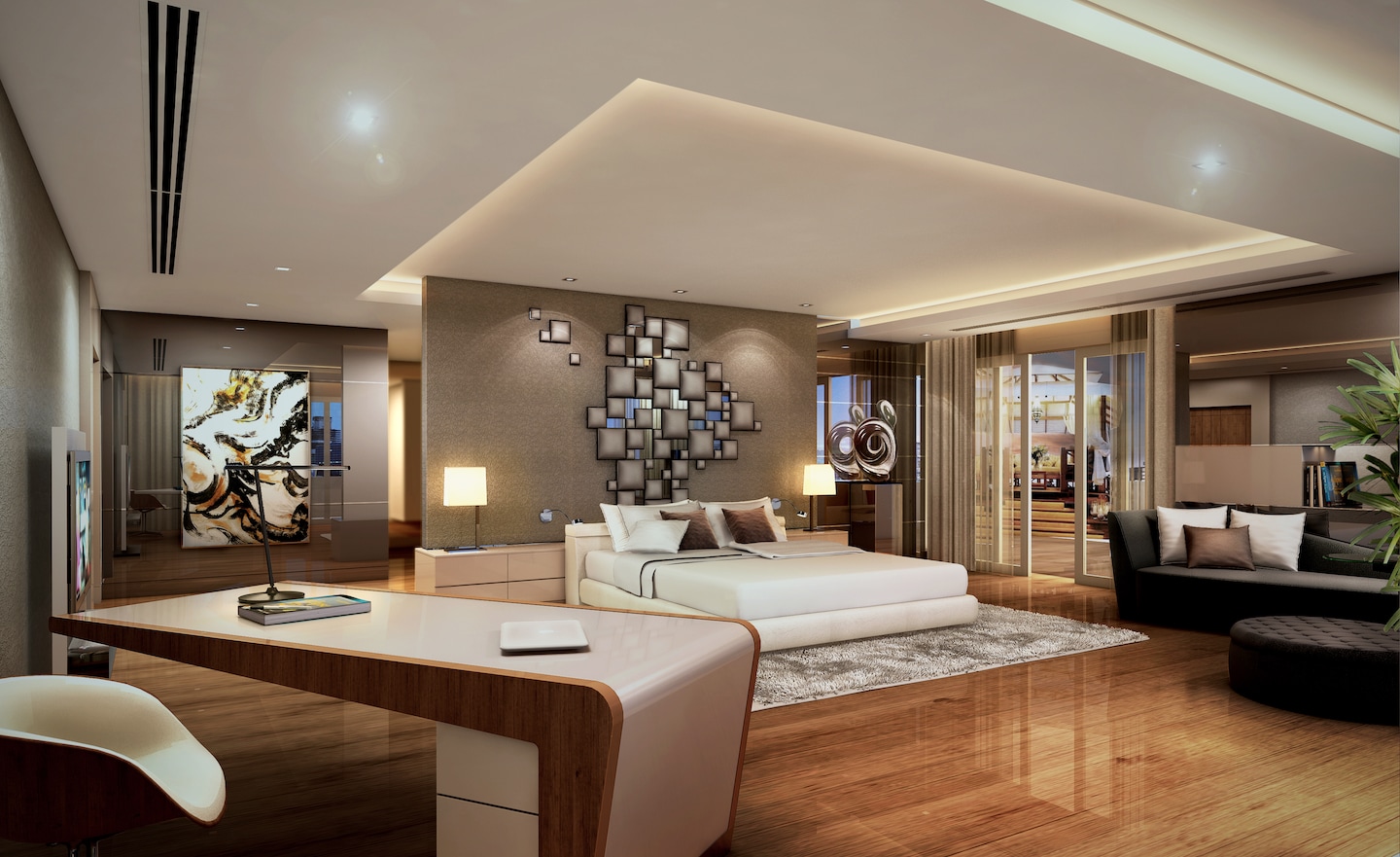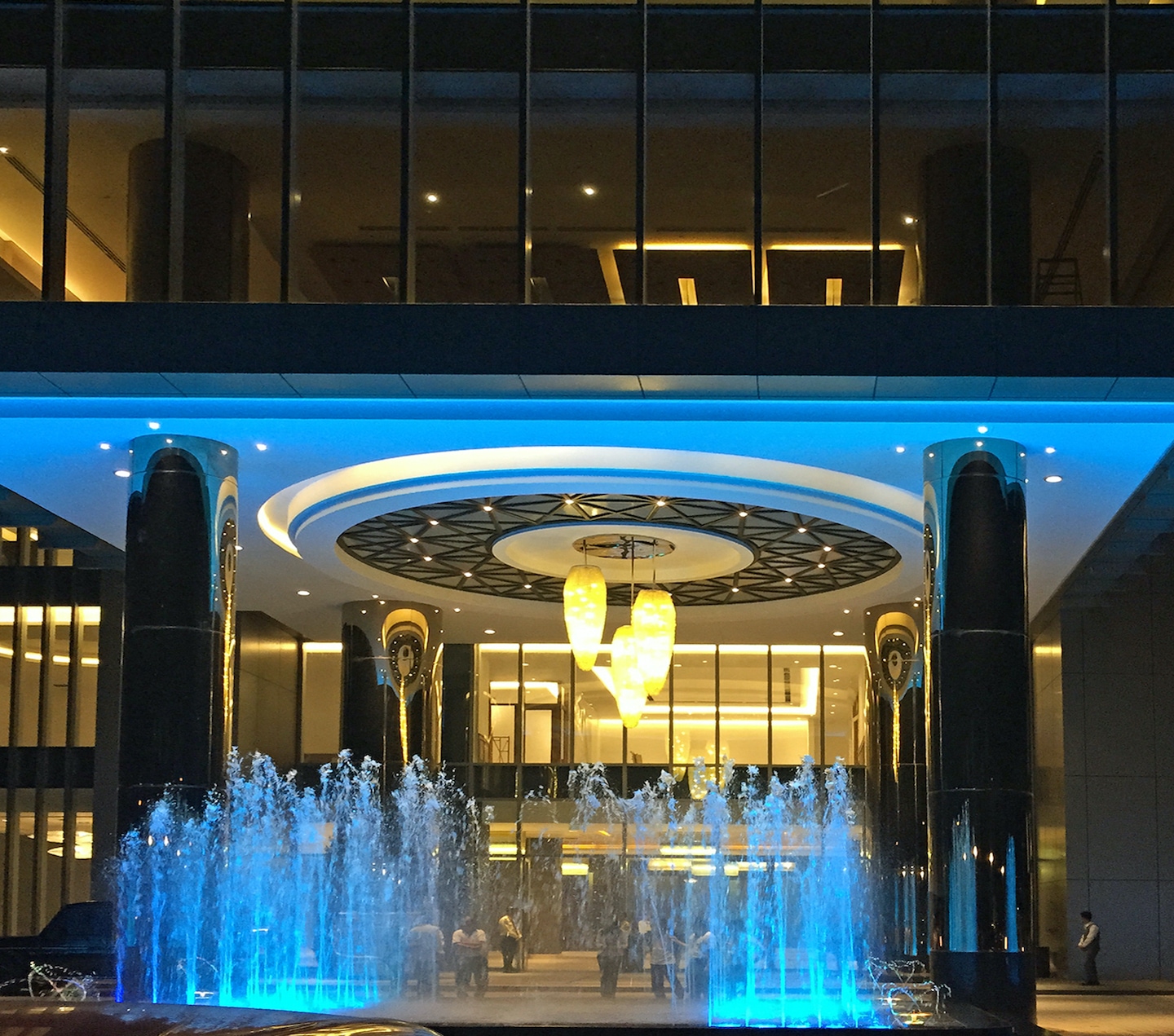 Photo credits to Novotel Yangon Max