On Reflection
Penthouses thrive on bringing the outdoors in. Because they are located on roofs, they came to have large open spaces around to embrace stunning views of the city's skylines.
This penthouse's interior presents an exciting interplay of luxurious materials and simple forms that blends function and aesthetics with ease.
Dominating the open-plan space is a reflective ceiling that marks the living room spot. It falls on one side of the apartment, lining the corner like an illuminated source of light and its glow glints across the open-plan floor.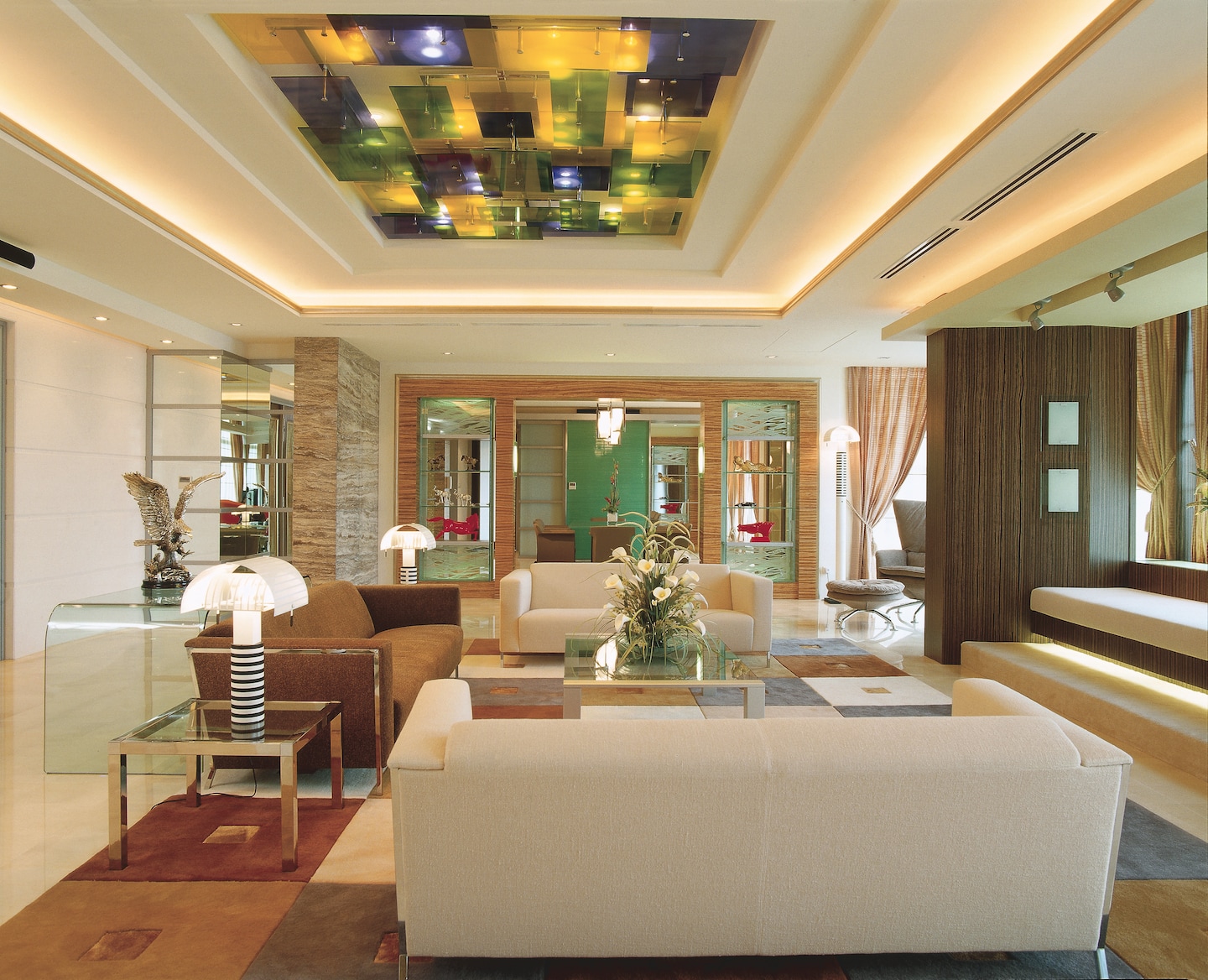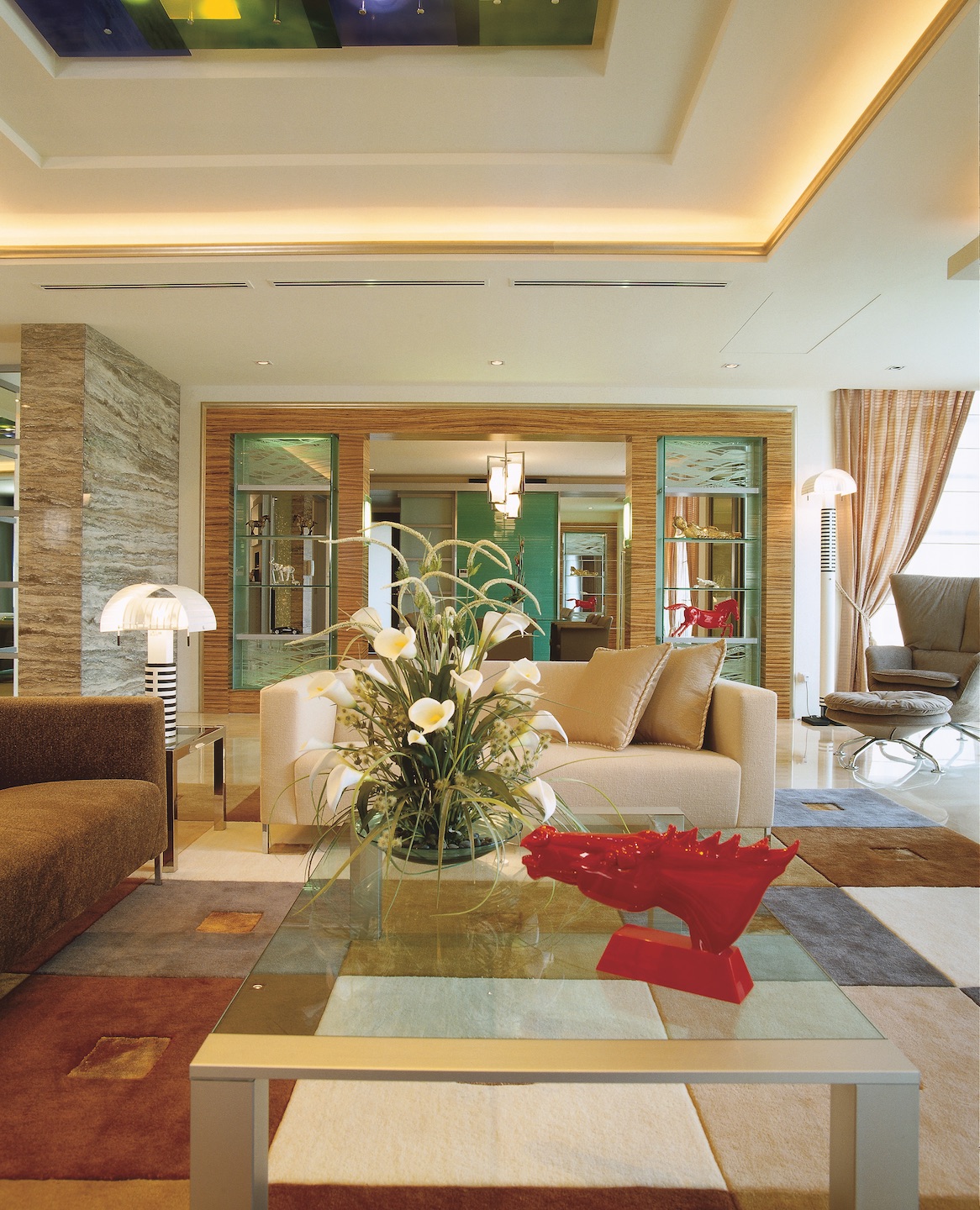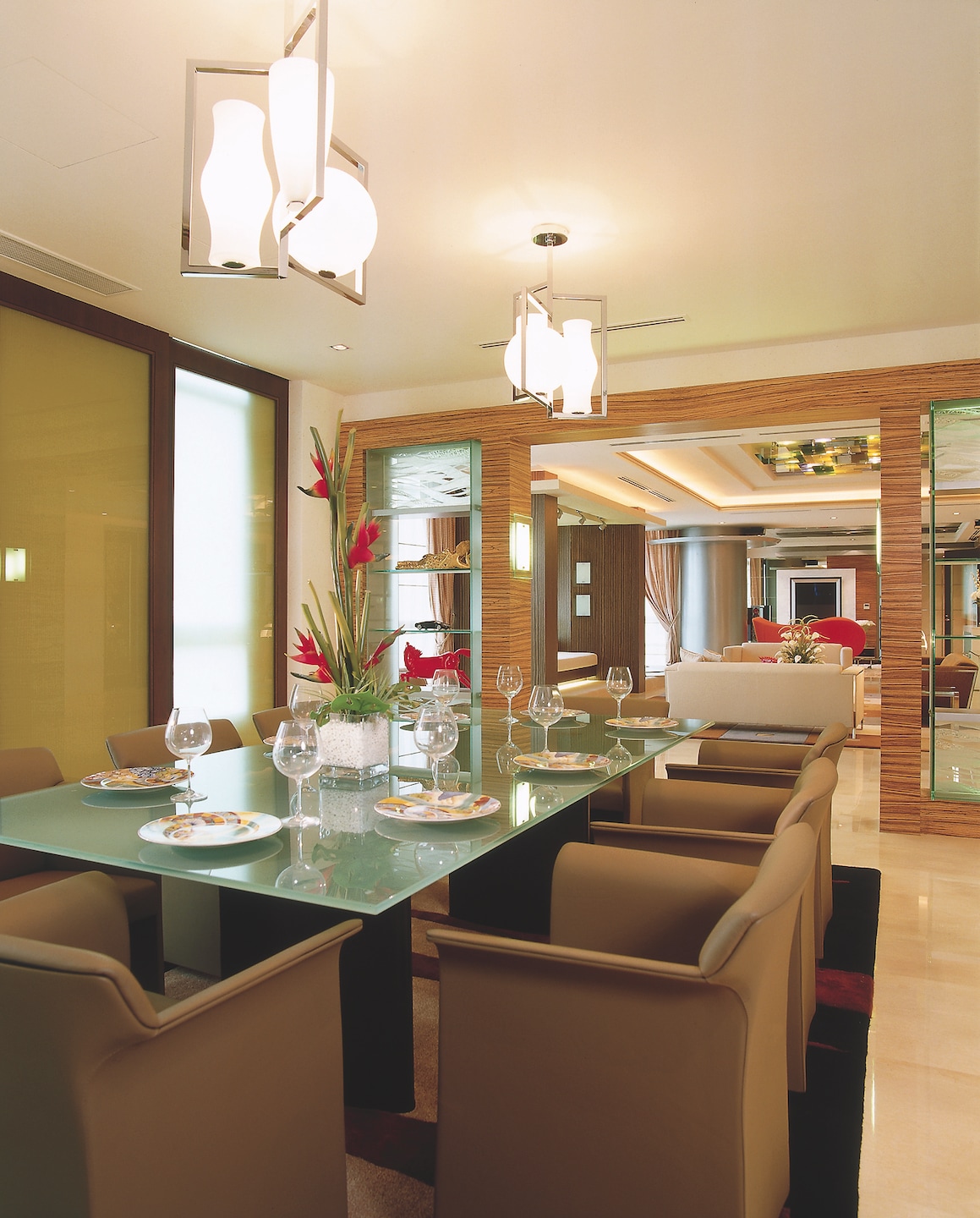 Spaces for lounging, dining and cooking are interspersed and identified with entry ways. These partial walls are clad with a mix of marble, and patterned glass as display cases. These custom built-ins act as both an architectural and decorative feature. An occasional timber-clad feature wall marks a bay-window seating, as additional spots for relaxation and to maximize on the views outside.
The penthouse runs on a neutral palette to establish a laidback contemporary aesthetic that is both enduring for its occupants to showcase their personal collection of art.
An abundance of glass both patterned and plain throughout the apartment for top form and functions form an elegant and functional design narrative.