Glass House
The interior of this house, in all its transparent elegance, complements its architecture which is interesting when viewed from all angles.
Glass as a star material along with a tight curation of materials makes this build unique. Outside, cascading blocks of concrete and brick walls lend the building a sleek solidity.
Inside, the interest continues, with a core living space – kitchen, dining area and living room – acting as an open-plan hub around which family life circulates.
A stunning design highlight is a stairwell encased within framed glass walls that reaches out to a skylight opening and connects all levels in the house and the heart of this home.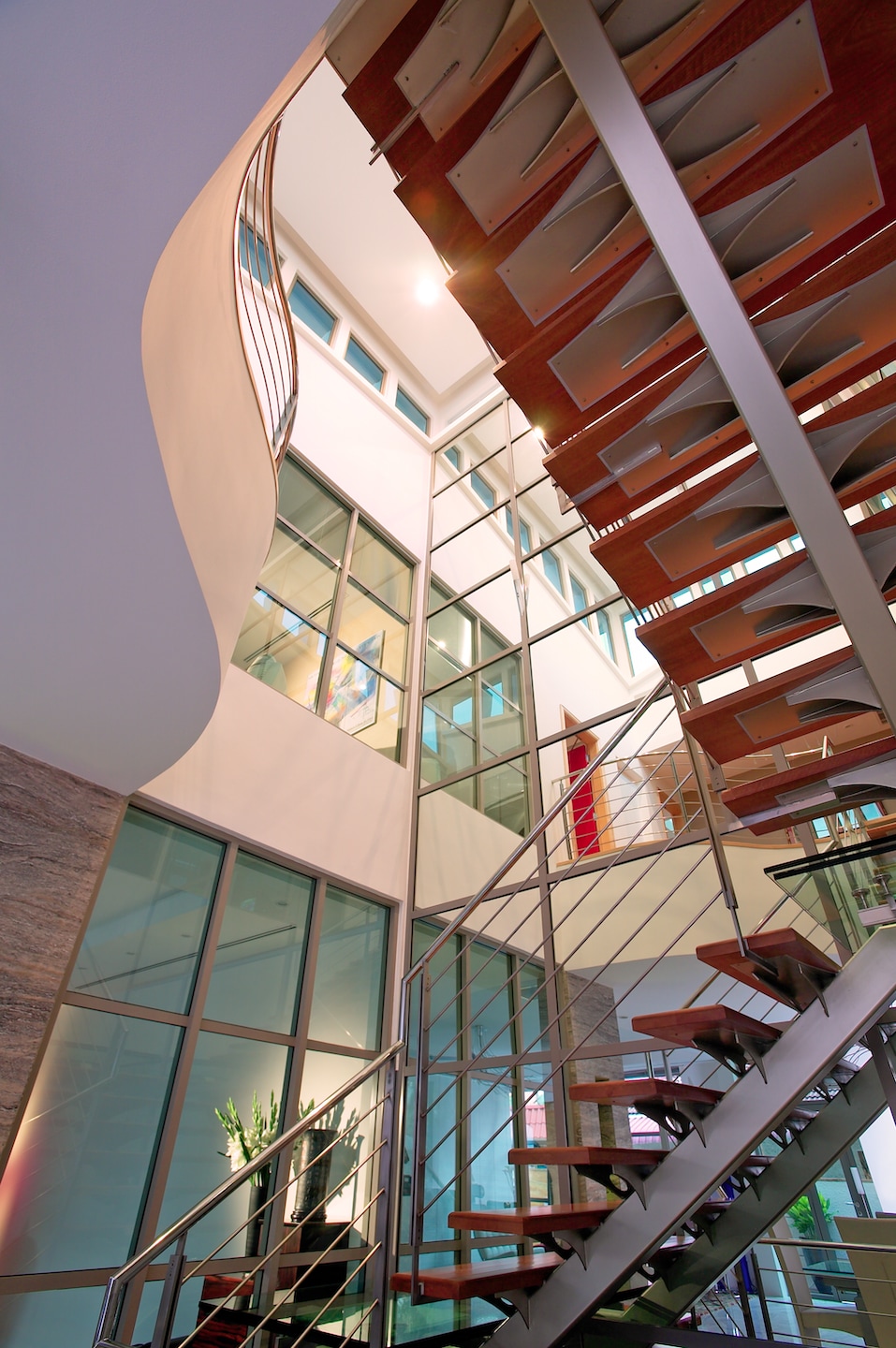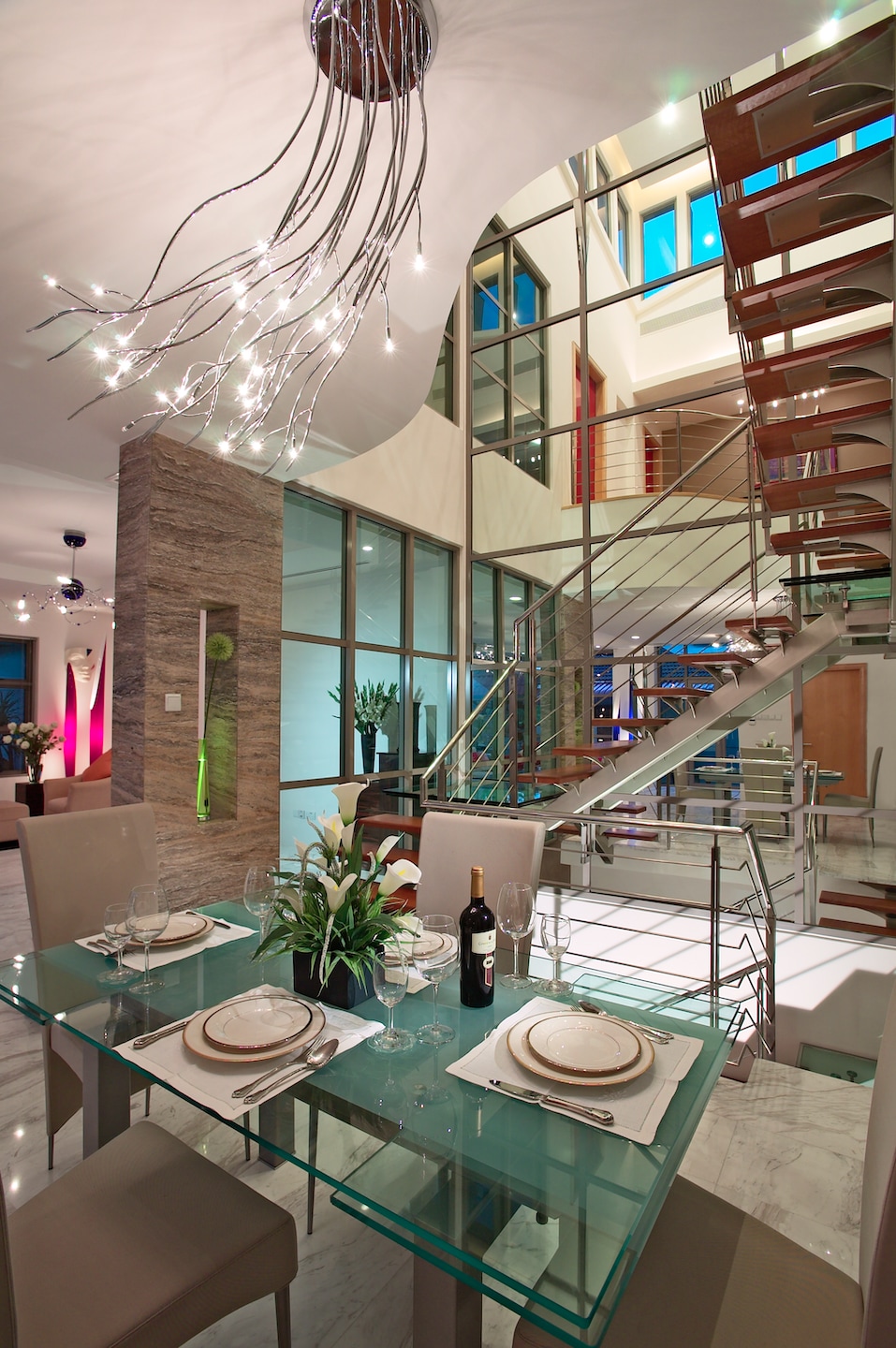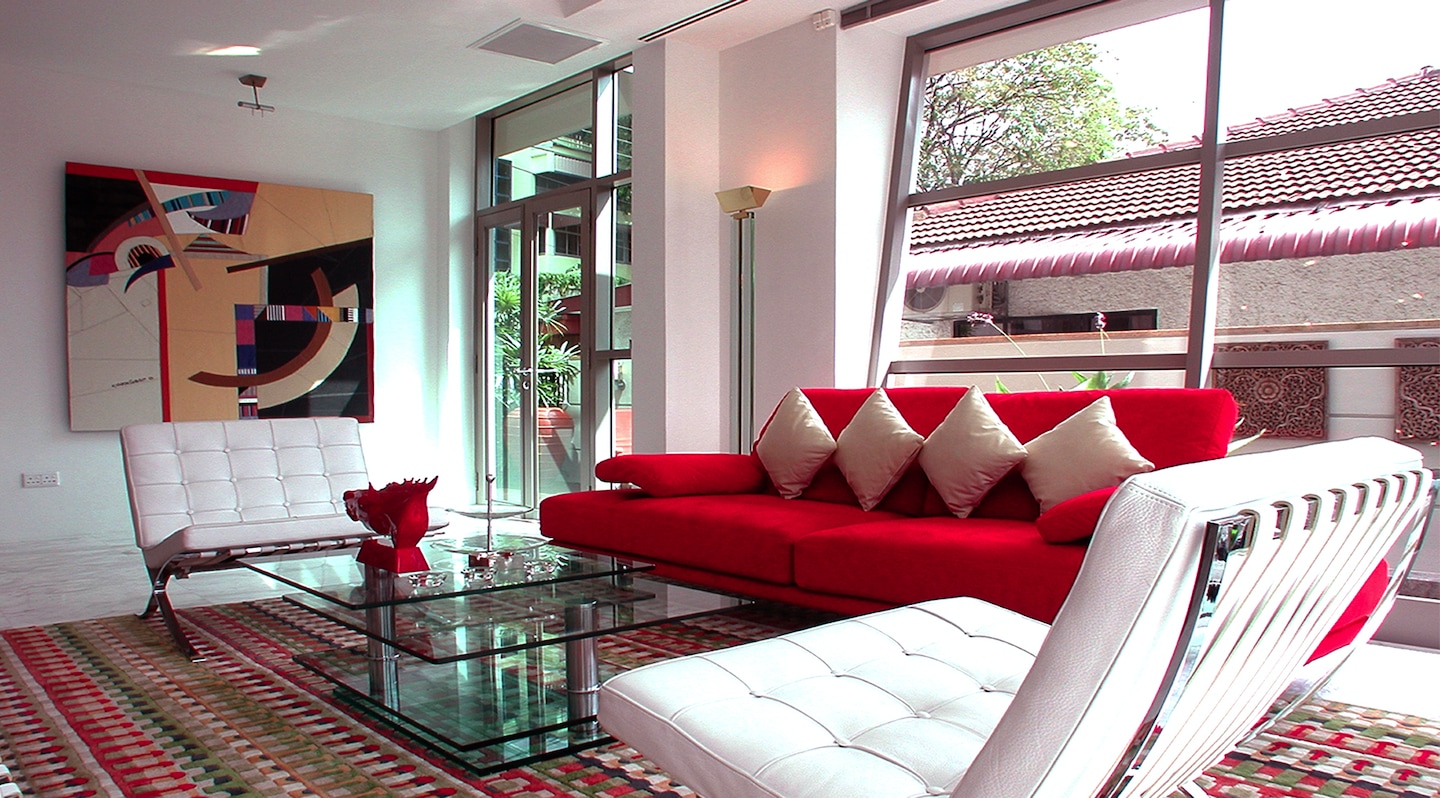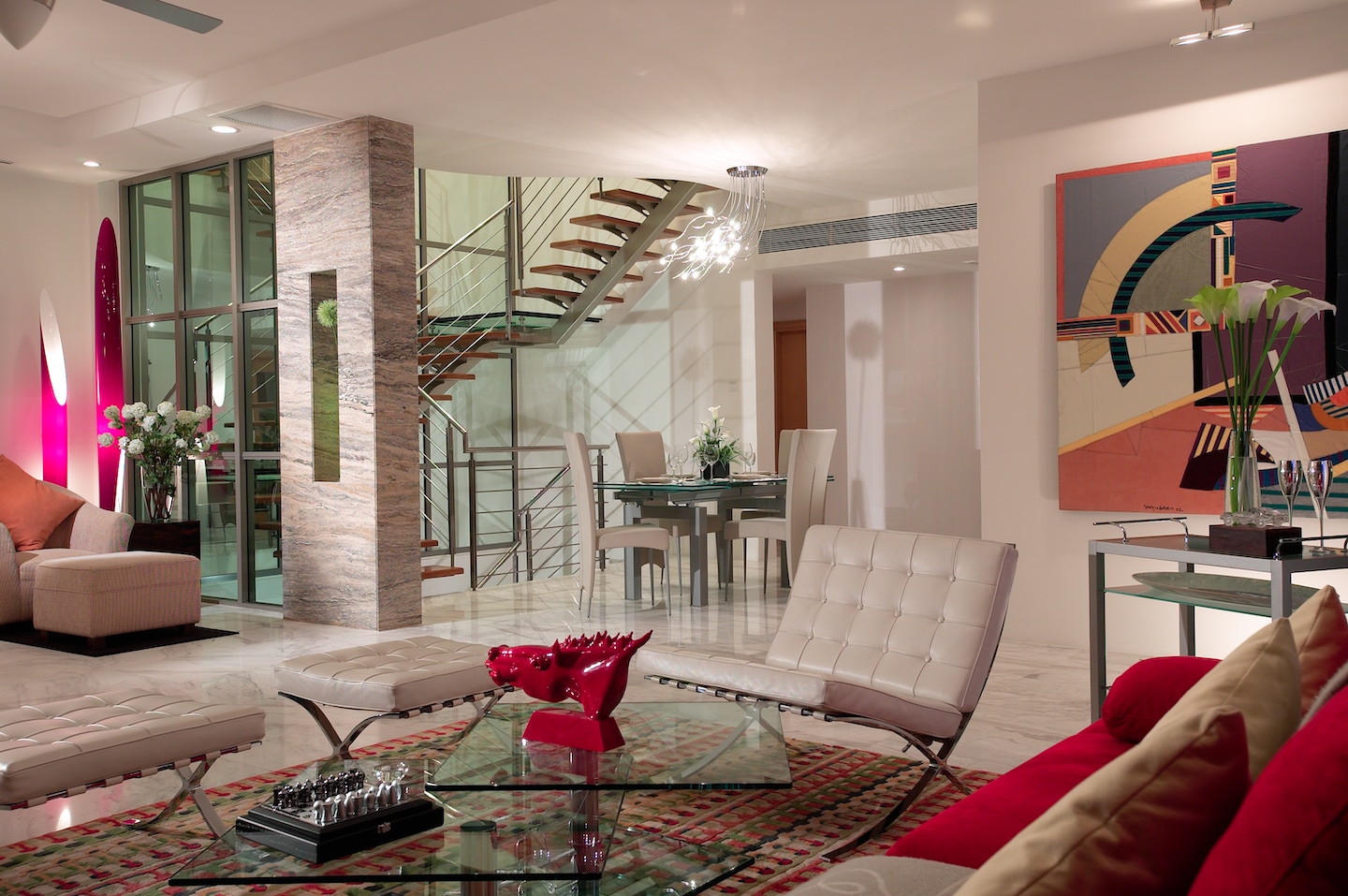 Another visual treat lies in a corner of the main floor overlooking a pond behind full height glazing as a means of connecting the outdoors inside. To accompany these custom-made designs, an edit of furniture, comprises mainly modernist pieces with clean lines and sleek leather textures.
Occasional furniture pieces such as a red sofa or a painting are the only sources of vibrant colours in the house. Instead, the tonal hues of concrete, steel and timber were chosen as the main palette to ensure they would not compete with the views from the inside.