Silver Lining
Hidden among the trees is an architectural gem of a house that seems completely in tune with its verdant surroundings.
As you approach the property it gives away a little of the magic that lies within. Blocks and glazing combine to create its façade, but step inside and the experience is of tranquility where you immerse yourself among the landscape to slow down and seek relaxation.
The architectural marvel arises out of balancing built and natural environment harmoniously. Using glass as part of the façade design is a brilliant optical illusion that expands your living space from the inside. These Jumbo glass walls encourage a slight voyeur instinct from passerby who is curious enough to peek into a beautiful house, remarkably filled with a rich materiality of furniture and furnishings.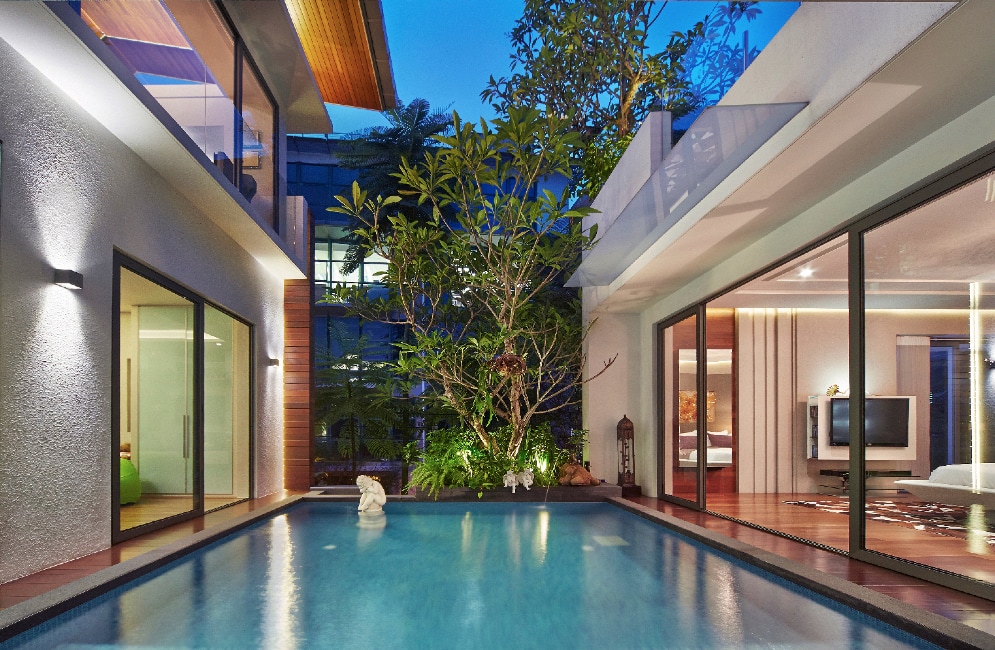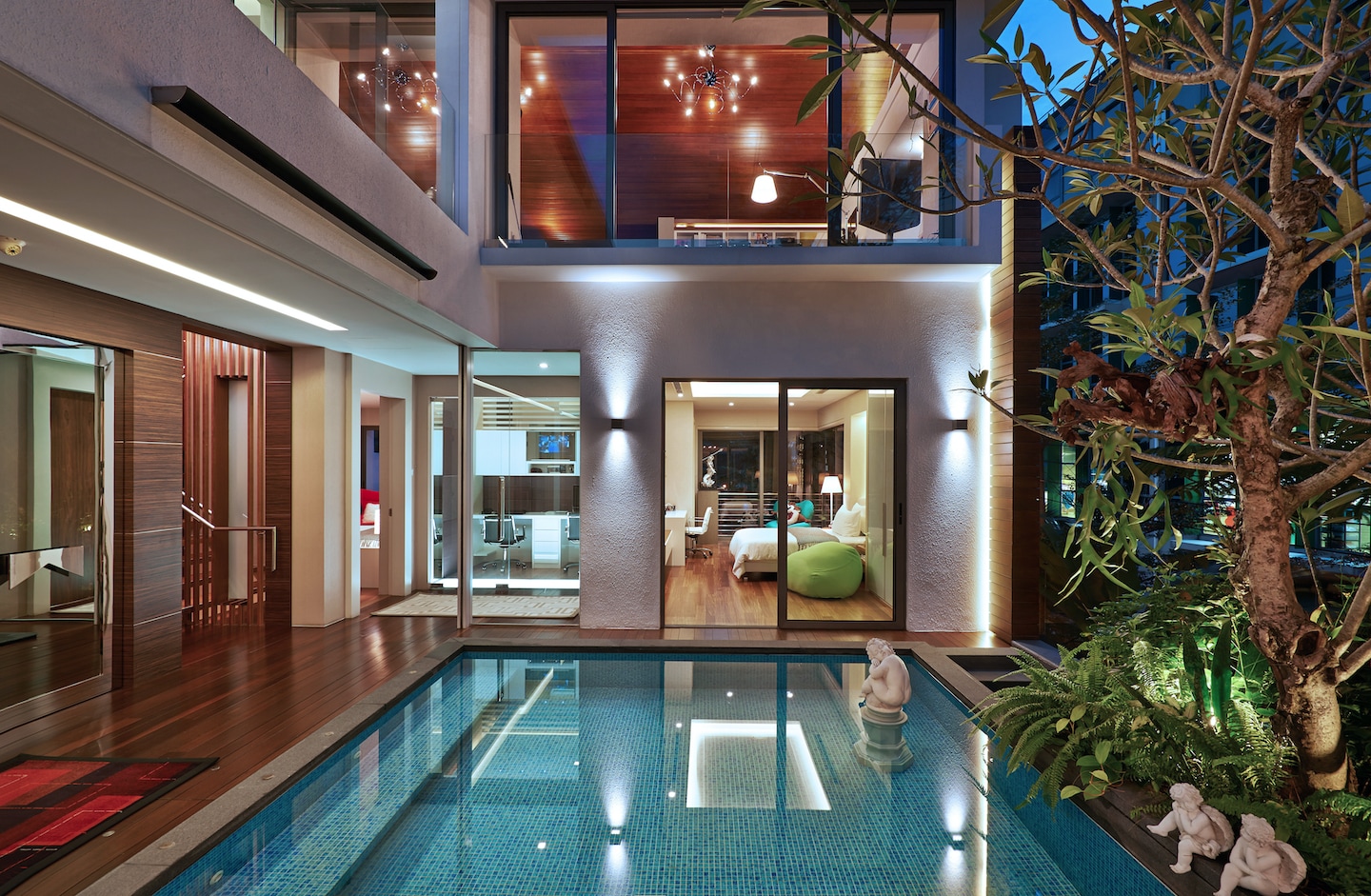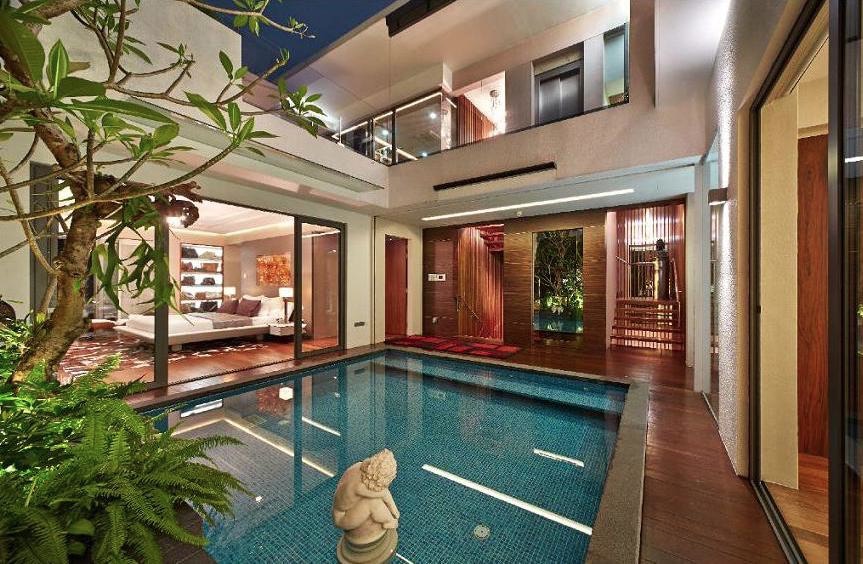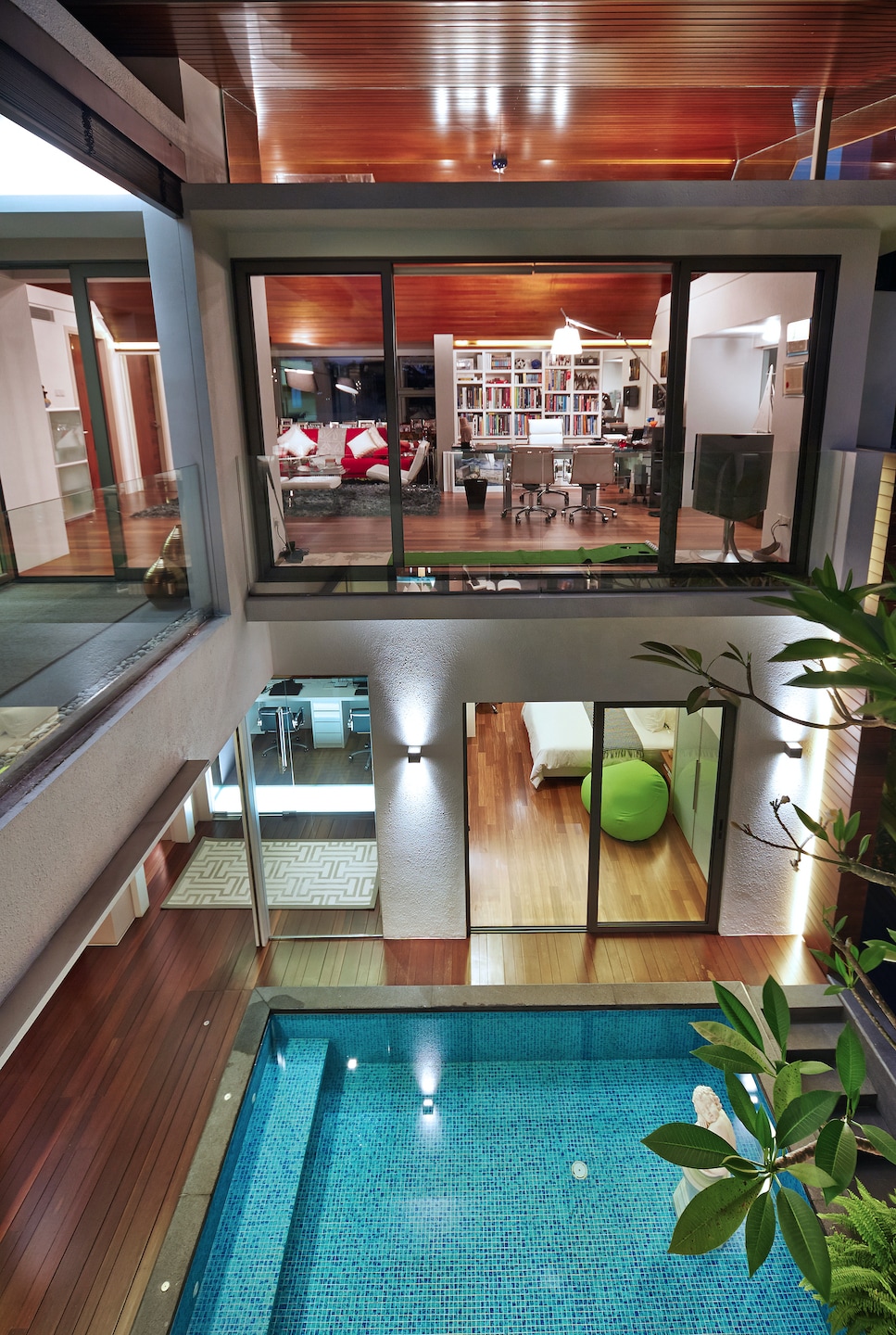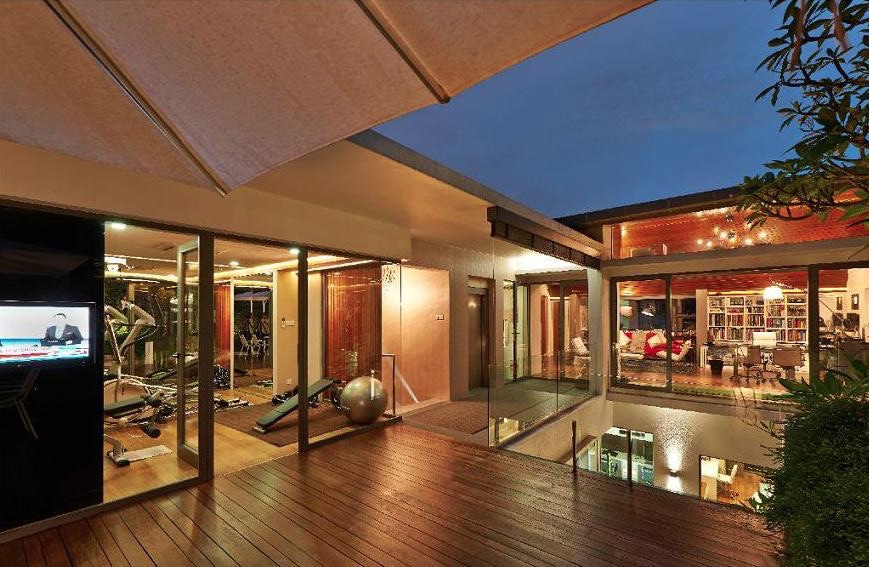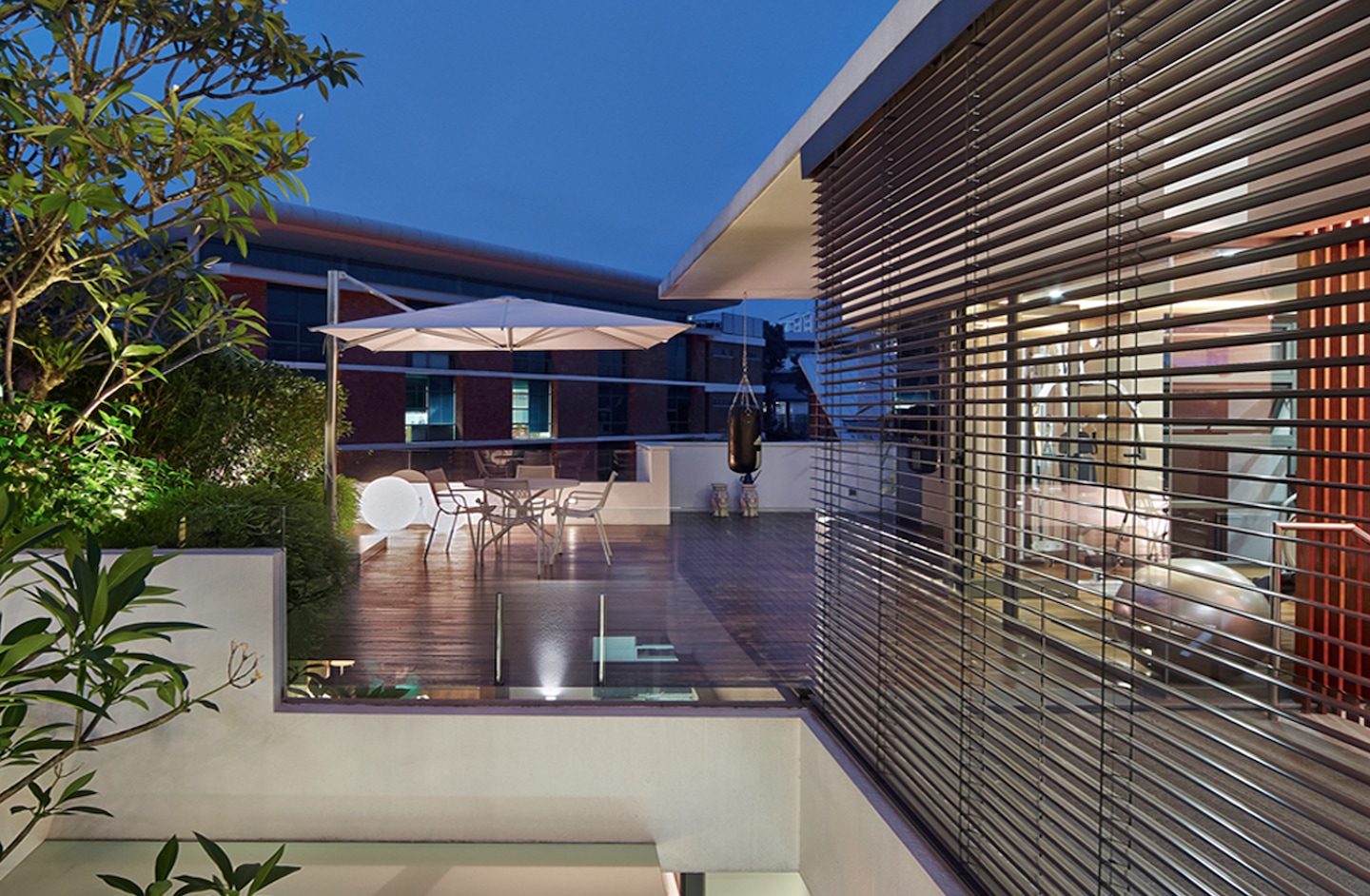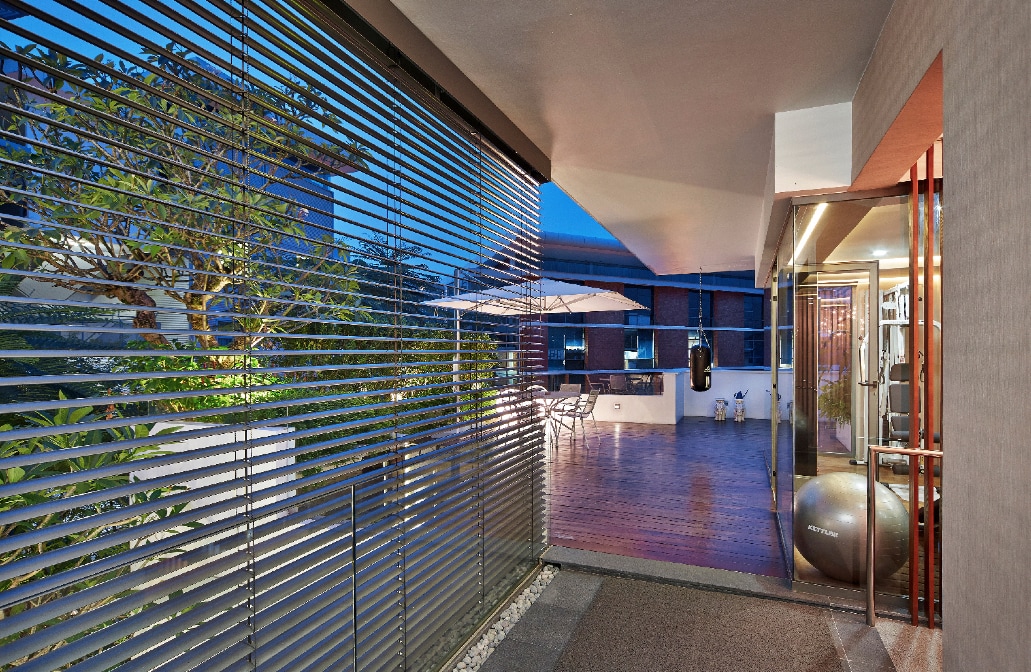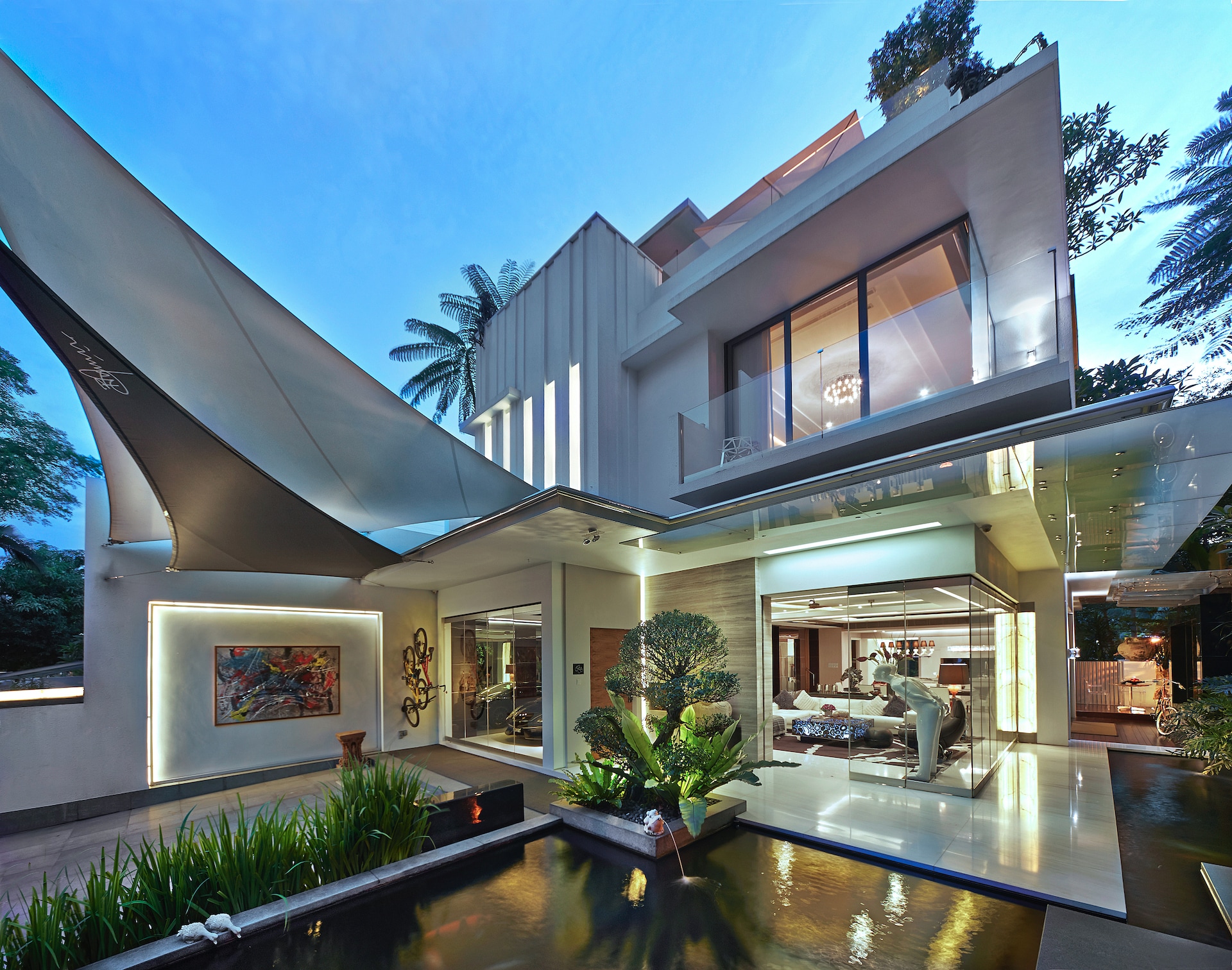 Synergy of Styles
Here, there's that same atmosphere of instant calm. With entire rooms and corridors wrapped in floor-to-ceiling glazing, this home takes inside and outside living to glorious extremes.
As you enter, you are greeted by an inner courtyard, leading to the private spaces in the house, the other to the expansive living area and kitchen. Whichever way you choose to turn, the connection to nature is constant. The rooftop casts a hilltop view and an open space with access to a home gymnasium and lounging spaces for quiet reading while the basement is outfitted for a game of billiard or watching movies.
The interiors are breathtakingly stunning! Soaked in the ambience of the cleverly designed rooms, you can feel the energy of colours and myriad of ideas permeating your senses. You have it all. The accent furniture, Asian rooted accessories and sculptural art are infused into the interior art of patterns, textures and hues, breathing character to the house.
The purposefully contemporary interior takes its cues from the outside, too. Both warm and minimal, even the glass walls, reflect the greenery by dappled sunlight filtering through the leaves on the trees.