Living In A Box
Instead of an idealized idea of the absence of things, contemporary minimalism in interior design today is about eradicating personality and imperfections in favour of what we chose to retain; quieting the room to enable the chosen pieces to speak clearly about what matters to us.
The "box inside the box" concept in this house at Dunbar Walk allows tailored spaces that balance individual privacy with collectivity. The design harnesses the benefits of natural, tactile materials to improve the well-being of its occupants. Simple and adaptable, volumes of full length glazing are thoughtfully arranged within the space as spatial tools to organise the residential functions—living, dining, kitchen and study, which take shape on their periphery.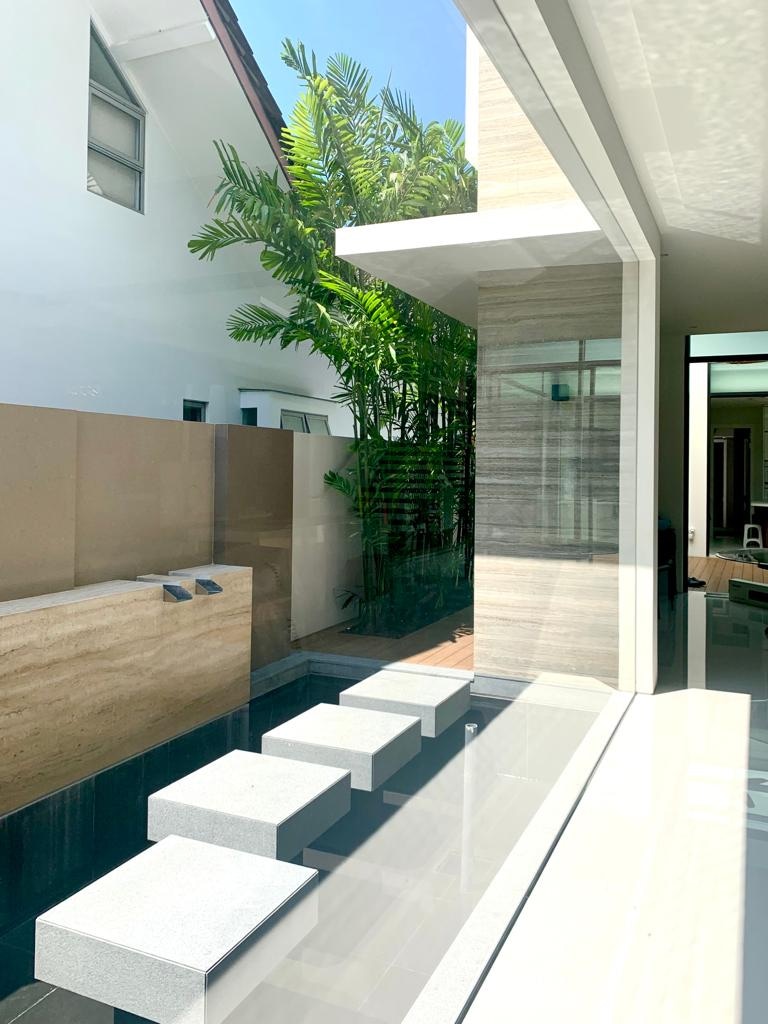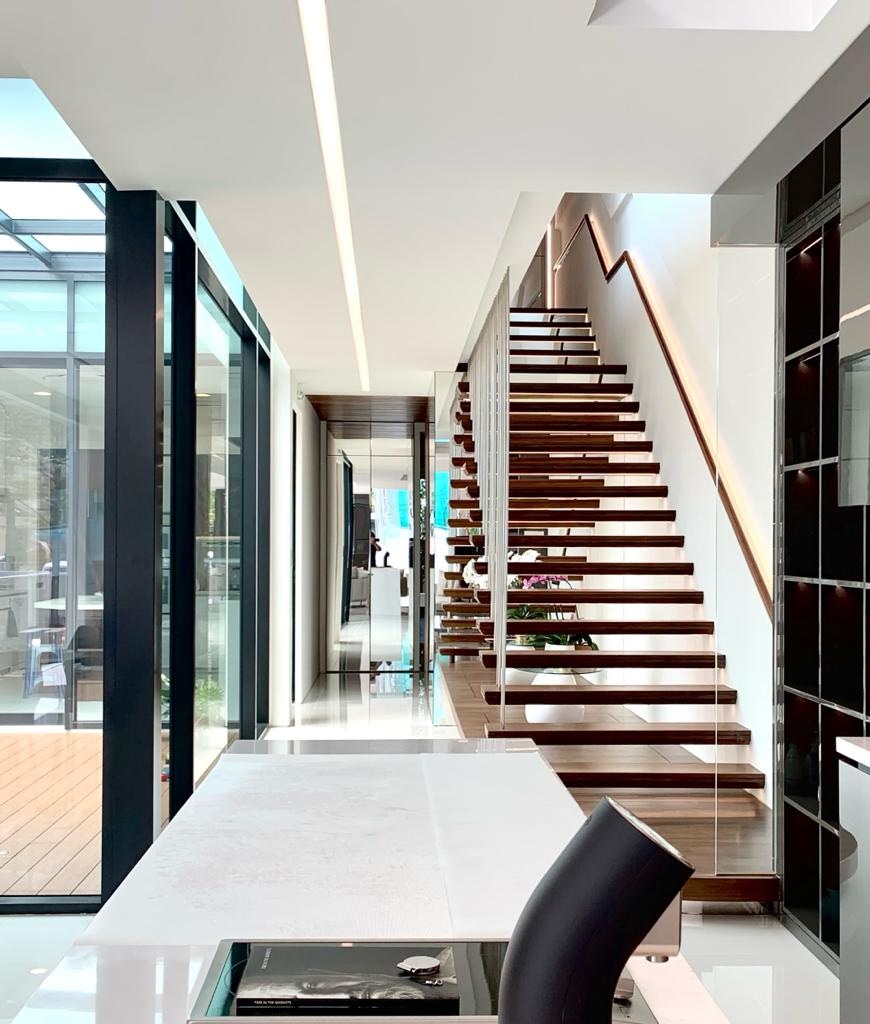 The house is thoughtfully punctuated with built-ins and furniture including a seamless bathroom vanity top, custom cabinetry in the kitchen and display showcases, to name a few. Inspired by the original bones of its architecture, a material palette that is elemental and tactile was introduced; steel structures echo the cool whites on walls, flooring while glass and mirrors emphasize the airiness of the space with a constant play of light and reflection. The stairwell is lined with steel rods instead as its skeletal form allows light through thus opening up more visual space inside.
The ample addition of greenery outside adds a surprising and soothing natural dimension to the house's context.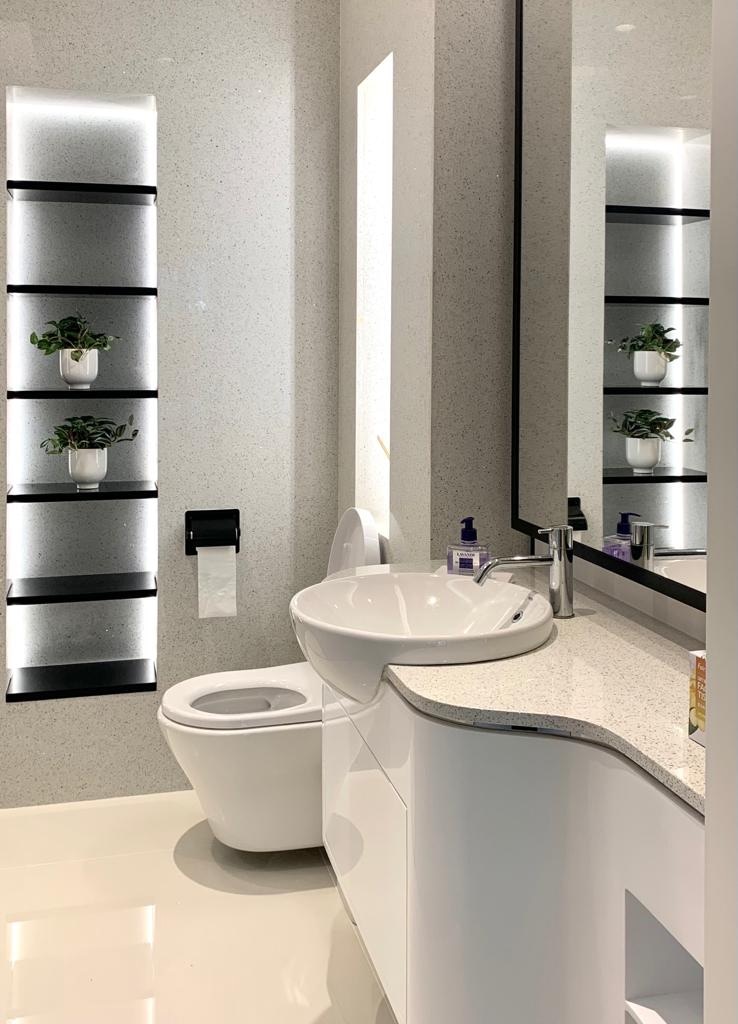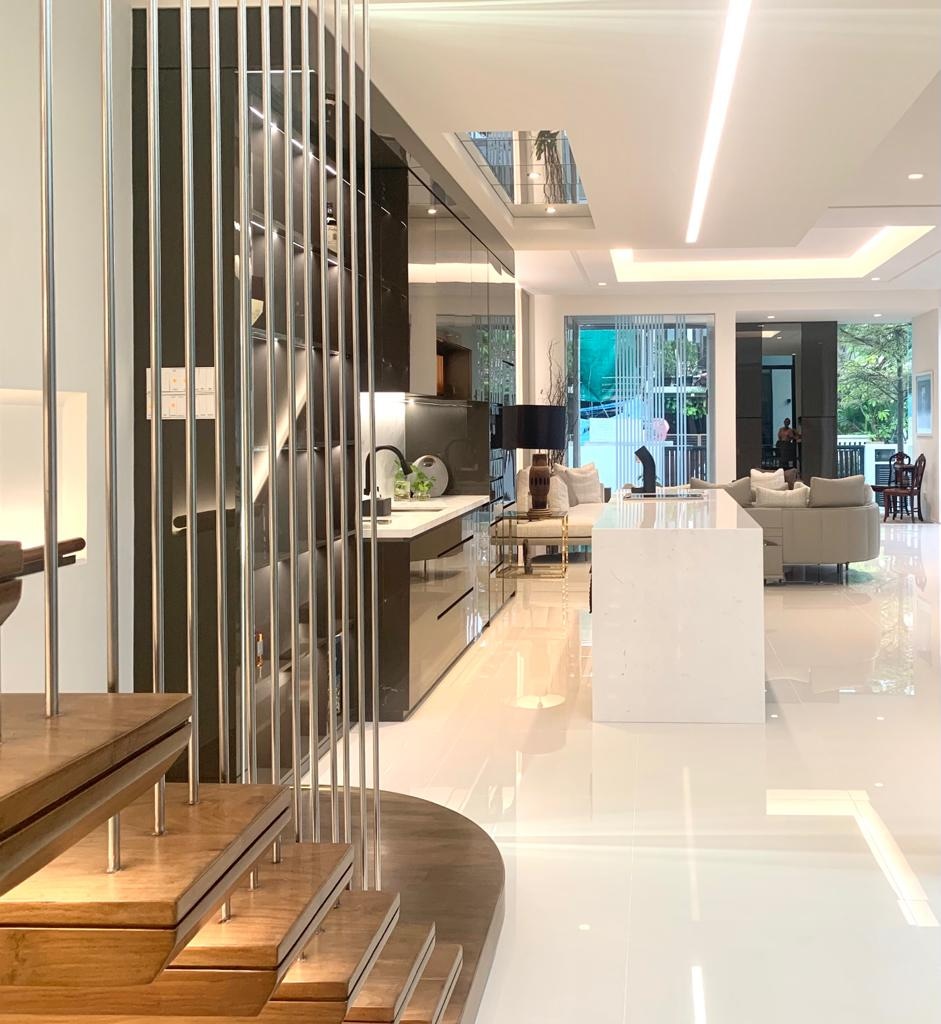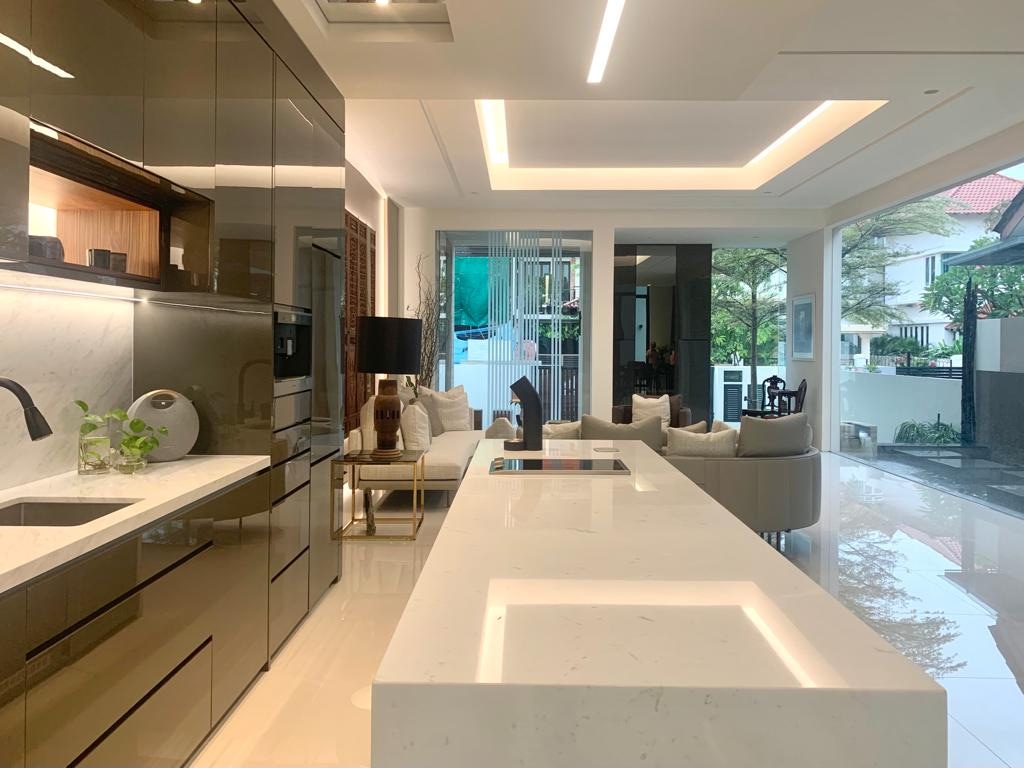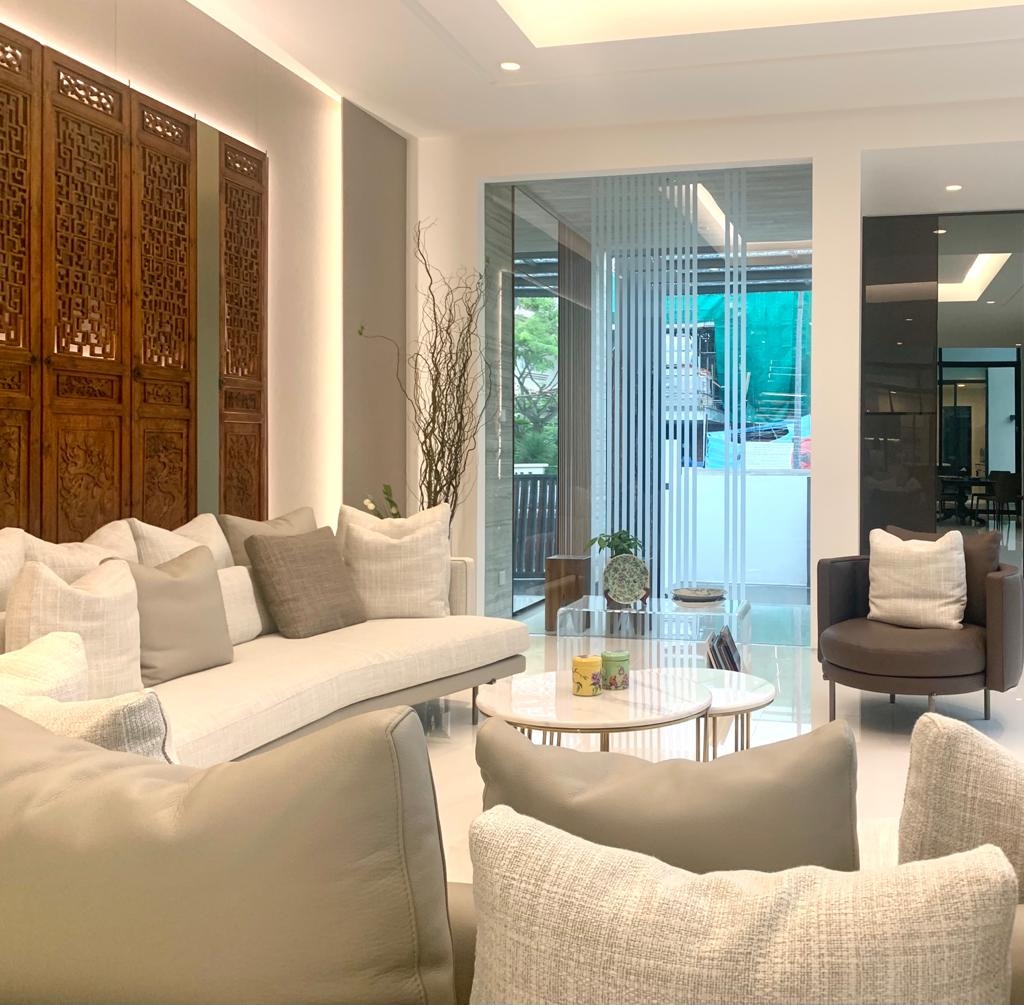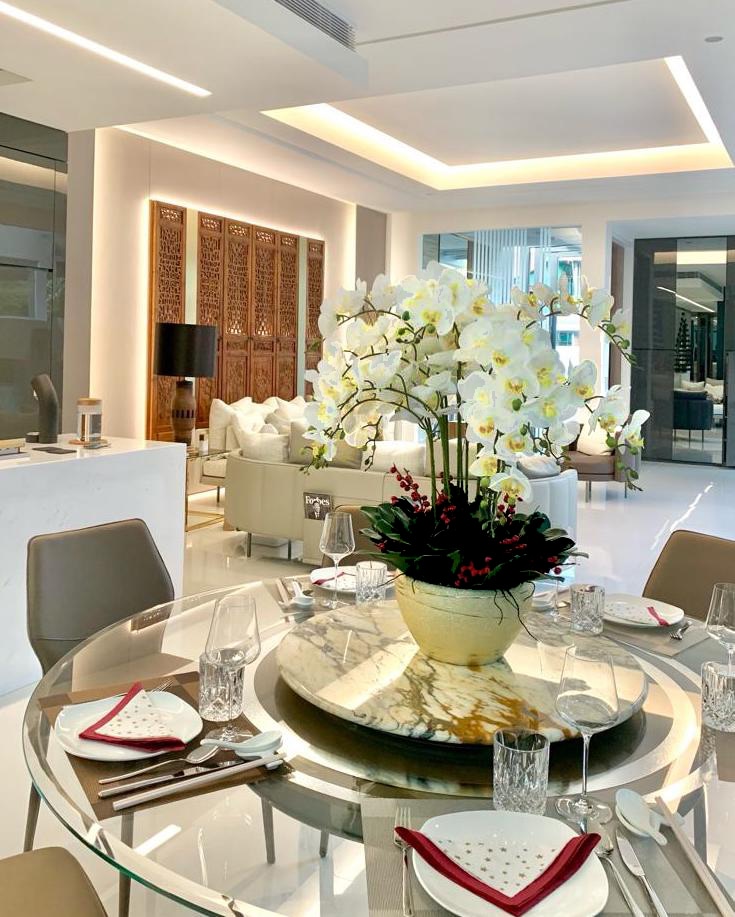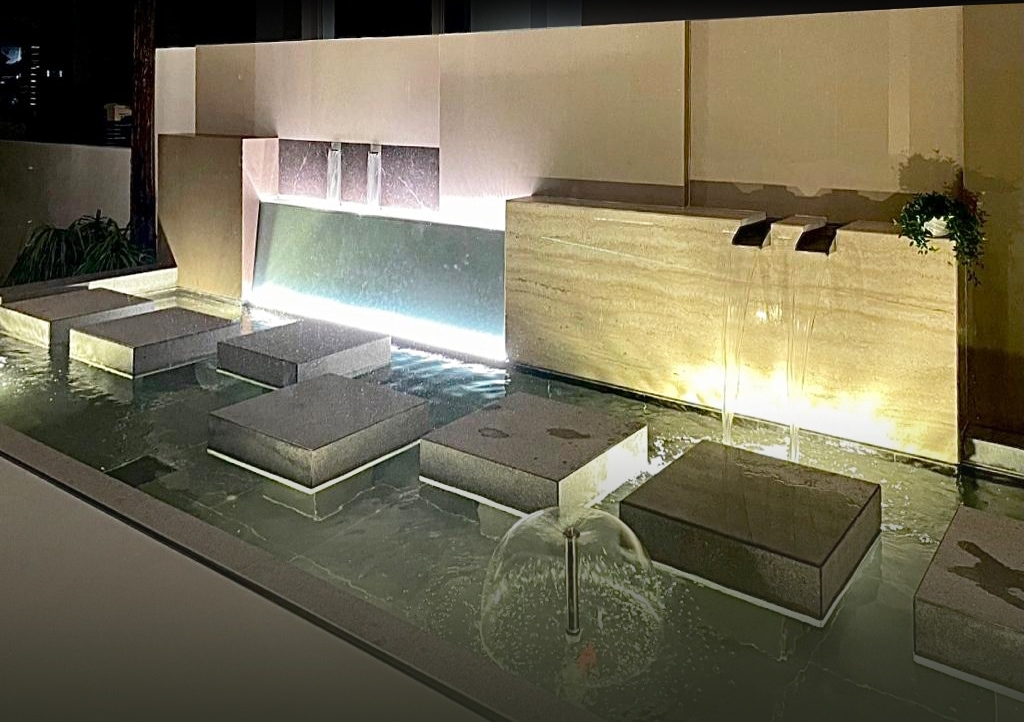 Harmonious Connection to the Rhythm of Nature
Architecture • Residential Interior • Landscape  |  Singapore