Embracing Nature
With a beautiful garden terrace, this home celebrates outdoor living and embraces nature's beauty and strengths. This spectacular modern villa in Yangon is conceptually curated to capture the materiality of wood and stone into thoughtful forms, thereby transforming this home with an unexpected air of elegance and quiet glamour.
Walls speak volumes in the living and private spaces and are laced with a variety of stone textures. Marble is especially celebrated as key furniture and stunning walls in a mix of shades, veins and paired with warm woods in corrugated details for visual depth.
In the central living space, where full-height glazing pour light in from the pretty garden, the protagonists are the walls. Aside from being stylishly sustainable, the sumptuous mix of textures and neutral hues brings a spirit of old-world glamor to the home.
Touches of gold punctuate in the living spaces as highlights on a wall display fixture. In between, the juxtaposition of glass and mirrors creates a visual medley that is both lively and soothingly harmonious.
Establishing a cohesive flow from room-to-room, and cleverly connecting the spaces through a narrative of organic textures, tones and comfort are the design hallmarks of this home.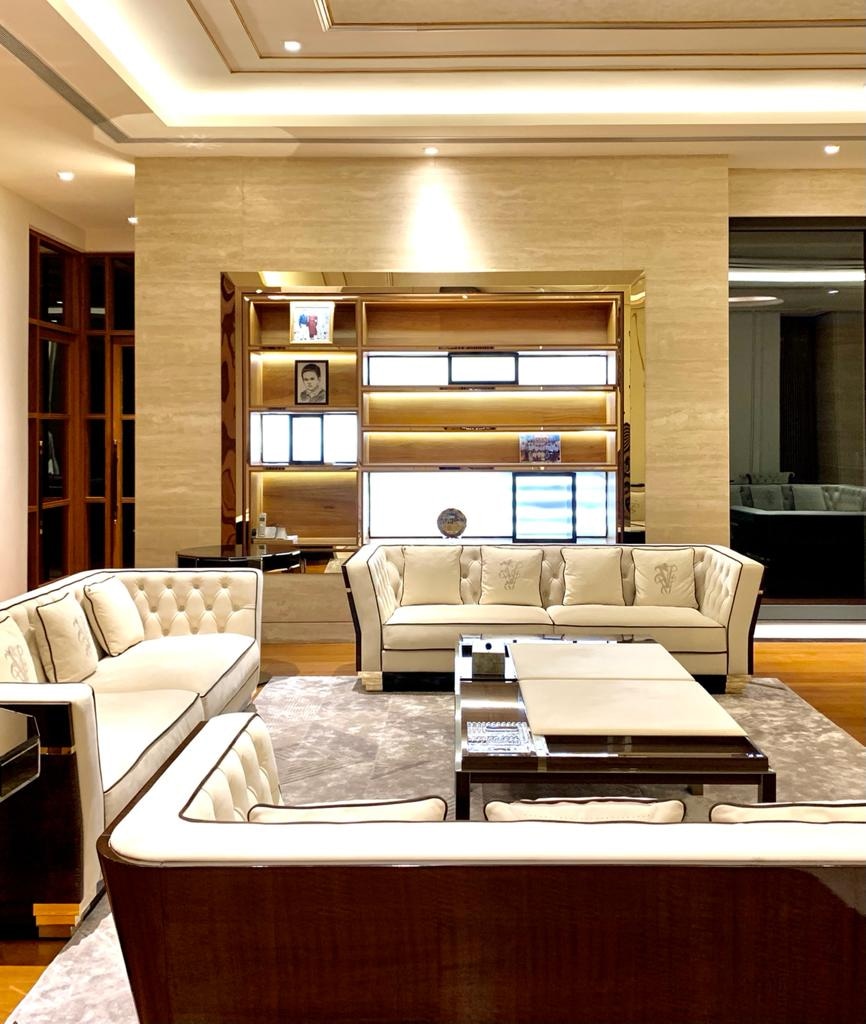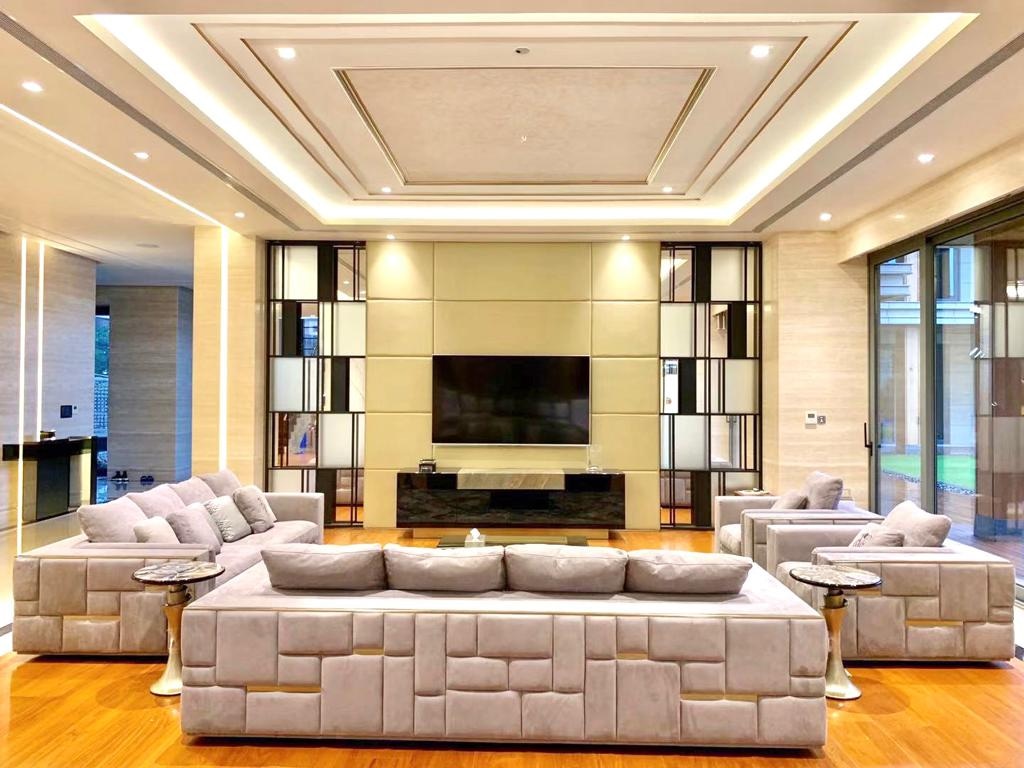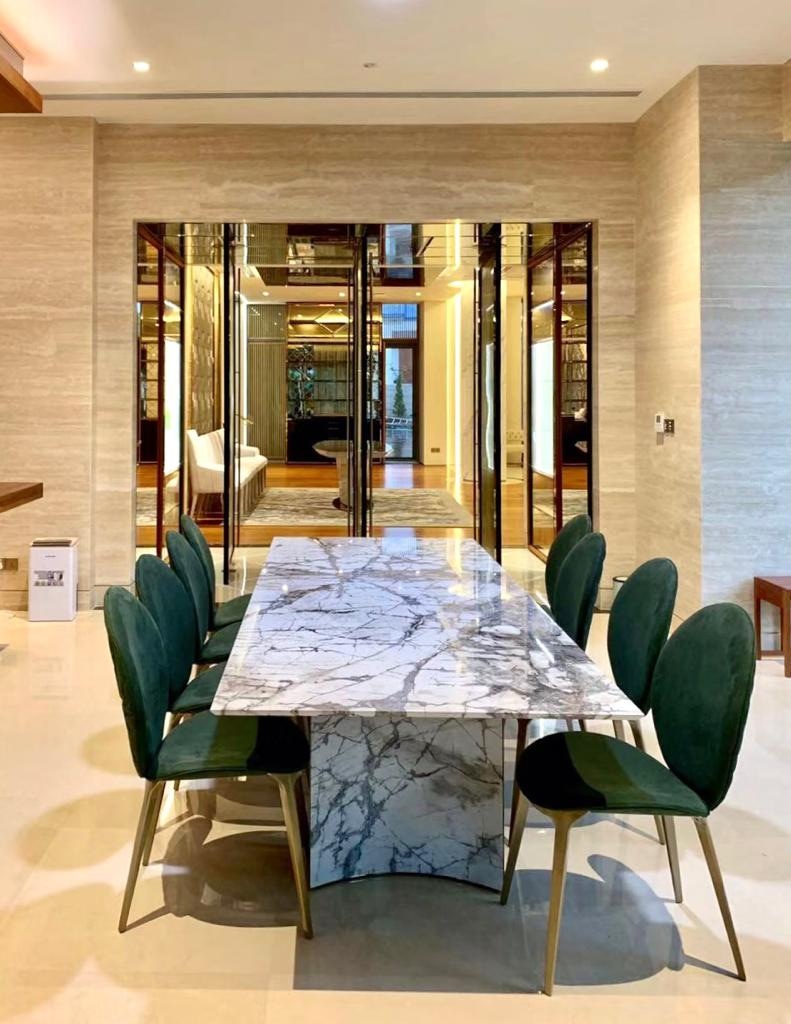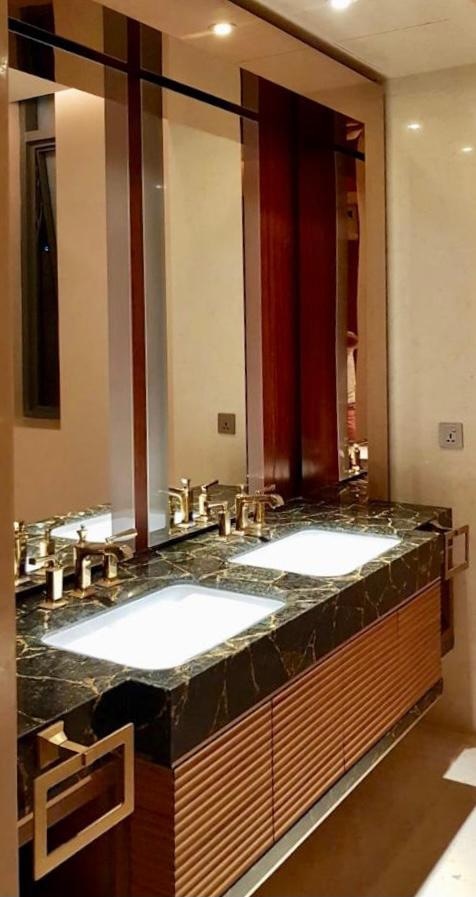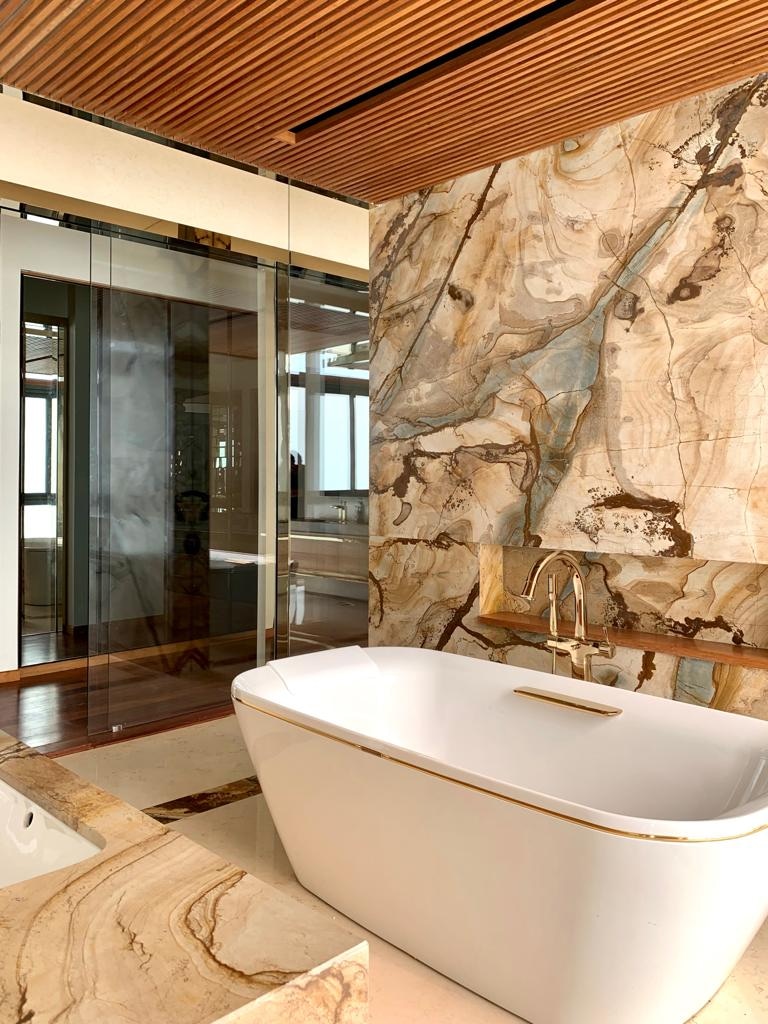 Nostalgia, Designed for Luxurious Living
Residential Interior  |  Yangon Myanmar