Well Sculpted
Bright and well-sculpted, this home tucked in a quiet area of Queen Astrid Park is a study of modernist utilitarian glamour. To understand its design sense, simply look into its multiple transparent walls from peek-a-boo features to full-height glazing. Inside, the layout is hyper-calibrated to the lifestyle of its occupants.
Flanking a corner of the house in between walls of glass, steel and wood which unfold to let in natural light, is a floating staircase with glass as balustrades. The striking ensemble marks a design highlight and marks the beginning of a stunning visual narrative.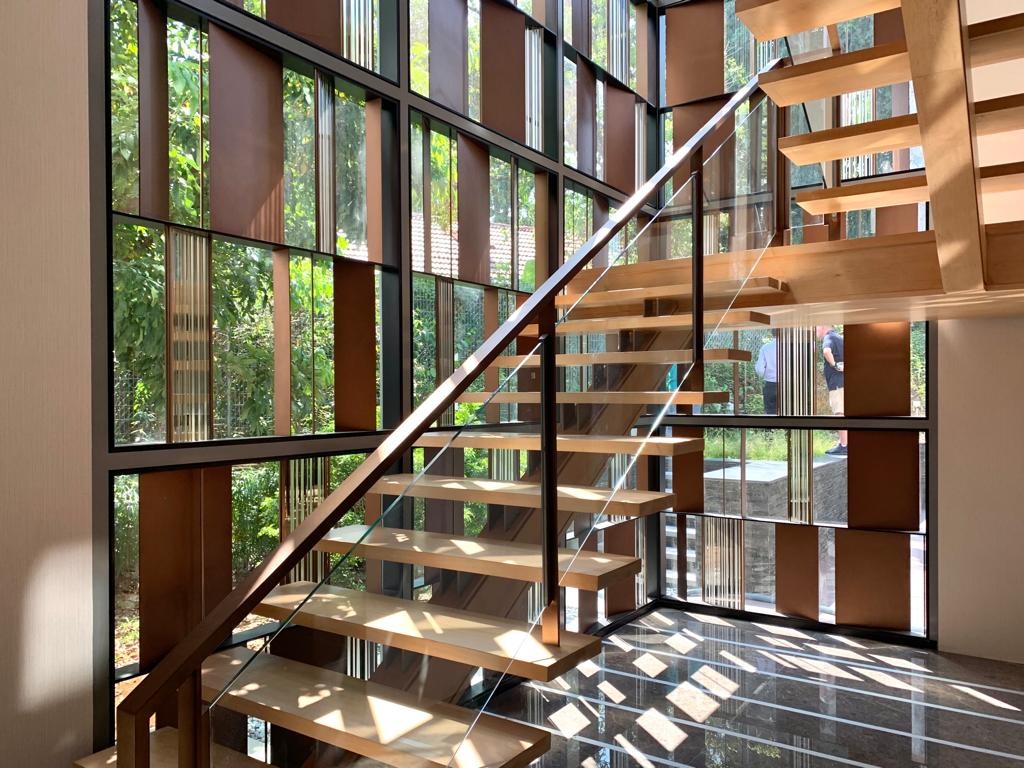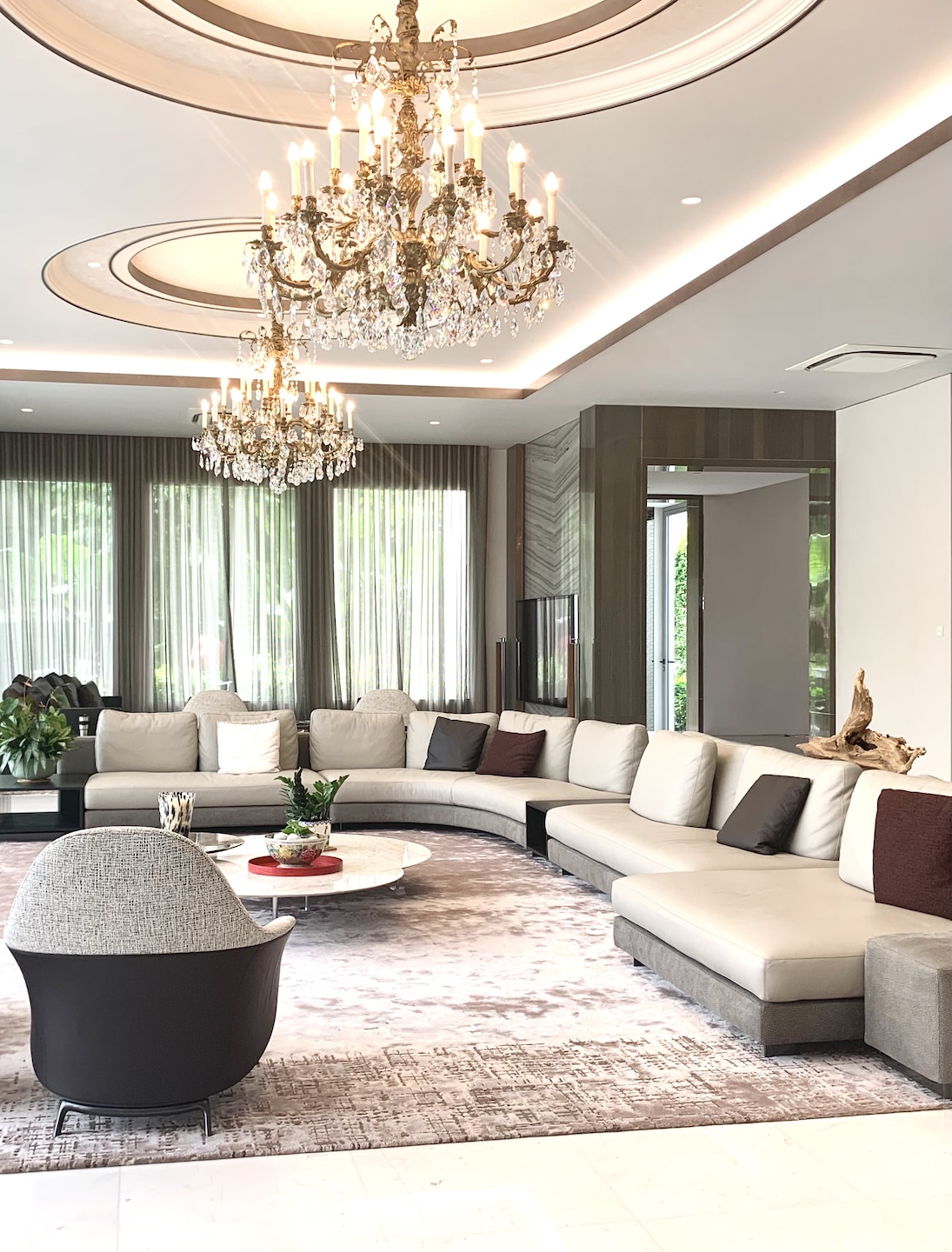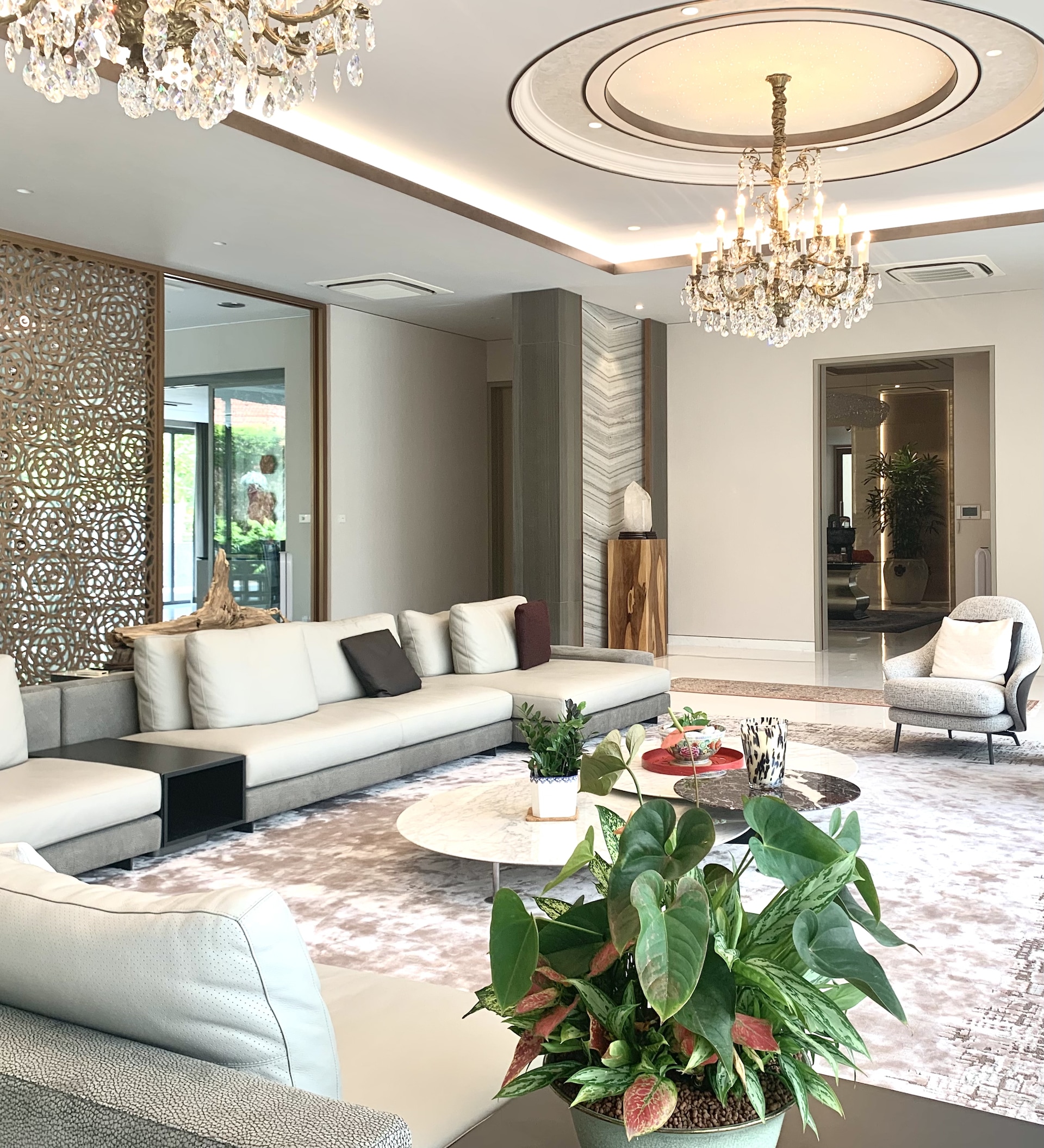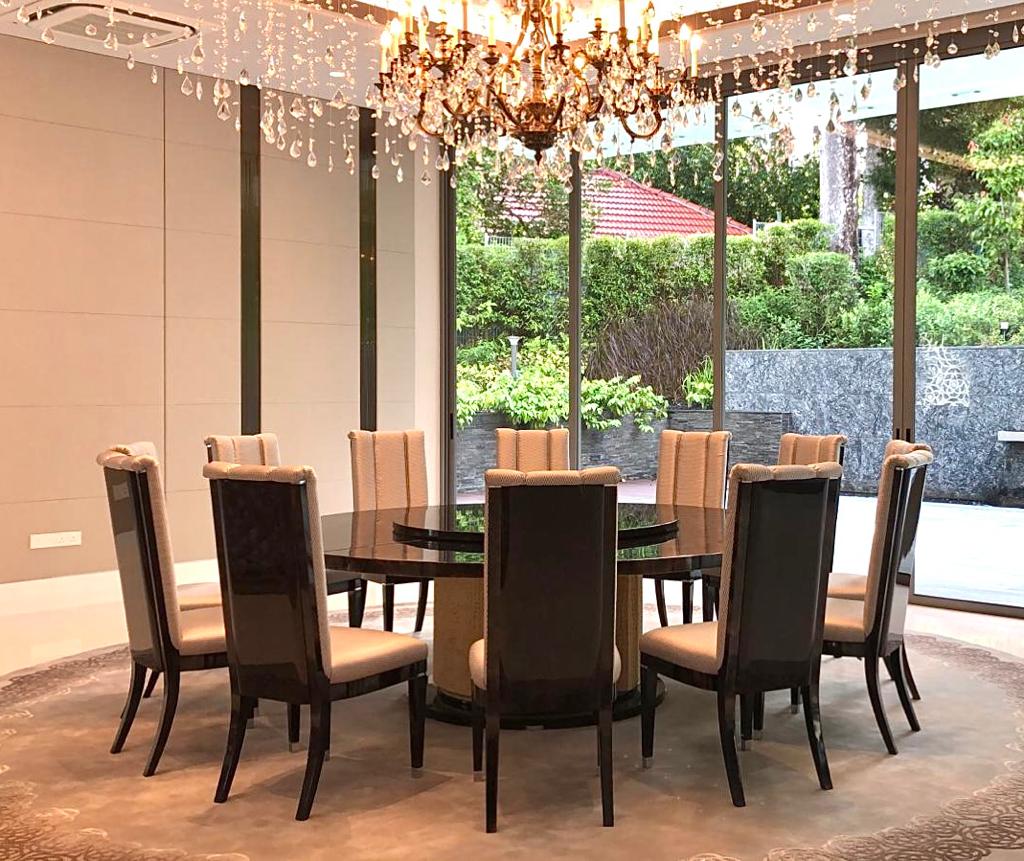 An expansive living room goes hand in hand with a formal dining room which sits a party of 12, and a stand-alone bar island perfect for a quick meal – all of which are designed with flexibility in mind. The spaces are connected with a double-height light well that floods the lower level with sunshine, effectively uniting the floors.
Adding a soft touch of memory to these rigid windows was a way of opening up a dialogue between classic and contemporary. Also, the contrast textures of metals, marble and crystals from a collection of chandeliers are flourishes of nuanced glamour, combined with a sense of frank utilitarianism, have come to define the design narrative of this home.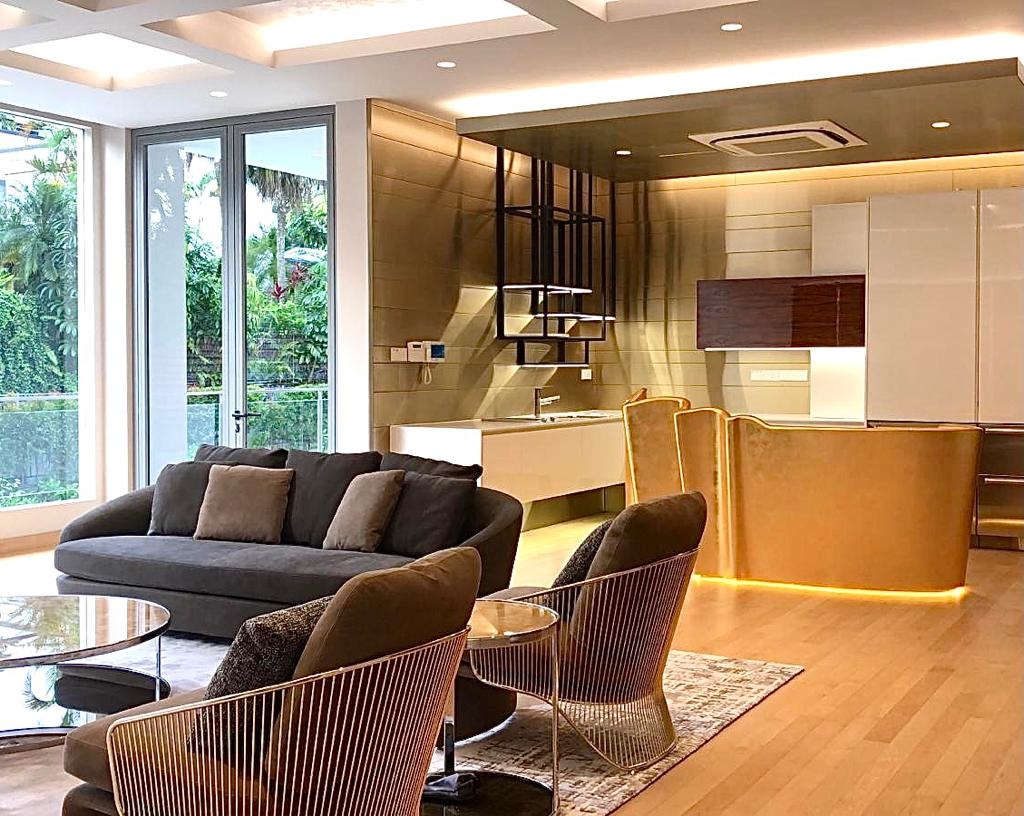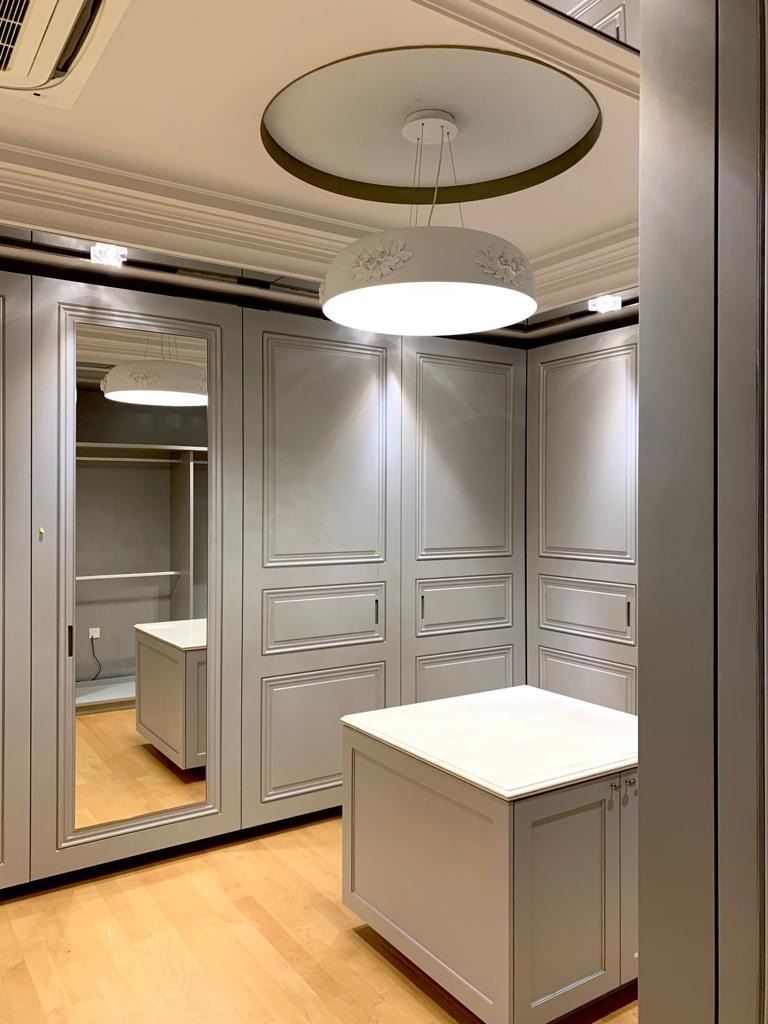 Lyrical Harmony of Forms
Residential Interior   |   Singapore