On The Curve
Hong Yang Shopping Mall's inclusive design strategy embraces the vibrancy of the district by drawing in pedestrian flow across the building's generous sunlit lobby.
The atrium establishes the mall's unique identity, ascending skyward to the building's glass ceiling amidst white walls and floors. The neutral-hued palette was chosen to reflect and enhance the energy and dynamism of the atriums, anointed with additional features including exposed columns and signature skylight views.
Every level is connected within the building via vertical and lateral links, providing spectacular views of its interior volumes.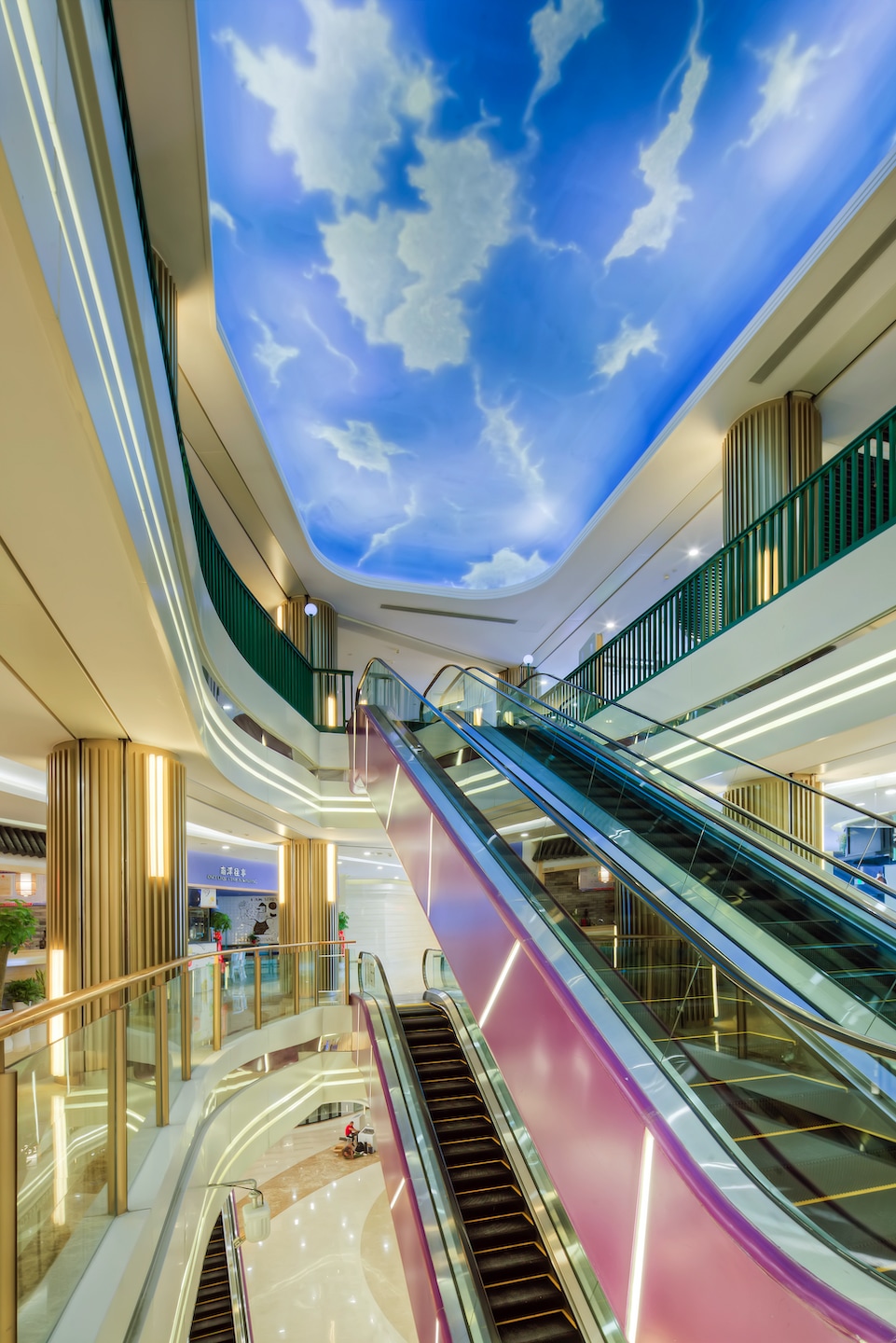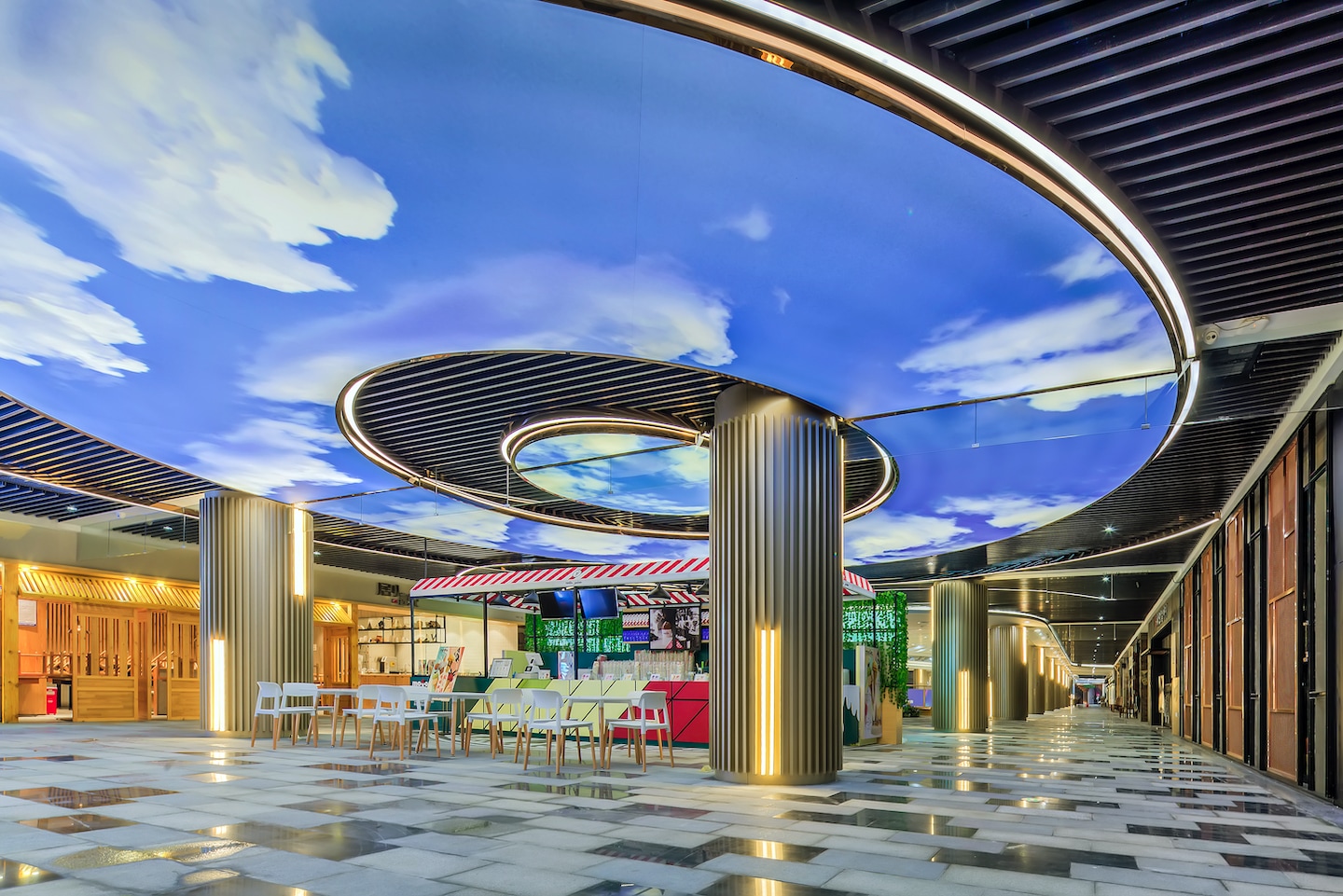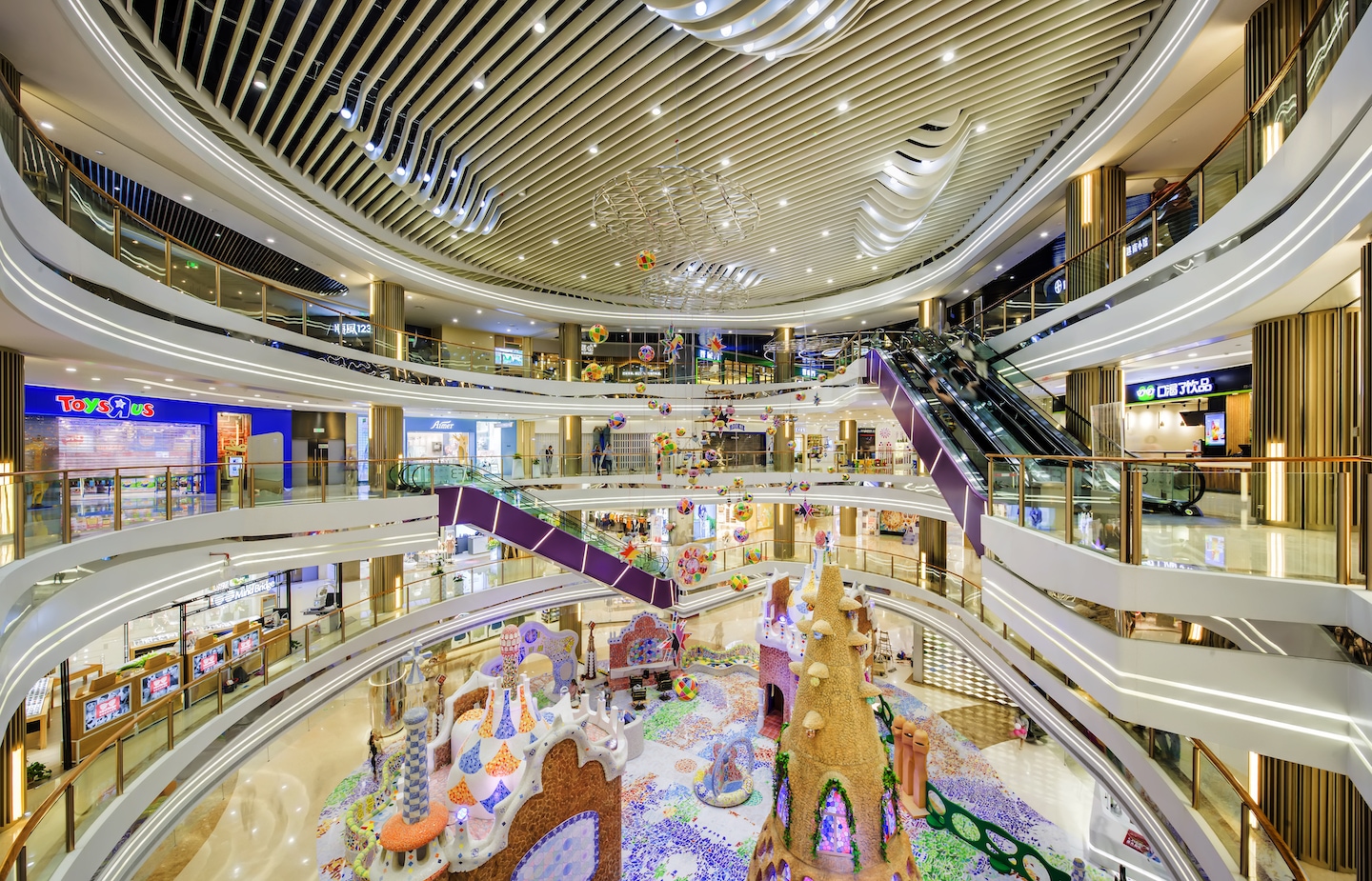 Photo credits to Hong Yang Shopping Mall