A Beacon Of Vibrancy
The design intent was the result of a space that extended beyond commercial value and the traditional model of a retail centre. This large mixed-use development was created as an urban seed that would lead to a vibrant re-imagination of Wuhan, bringing forth a new landmark destination to the city centre.
The resulting plan is a large retail precinct fronting the events plaza, an iconic response and a magnetic architectural design that would become a hub of activity and landmark attraction.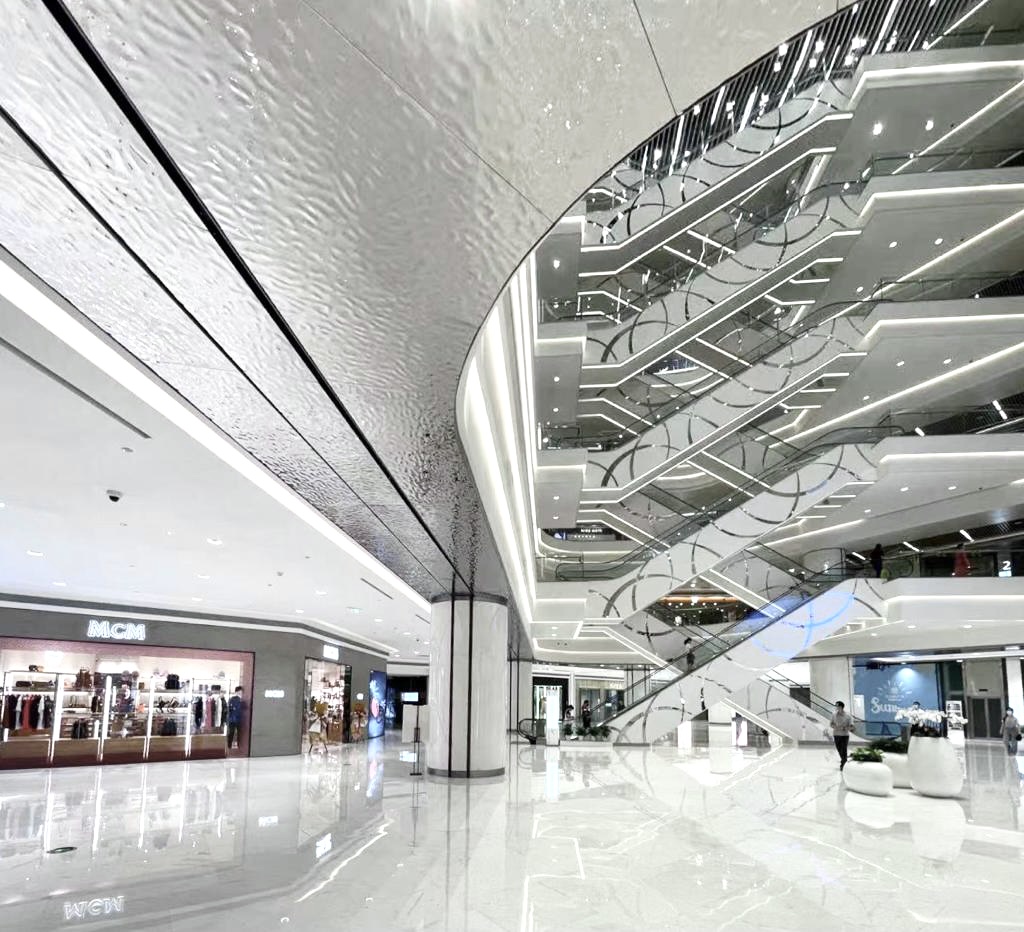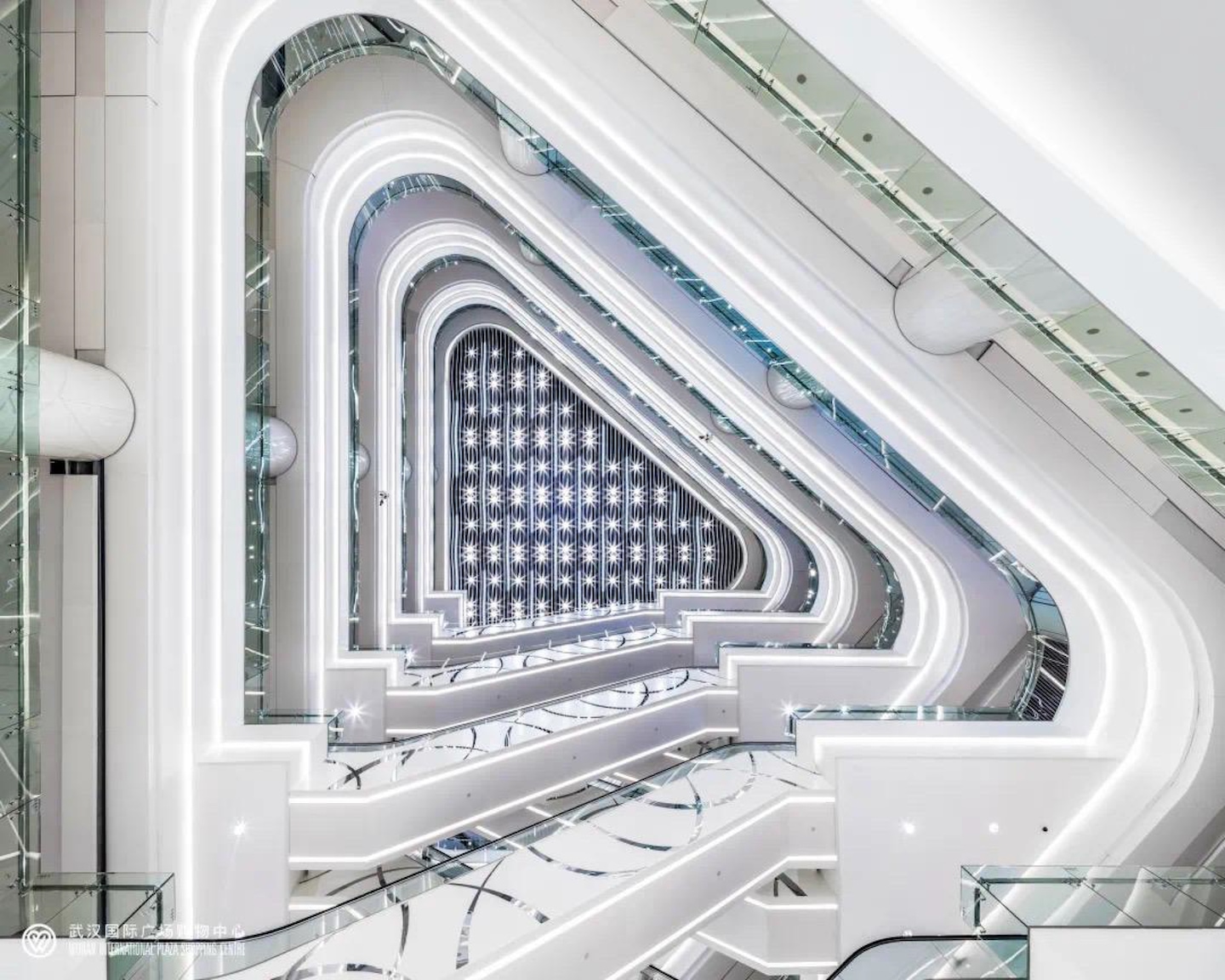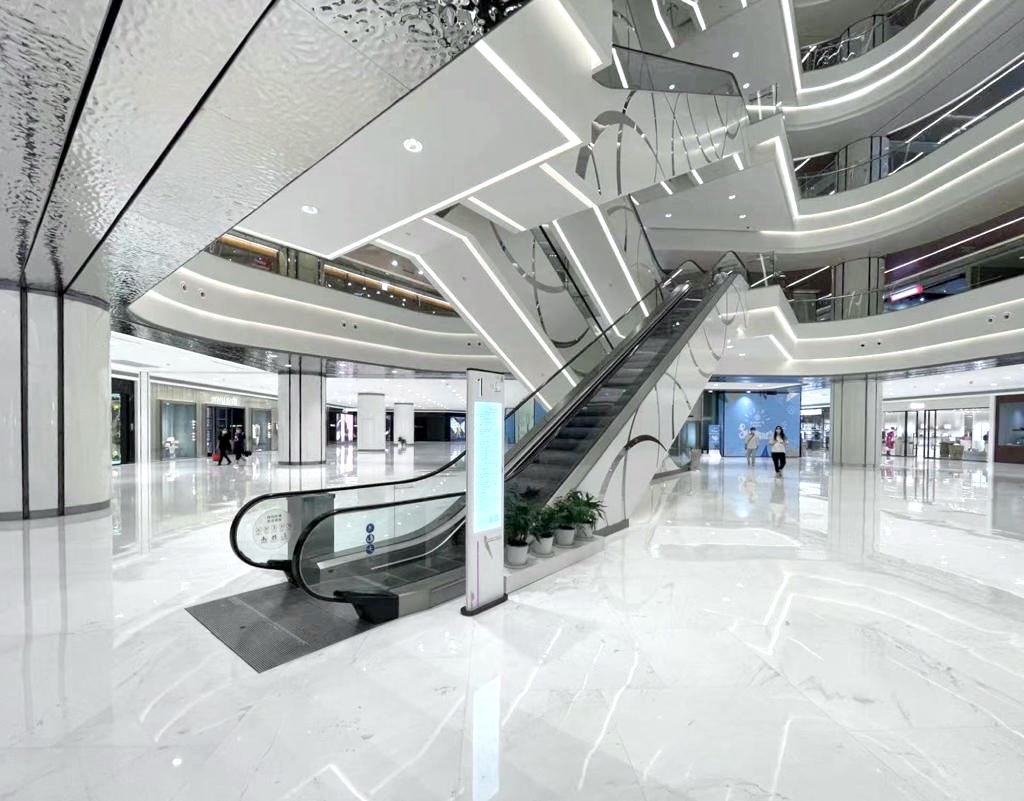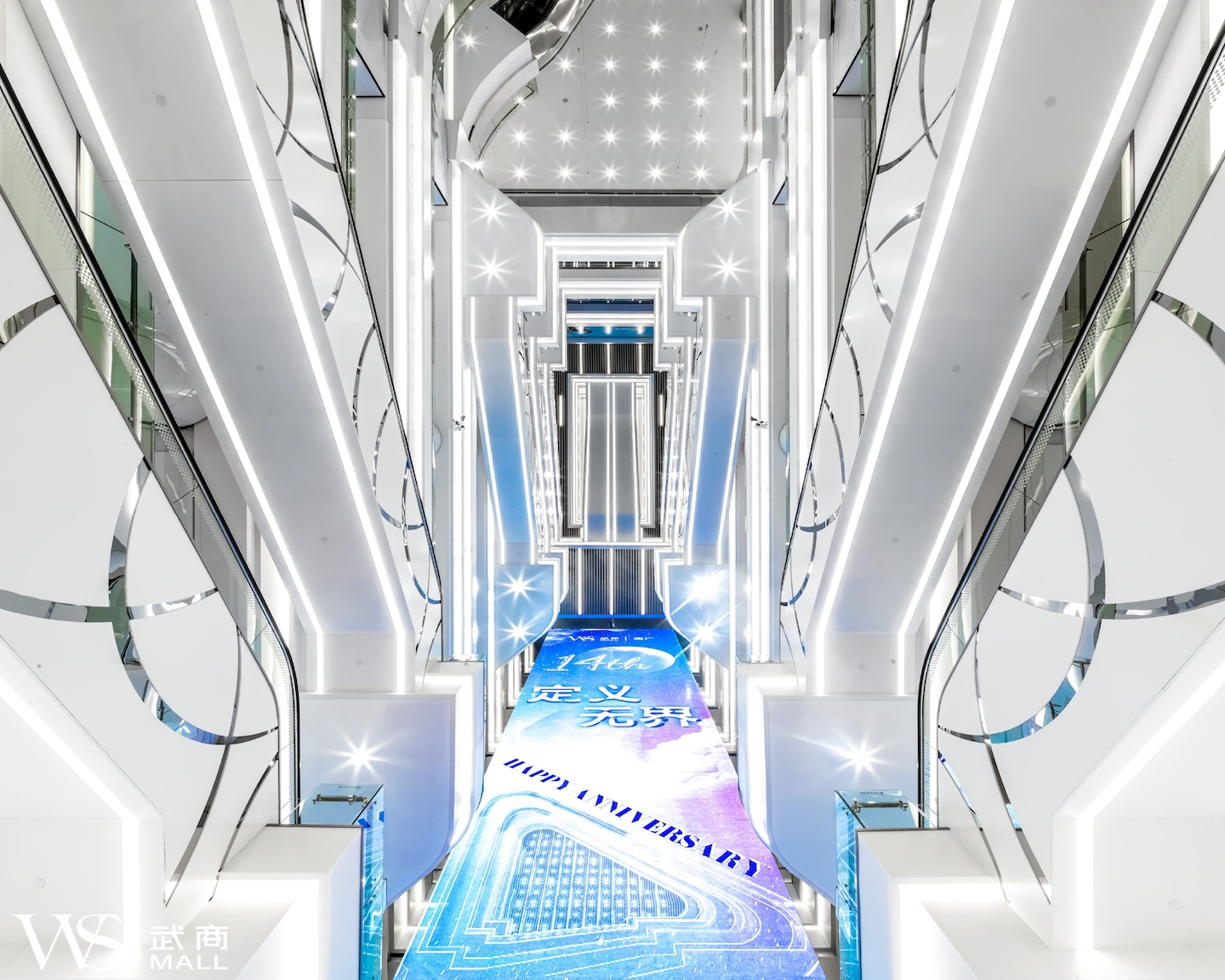 The new Wushang Mall becomes the largest local landmark, and combines culture, art, and science in a futuristic shopping environment offering a variety of experiential content.
To bring this to life, the design team reinterpreted cultural classics into modern design elements across 320,000 square metres. This materialises into vaulted ceilings, using bone-white forms and custom decorative lighting that highlight the circulation paths throughout the building.
The retail floors reimagine the shopping experience into a sensorial affair with contemporary patterns and monochromatic colour strategies.
For design of retail floors, connecting the pathways and resting areas are achieved via creating continuity in floor and ceiling lines. A clean canvas of neutral palette on the walls, floor and ceiling allow for the showcase of the retail brands to full effect.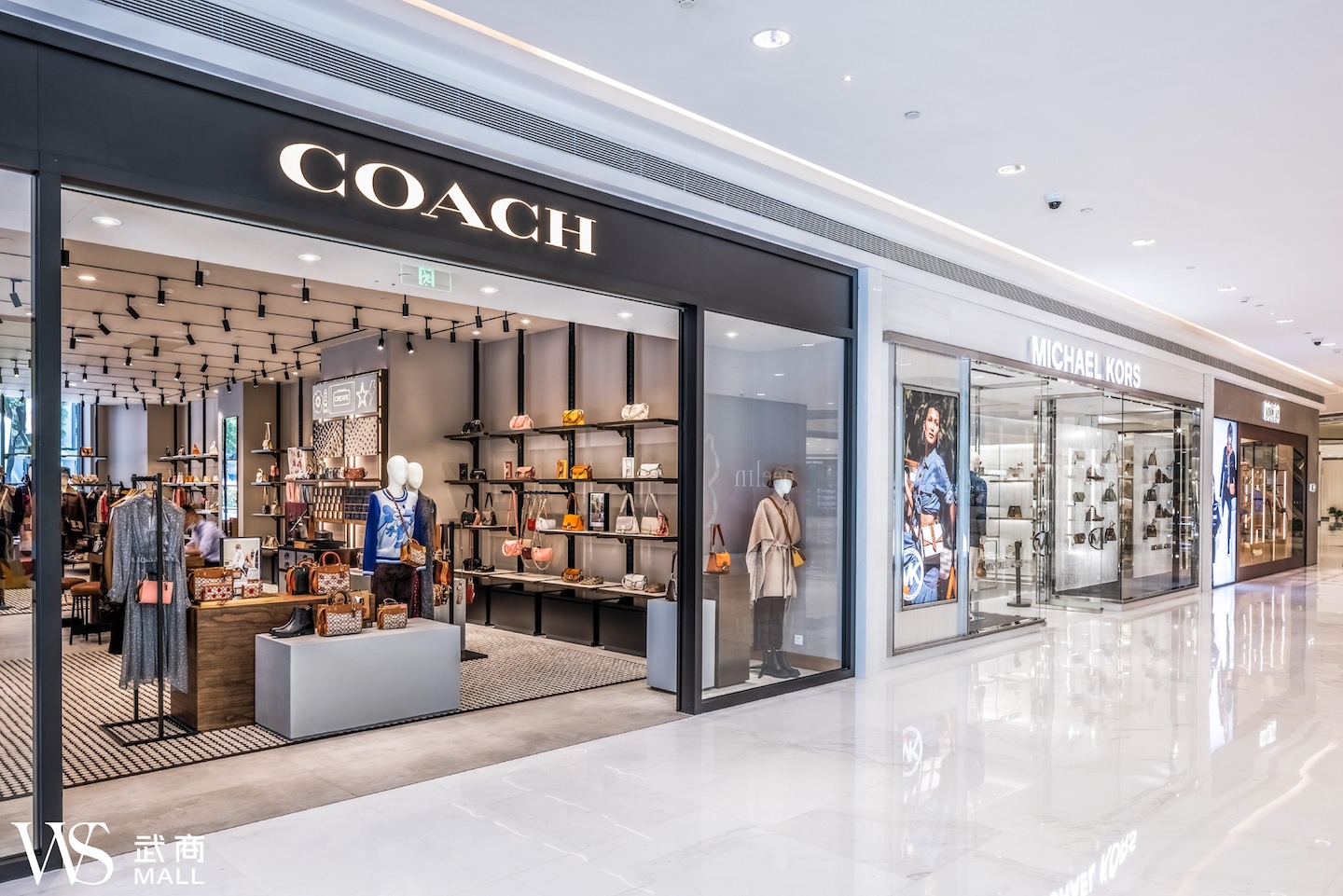 Exaggerated columns provide an intimate yet inviting shopping experience. A sculptural, contemporary environment was created where form meets function. Grainy marble wrap the walls and the dimensional ceiling for a masculine feel, while matching stone slabs on the floor emphasize the asymmetrical patterns of the space.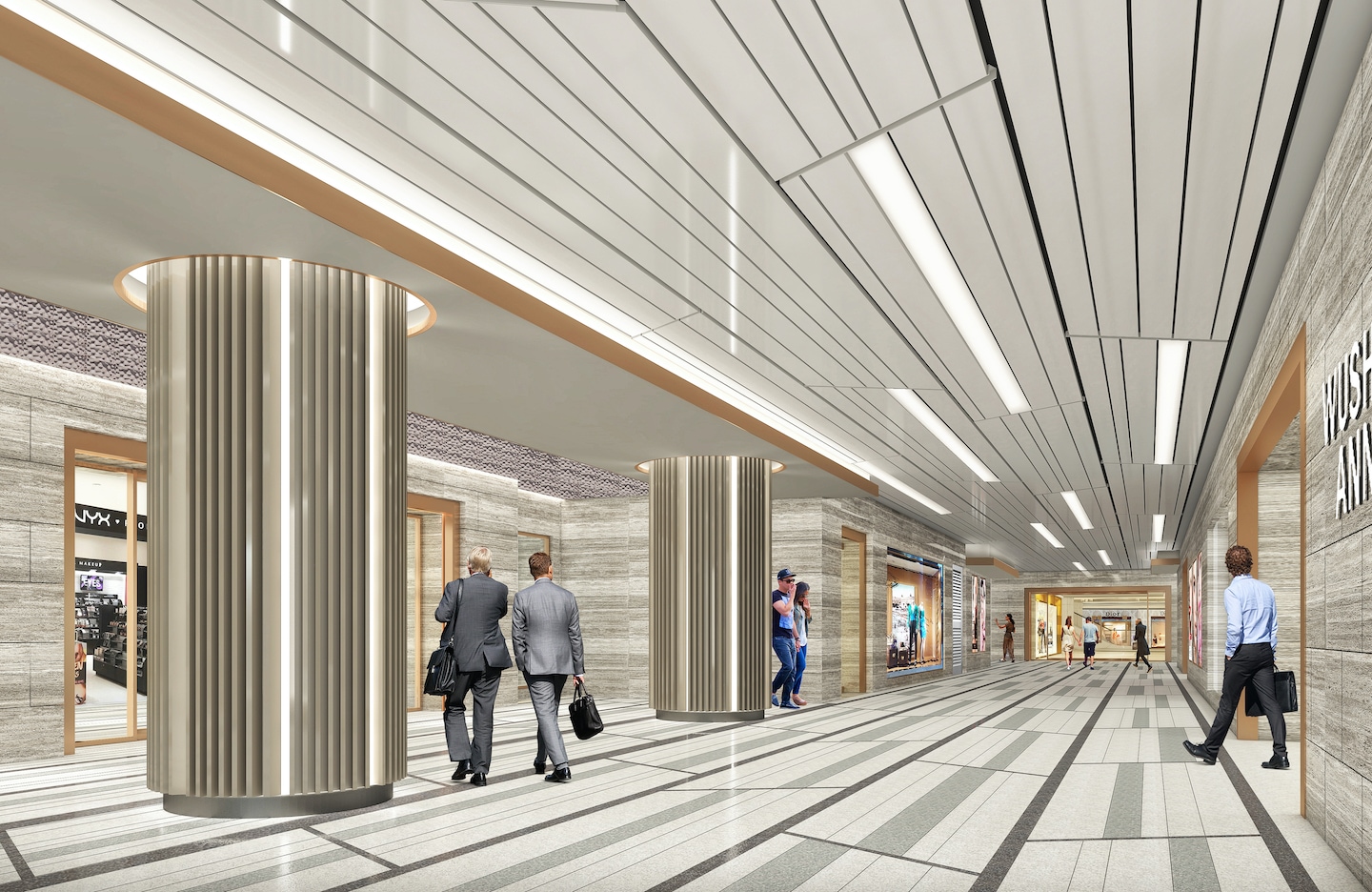 Photo credits to Wushang Mall