Show Stopping
The Grand Emporium is a complex with twin skyscrapers and a shopping mall in Zhengzhou.
Both towers are soaring in height with 39 levels. The north tower serves as a service apartment while the south tower is an office building. The shopping mall is located in the podium building which also offers retail, dining, banks and entertainment facilities. The towers support this imposing structure that combines long, curved spans and structural glazing.
Its interior design language features a stunning main atrium that is a visual vortex of architectural gestures, sinuous curves and confident bold geometries.
Terraces and public spaces formed micro spaces with ample sense of space and light within the shopping mall alleviating a unique shopping journey. Together with the towers, the development becomes an urban parlor and a vibrant leisure destination for both locals and tourists.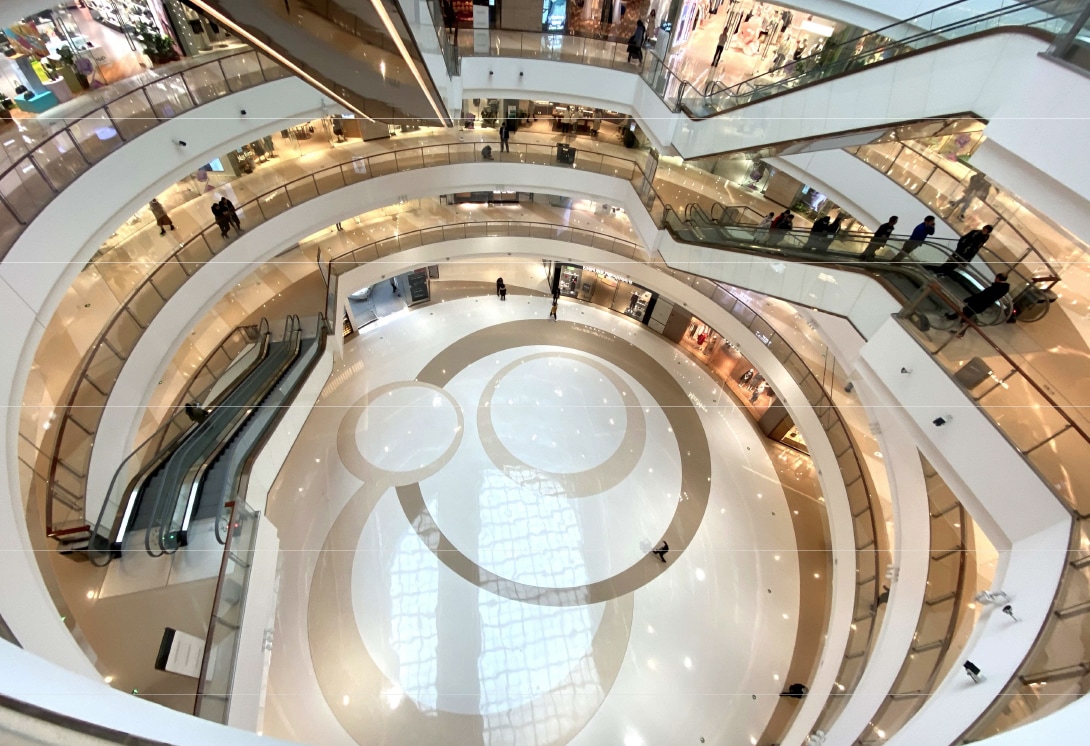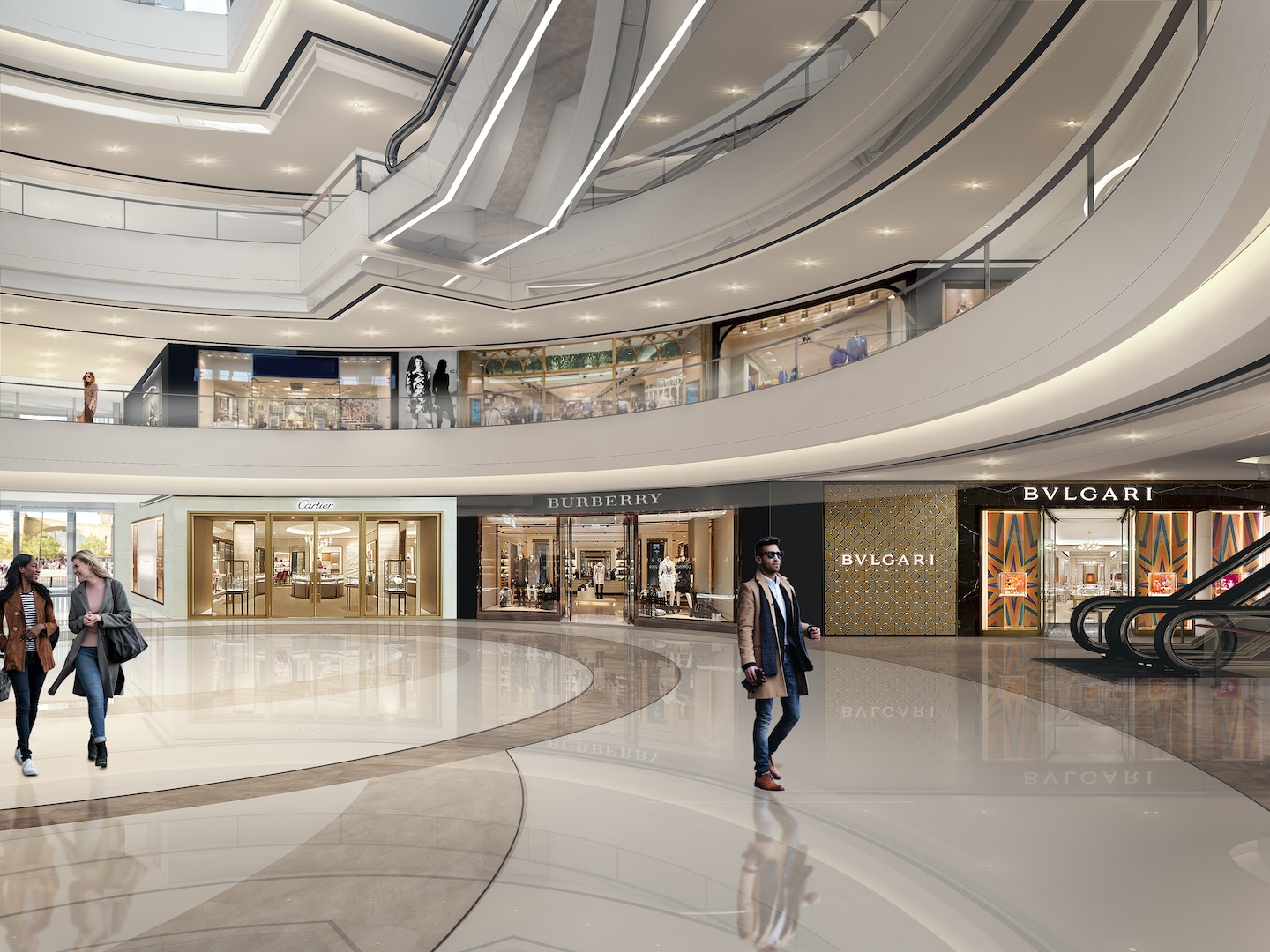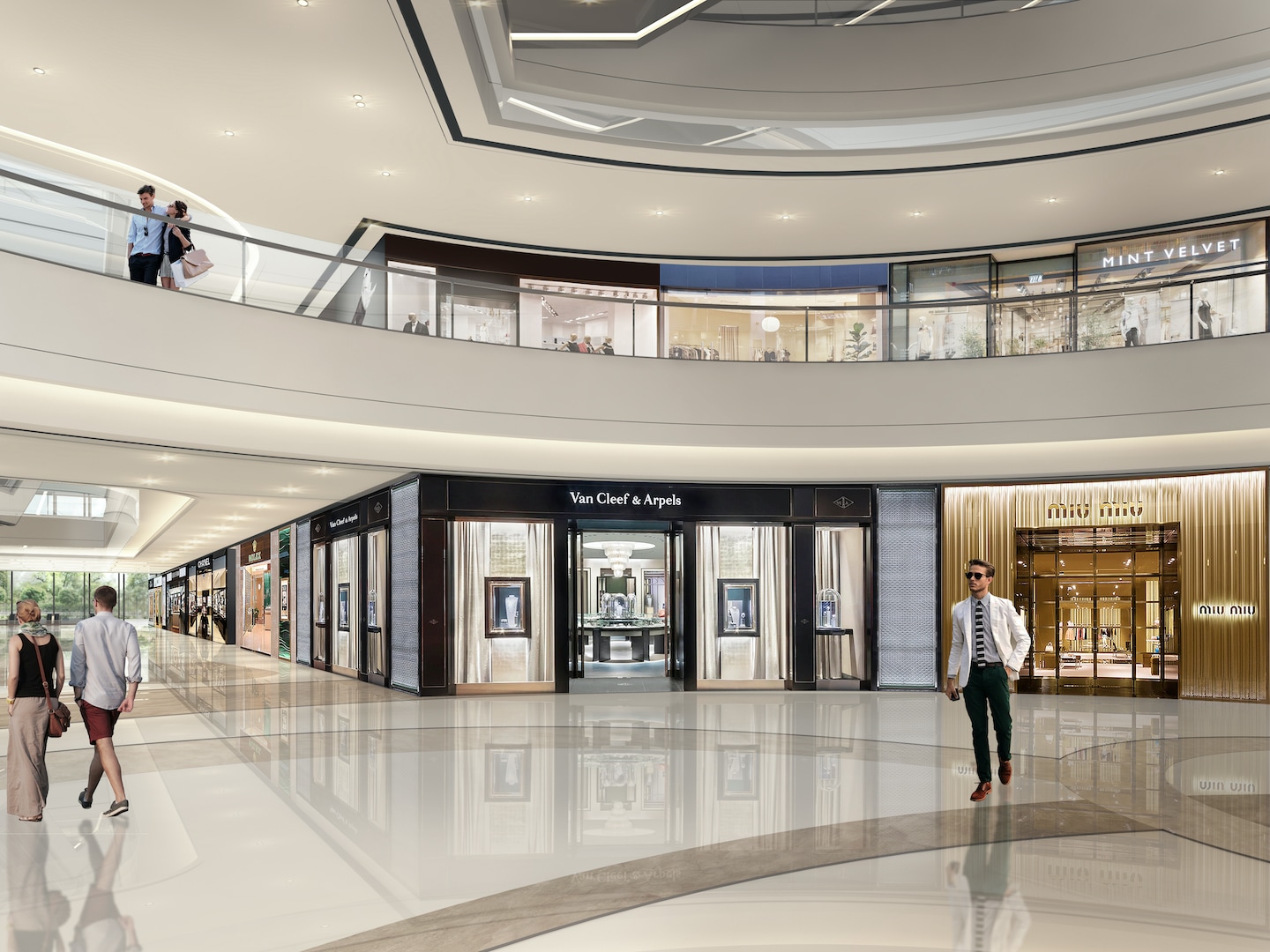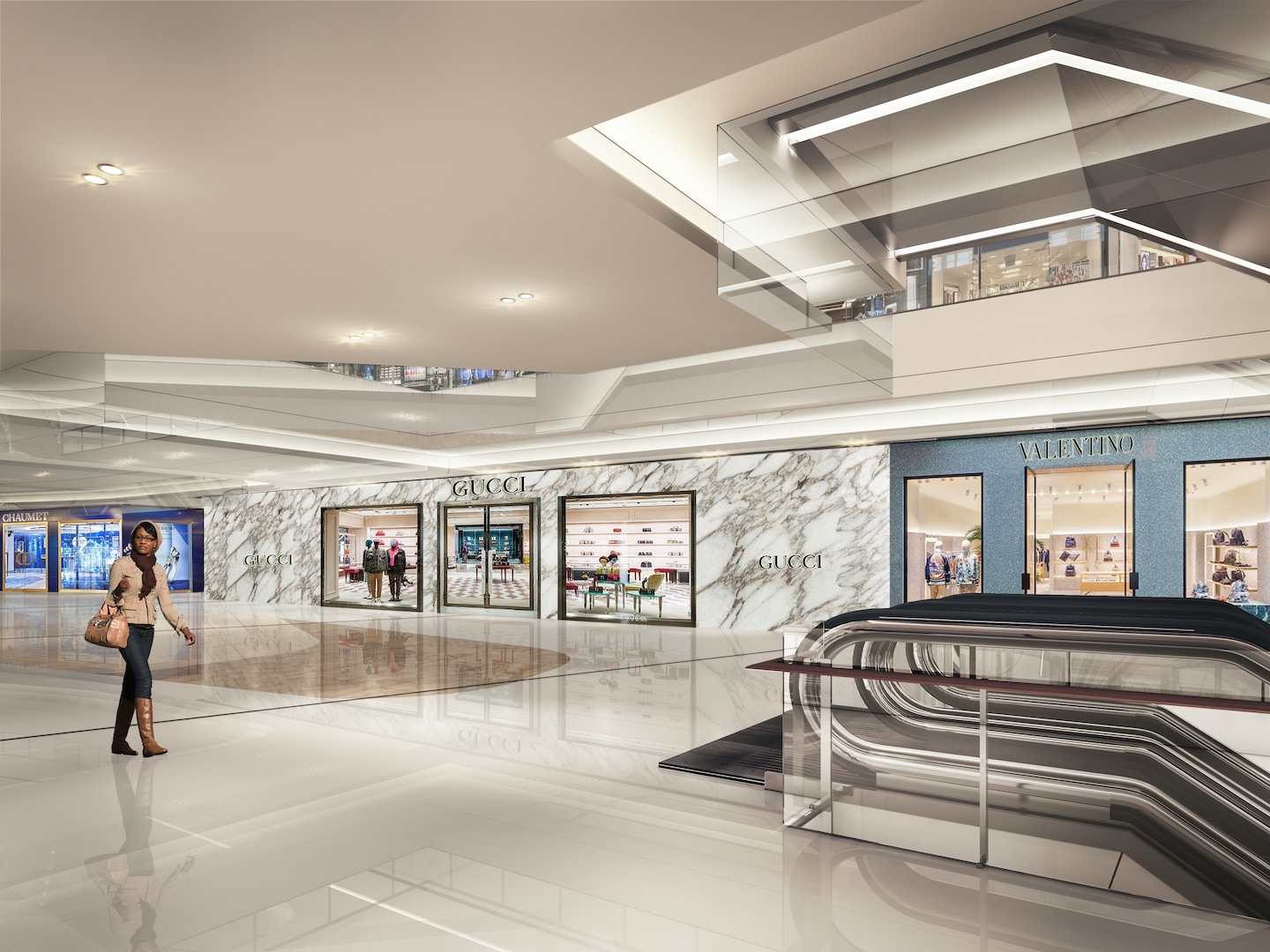 Photo credits to Grand Emporium