Eastern Pearl
In the heart of Guangzhou's Golden Business Circle of Huanshi East Road, La Perle Global Mall is a symbol of luxury living in the southern Chinese city.
True to its namesake, the grand entrance of the building resembles a pearl encased in a latticed steel and glass framework, like a jewel on an urban landscape.
The design elements are extracted from the fluid shapes of the pearl – curves, domes, and the smooth enclosure of organic forms are used to form a rich and versatile use of space to meet the multi-functional requirements of retail and entertainment. Even the overhead lighting resembles clusters of pearls illuminating the building's inner spaces, enhancing a unique shopping journey.
Across 10,000 square metres of space, the use of creamy white on all walls and floors gives the building a different three-dimensional light effect in the sunlight, while the large area of glass extends the indoor space to the outside and allows the outdoor scenery to be fully mapped in, becoming a dynamic mural of the four seasons. With the consistent use of the prevailing design elements, the design team creates a feeling of space that is both luxurious and relaxing.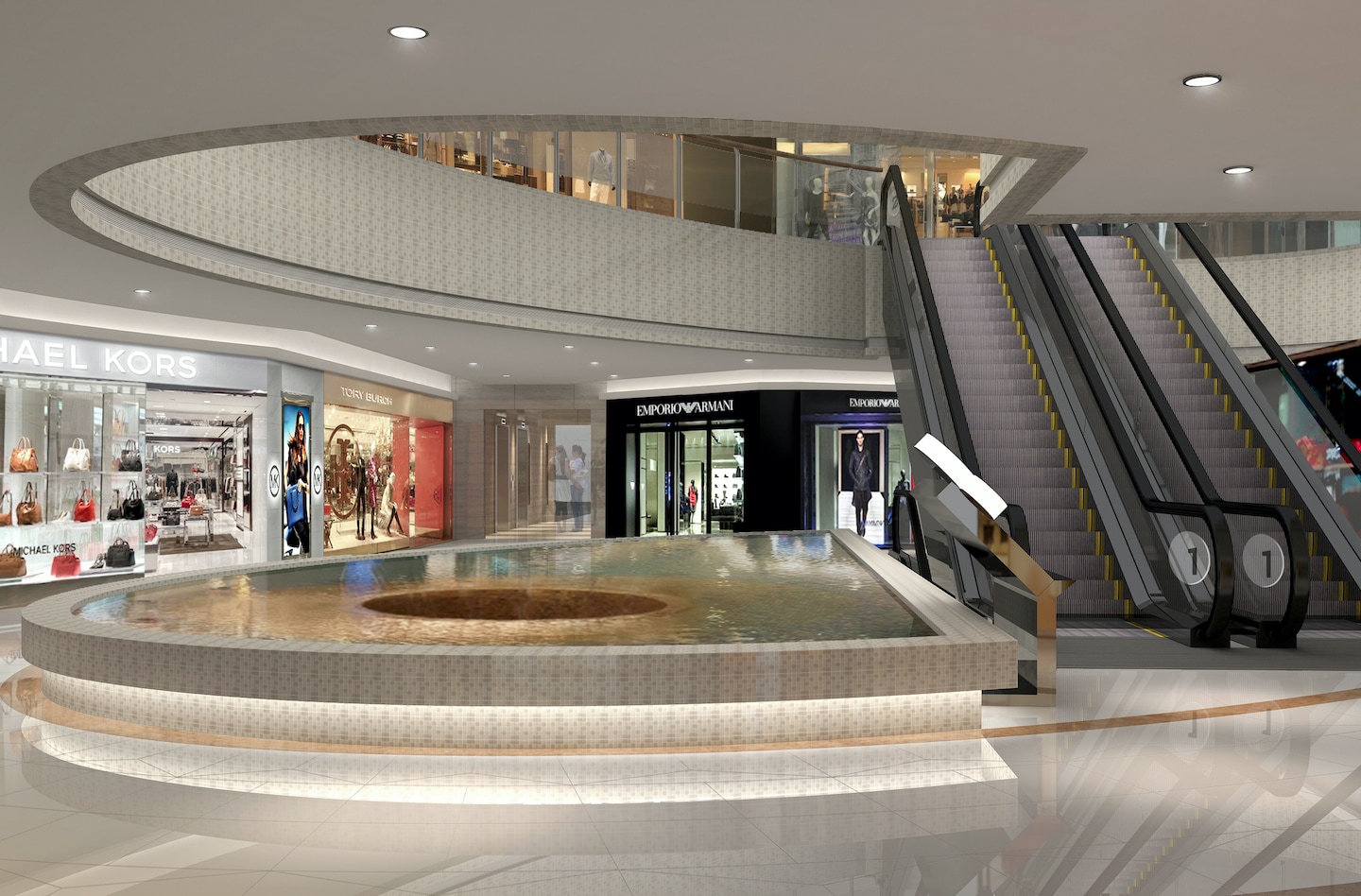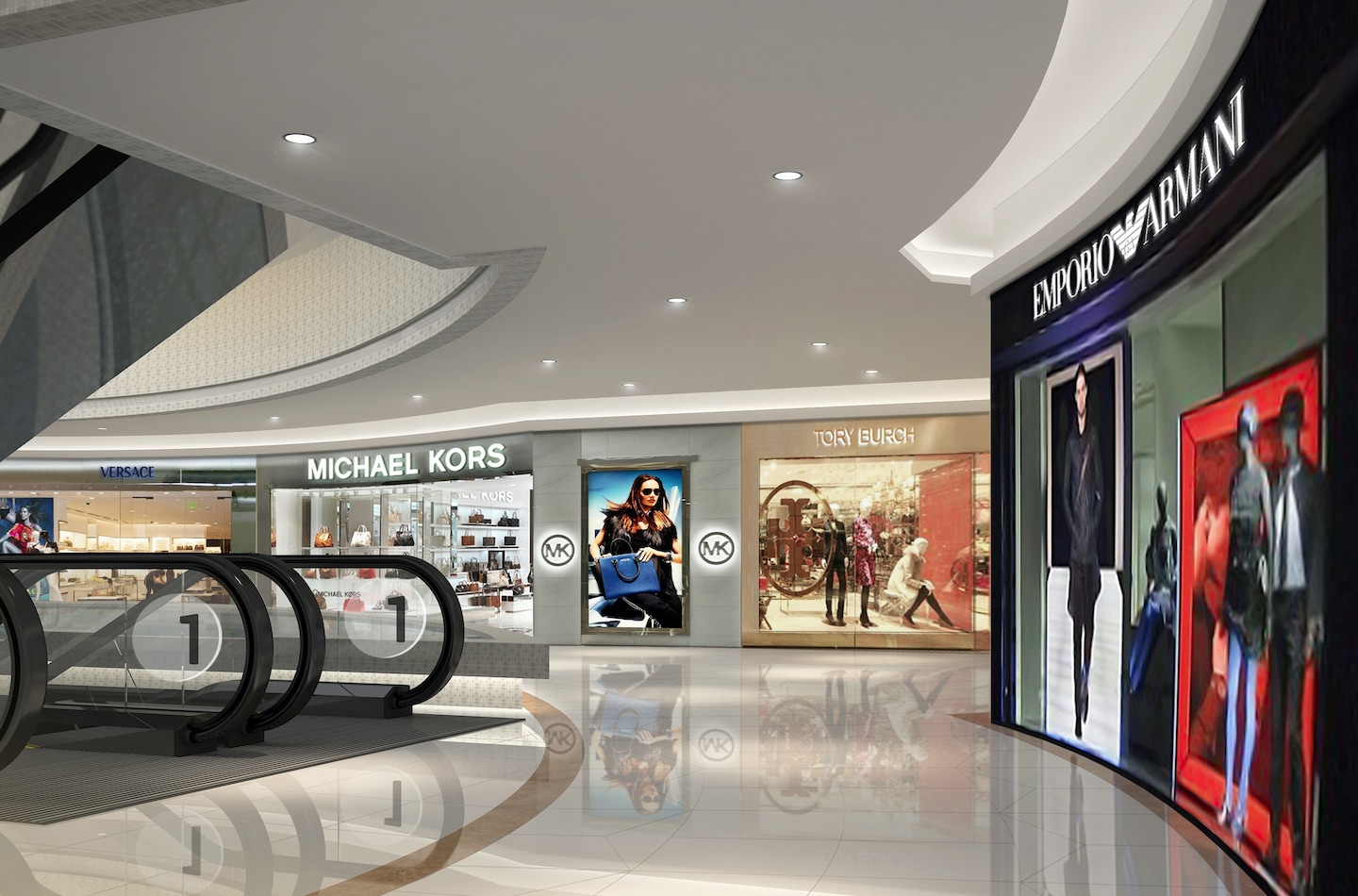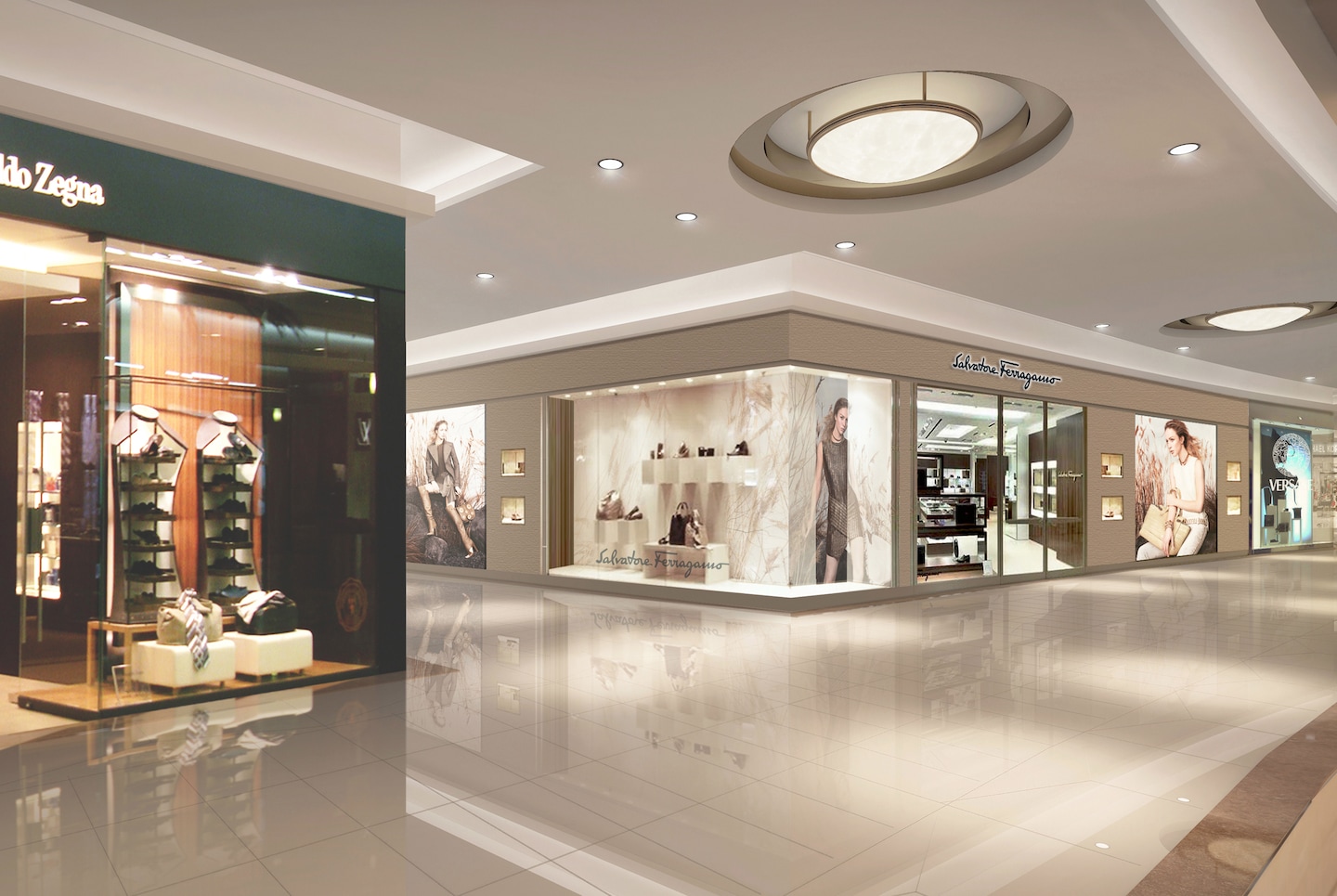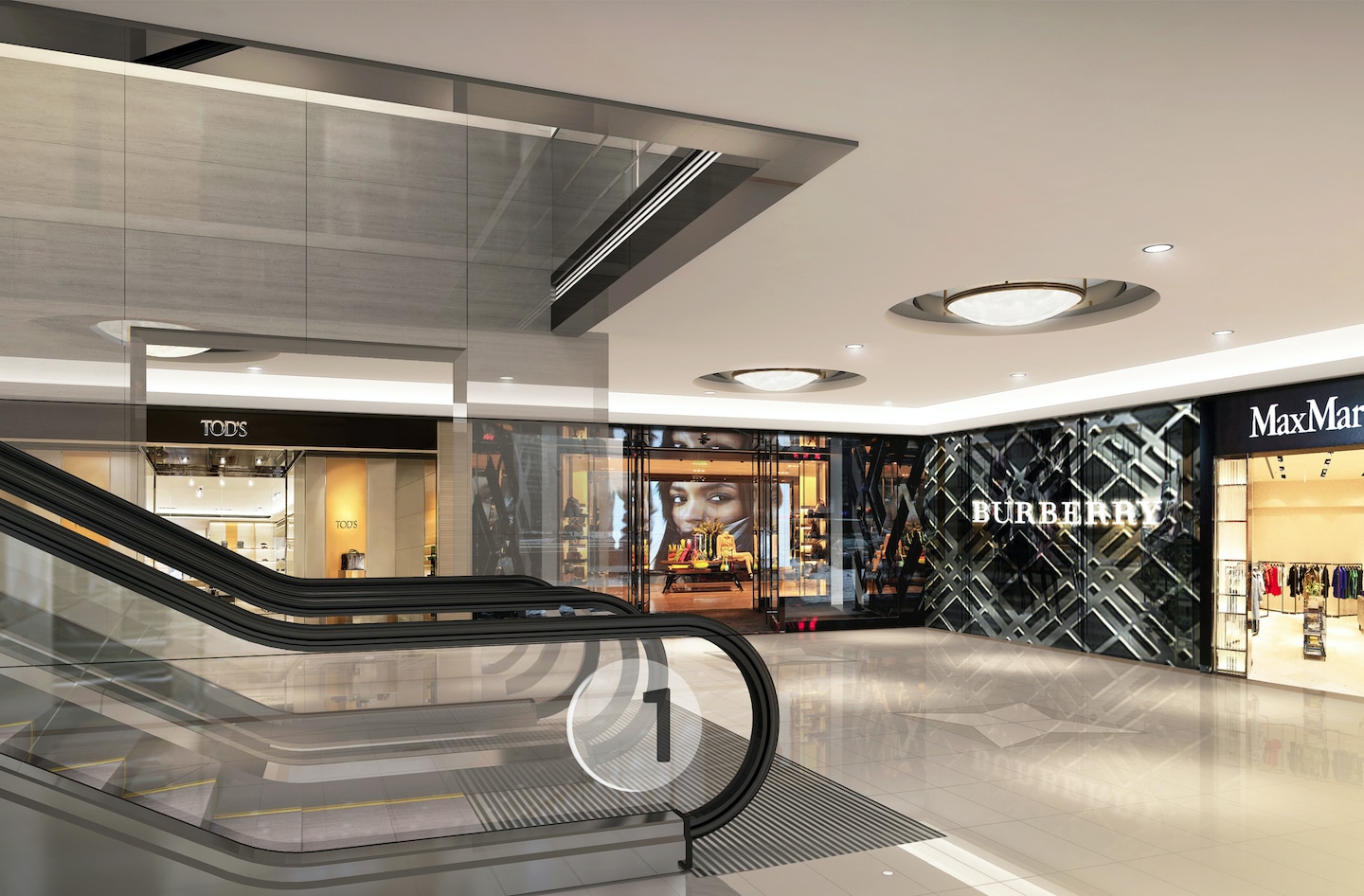 Photo credits to La Perle Global Mall